Historic glacial flooding in Alaska triggers evacuations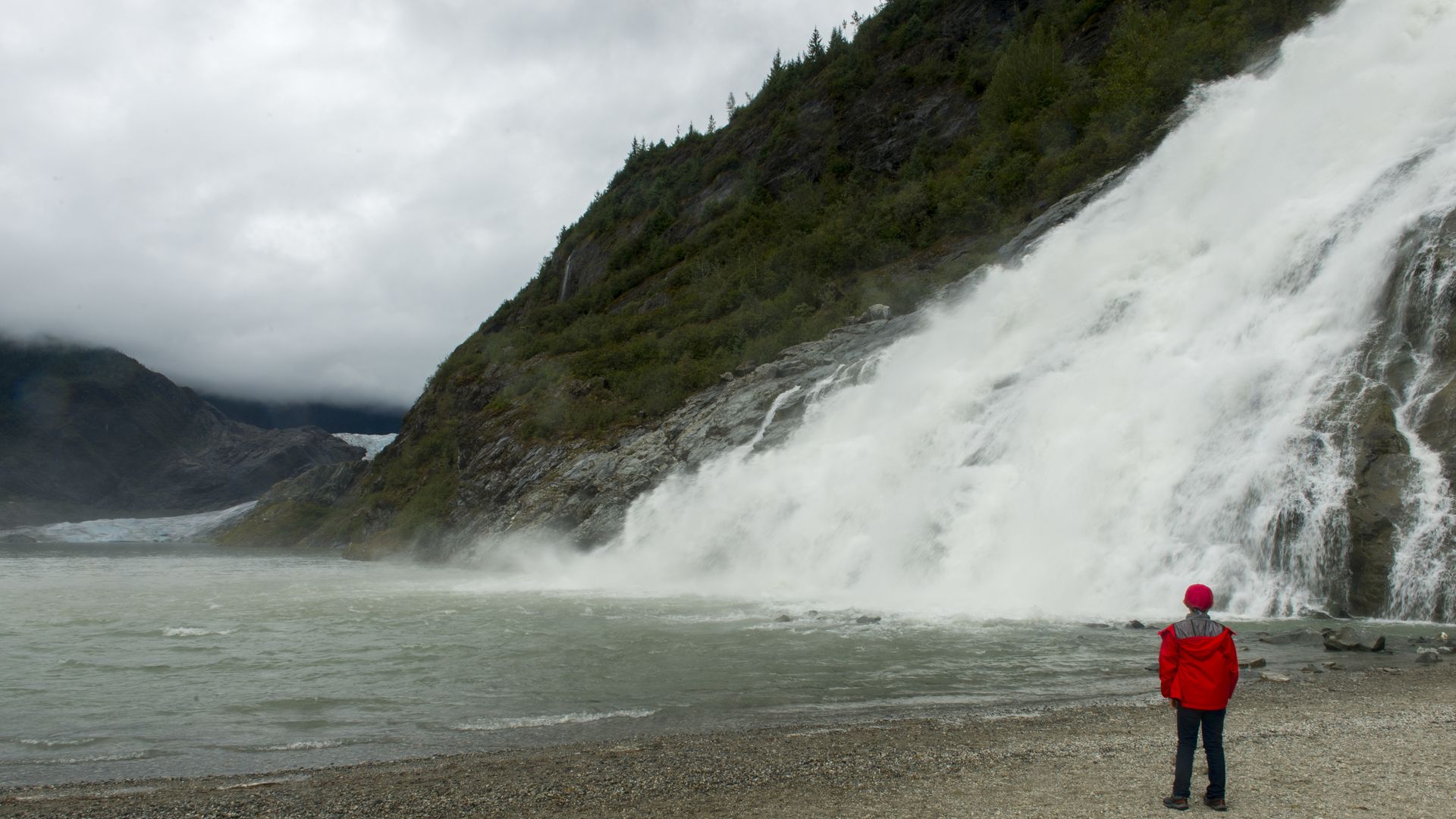 Officials in Juneau, Alaska, declared an emergency Sunday after record glacial flooding destroyed at least two buildings and forced residents to evacuate.
Driving the news: The Mendenhall River first flooded Saturday following a major glacial dam outburst from Suicide Basin, a side basin on the 3,000-year-old Mendenhall Glacier, some 12 miles north of Alaska's state capital, per a statement from the City and Borough of Juneau.
There were no immediate reports of injuries, but videos were shared to social media showing a home and trees collapsing into the Mendenhall River as rising waters eroded riverbanks.
"A number of fuel tanks and hazardous materials containers have been affected by the floodwaters," it said in another statement Sunday.
Although floodwaters were receding Sunday, the National Weather Service's Juneau office noted that flooding was "no longer expected to pose a threat, but hazards persist in and near the Mendenhall River."
The big picture: "Since 2011, Suicide Basin has released glacier lake outburst floods that cause inundation along Mendenhall Lake and Mendenhall River," per the NWS.
But the maximum water level in the lake hit 14.97 feet late Saturday — which the NWS noted was "well above the previous record stage" of 11.99 feet, set in July 2016.
"Significant flooding was reported with water in areas that previously have not seen flooding," the NWS said.
Zoom out: NWS meteorologist Andrew Park told the Washington Post it wasn't immediately clear if climate change was behind the inundation as this was "still a recent phenomenon," but "there's going to be a lot of eyes on this."
A study earlier this year found "glaciers are particularly sensitive to changes in climate and are highly visible indicators of climate warming," and "there have been substantial decreases in global glacier mass" and sea ice in the past three decades.
Go deeper... UN: Global warming to melt major glaciers by 2050, including Yosemite's
Go deeper