Musk and Zuckerberg insist they're serious about "cage match"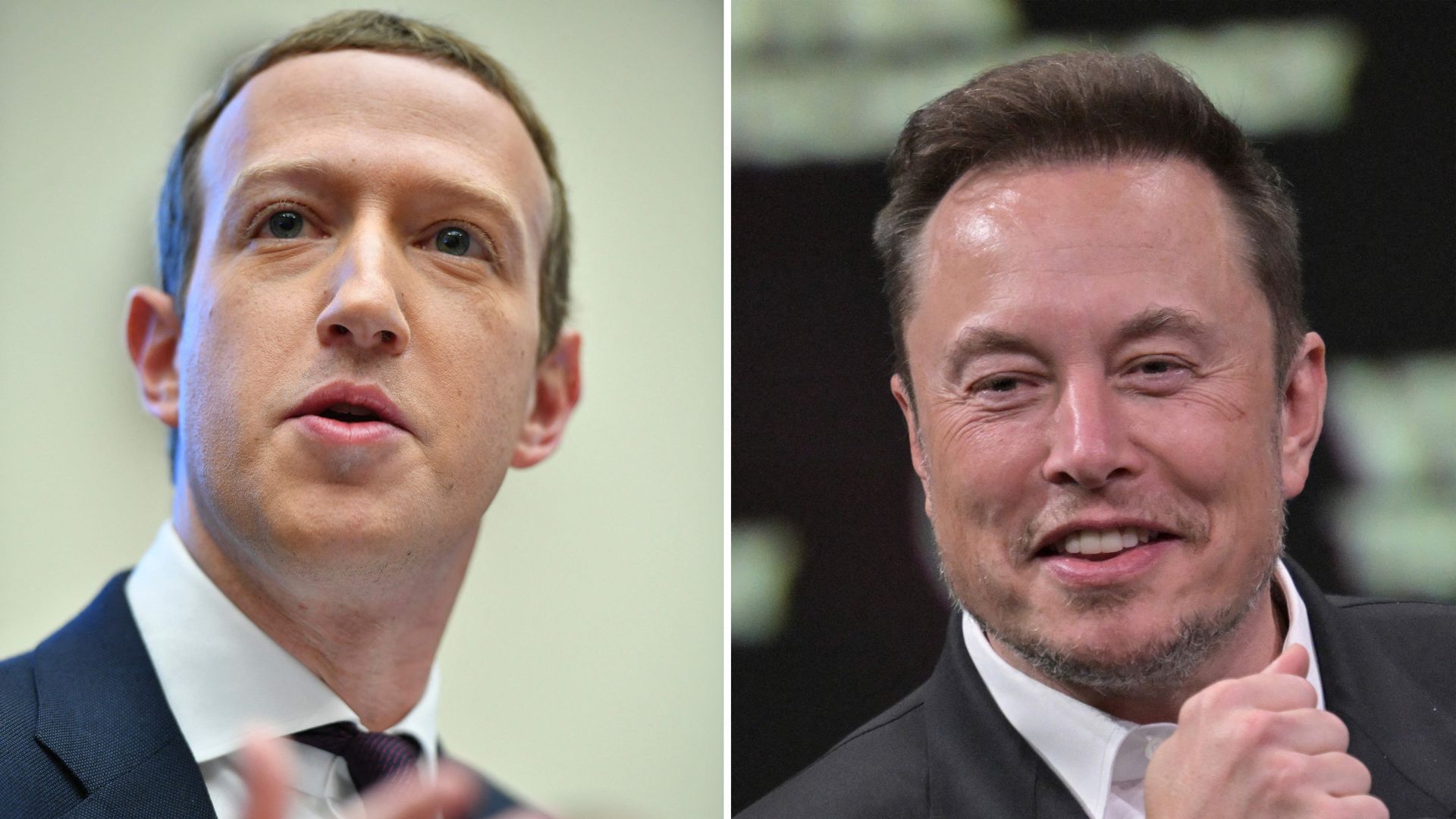 "Zuck v Musk fight will be live-streamed on 𝕏," Elon Musk wrote yesterday to his 152 million followers on his platform formerly known as Twitter. "All proceeds will go to charity for veterans."
Why it matters: Musk, 52, and Meta CEO Mark Zuckerberg, 39 — who have been spoiling all summer about a potential "cage match," perhaps in Vegas — amped up the trash talk yesterday. Both insist they're serious.
What they're saying: To Musk's suggestion that the fight be streamed on X, Zuck jabbed back on his Threads platform: "Shouldn't we use a more reliable platform that can actually raise money for charity?"
"I love this sport and will continue competing with people who train no matter what happens here," Zuckerberg added, noting that he was "not holding my breath" that the fight would take place on August 26, as he'd proposed.
"If the fight is short, I probably win," Musk wrote. "If long, he may win on endurance. I am much bigger and there is a reason MMA has weight divisions. ... I weigh at least 300 lbs."
Go deeper