DeSantis says Republicans will lose if election is about Jan. 6 and Trump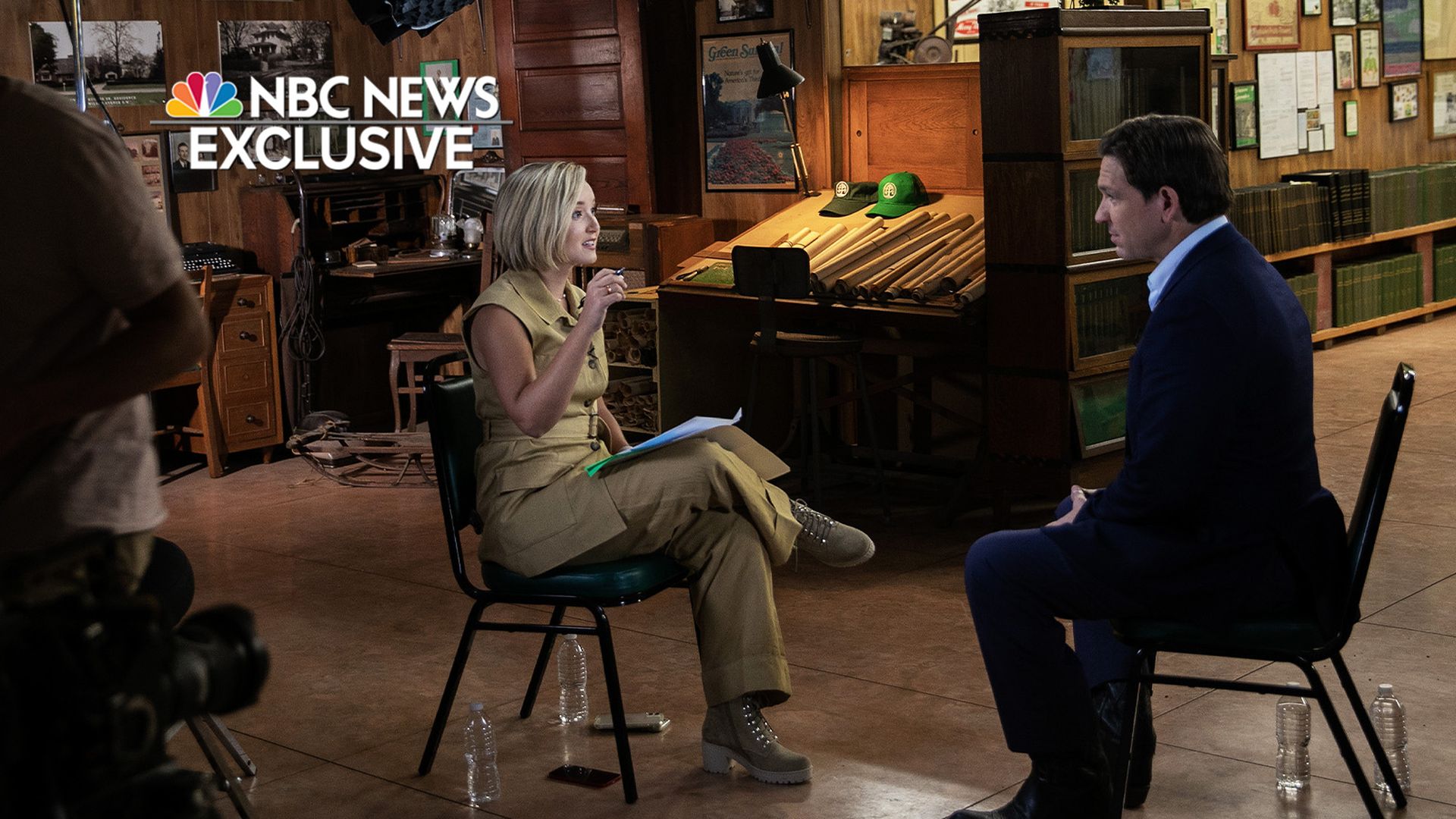 Florida Gov. Ron DeSantis warns in a new interview that Republicans will lose the upcoming election if the race becomes a "referendum" on the Jan. 6 Capitol attack and former President Trump's legal woes.
Why it matters: DeSantis, battling growing gloom and donor skepticism as Trump surges ahead of him in the polls, tells NBC News that the 2024 campaign should focus on President Biden — not Trump.
What they're saying: "If the election is a referendum on Joe Biden's policies and the failures that we've seen, and we are presenting a positive vision for the future, we will win the presidency," DeSantis said in his first formal broadcast network interview since launching his presidential campaign.
"If, on the other hand, the election is not about January 20th, 2025, but January 6th, 2021, or what document was left by the toilet at Mar-a-Lago, if it's a referendum on that, we are going to lose," he said.
Zoom in: DeSantis also pushed back on Trump's false claims that he won the last presidential election.
"Of course he lost," DeSantis told NBC News' Dasha Burns.
"Joe Biden's the president," he added. "But the issue is, I think what people in the media and elsewhere, they want to act like somehow this was just like the perfect election."
Zoom out: DeSantis and Florida First Lady Casey DeSantis, who joined the interview, also talked about what it's been like to campaign across the country with their three young children.
DeSantis said that before they went to Iowa, he showed the kids the movie "Field of Dreams."
Once there, DeSantis said, he and his son played catch at the county fair, "right next to a bunch of corn."
"And my son said, 'Is this heaven?' And I said, 'No. It's Iowa.' Because he remembers it from the movie. So they've really, I think, enjoyed being able to do that, and have the experience."
Casey, for her part, said she's "always wanted a Winnebago to travel the country" with her husband anyway.
"So now it's like perfect," she said.
Go deeper