"Oppenheimer" ignites controversy in Japan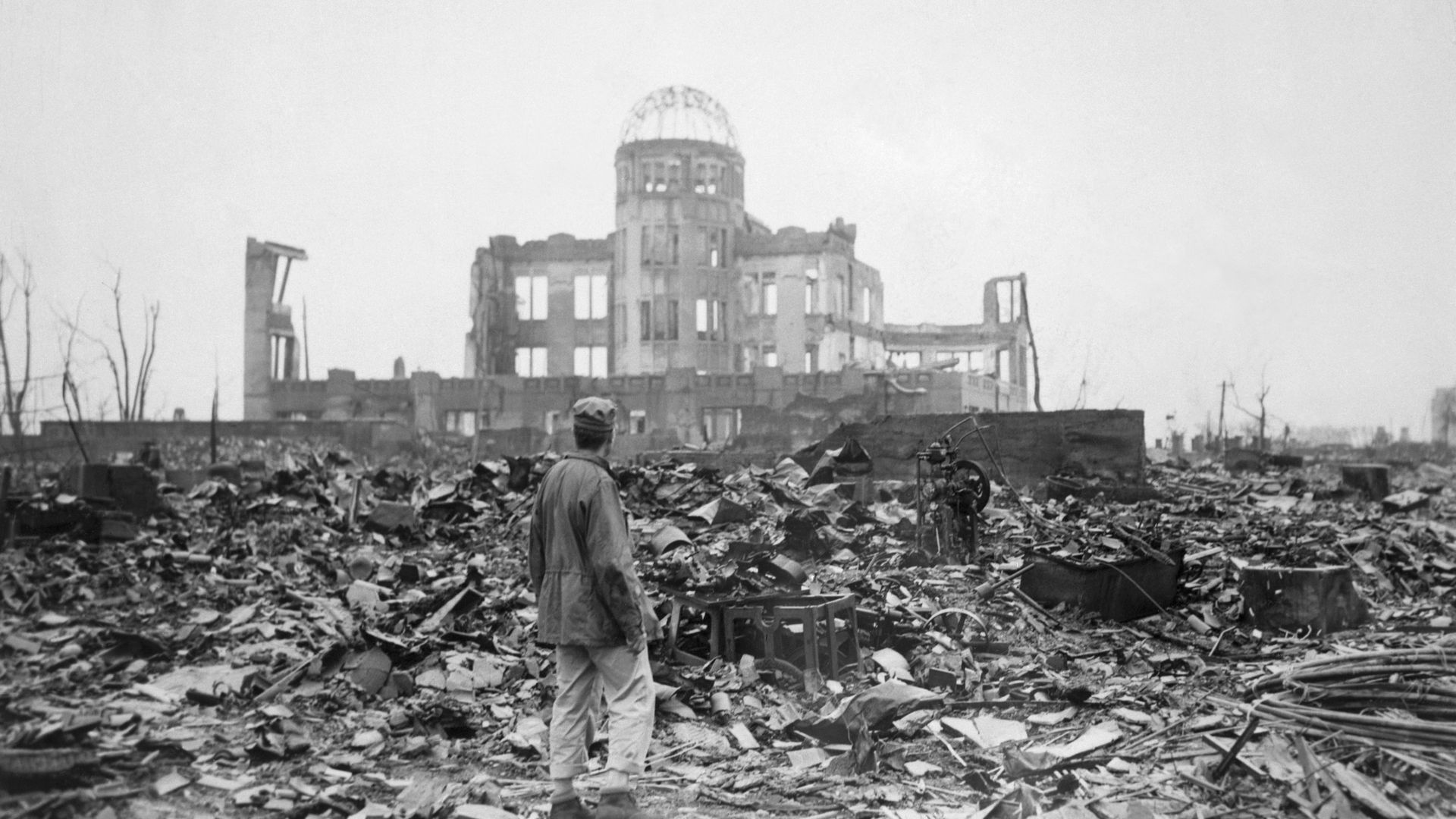 "Oppenheimer" has generated backlash in Japan, for what critics argue is its failure to fully grapple with the destructive reality of the attacks on Hiroshima and Nagasaki, and its celebration of the "father of the atomic bomb."
Why it matters: While the film does chronicle J. Robert Oppenheimer's guilt over the deployment of the weapon he helped create, it doesn't truly show "what happened under the mushroom cloud," Keiko Tsuyama, a former staff writer for Kyoto News who covered the aftermath of the bombing in Nagasaki, tells Axios.
It has also been deeply uncomfortable for some Japanese people and Japanese Americans to see the development of weapons that killed upwards of 200,000 people in 1945 become part of a pop culture phenomenon.
Driving the news: Warner Brothers apologized for using fanmade "Barbenheimer" memes — playing on the fact that "Barbie" and Oppenheimer debuted in the U.S. to huge audiences on the same weekend — to market "Barbie" on social media, noting that it had been "insensitive" to make light of nuclear detonations.
The images, such as one showing Barbie's hair as a mushroom cloud, had been widely criticized on social media in Japan, including by the Japanese account for Barbie, which called them "extremely regrettable" and inconsiderate to Japanese history. #NoBarbenheimer and #StopBarbieRelease both trended on X, formerly known as Twitter.
"It's not just history … There are a lot of victims of the bombings and the [bomb] testing that are still alive and dealing with the consequences," says Nina Wallace, a media and outreach manager at Densho, an organization that documents Japanese American experiences during World War II.
"I can't think of any other genocide that's so popular in pop culture and so caricatured," Yuki Miyamoto, a nuclear ethics professor at DePaul University, tells Axios.
The bomb created a generation of "hibakusha" or people who suffered as a result of the explosion. Many are still grappling with the costs of the attacks today, including Miyamoto.
"I'm kind of opposed to using the term 'survivor' because you never know if you will actually survive," she says. Her grandfather died two weeks after the attack on Hiroshima from acute radiation sickness, while her mother — who was six years old during the bombing — died decades later from cancer.
Stephen Miwa, whose father Larry was 14 years old when he saw B-29 bombers flying toward his home city of Hiroshima, tells Axios: "My dad said when he was walking in the city alone after the explosion, he thought it was the end of the world."
Citing his father's experiences, Stephen — who hasn't seen the movie but plans to — believes the release of "Oppenheimer" has the potential to spark conversation around nuclear disarmament.
What's next: For now, there is no opening date in sight in Japan. Universal Pictures did not respond to emails from Axios seeking comment.
Go deeper:
Go deeper