"Oppenheimer" brings painful memories for New Mexico Hispanics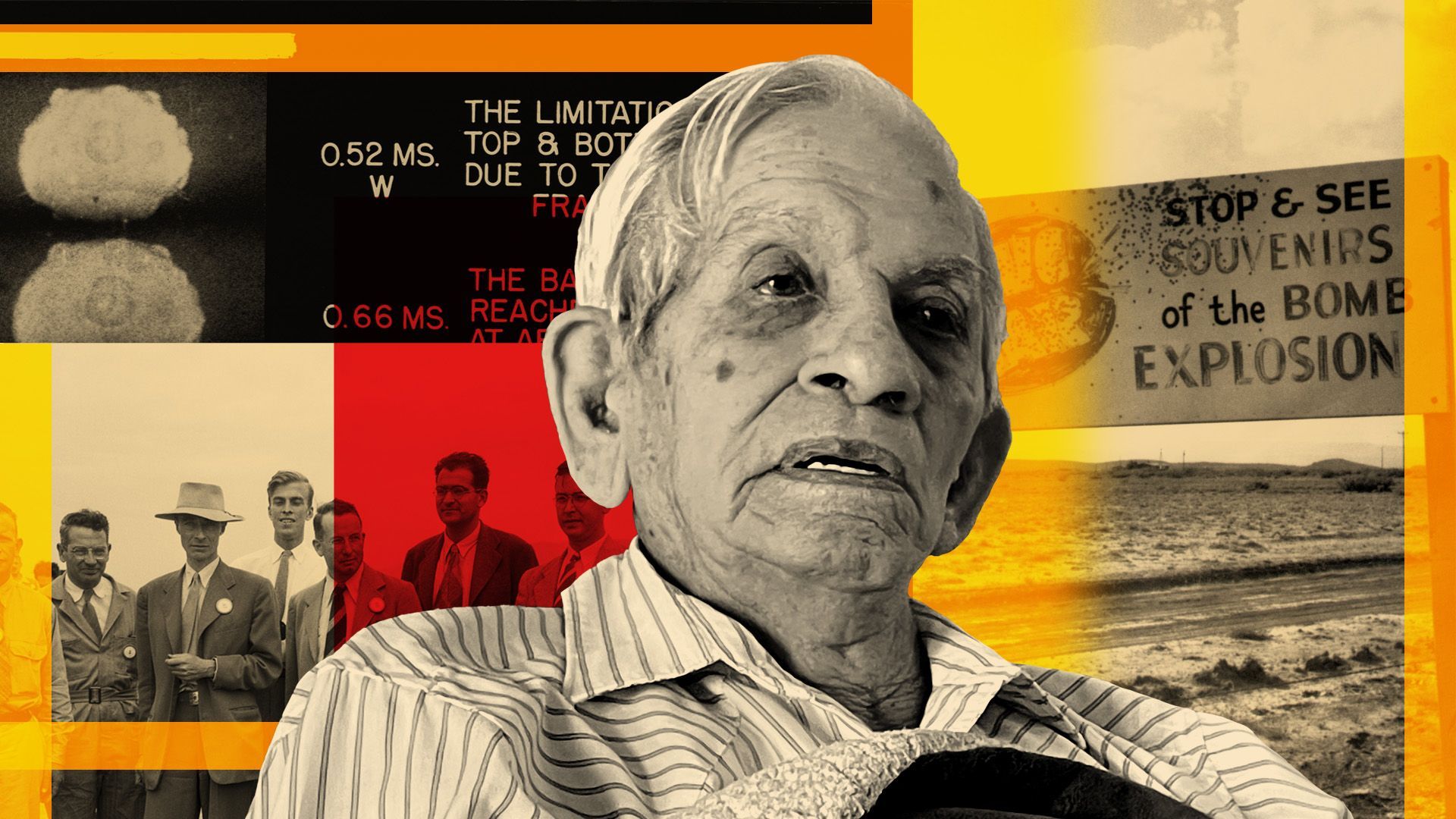 As cinephiles gear up for Friday's release of "Oppenheimer," the blockbuster biopic about the "father of the atomic bomb," some residents in southern New Mexico where the bomb was first tested say they've been largely erased from the narrative.
The big picture: Those residents say their families have battled rare cancers for generations and have been ignored while Manhattan Project scientists like J. Robert Oppenheimer are celebrated.
Details: "Oppenheimer," directed by Christopher Nolan and starring Cillian Murphy and Emily Blunt, follows the American scientist as his team races to create the bomb and deals with the aftermath of its creation.
Flashback: Oppenheimer led a group of scientists during World War II to build the bomb first tested in New Mexico near the homes of Hispanic and Native American residents.
The U.S. government previously seized land from Hispanic and Indigenous homesteaders in northern New Mexico that Oppenheimer knew from horseback riding trips to build a then-secretive lab in Los Alamos, New Mexico.
Known as the Trinity Test, scientists first detonated the bomb near the historic Hispanic village of Tularosa and the Mescalero Apache Reservation on July 16, 1945.
Curious residents went to ground zero to picnic and take artifacts, including the radioactive green glass known as trinitite and contaminated pieces of cloth that were used to make christening dresses. They learned the bomb was atomic about a month later.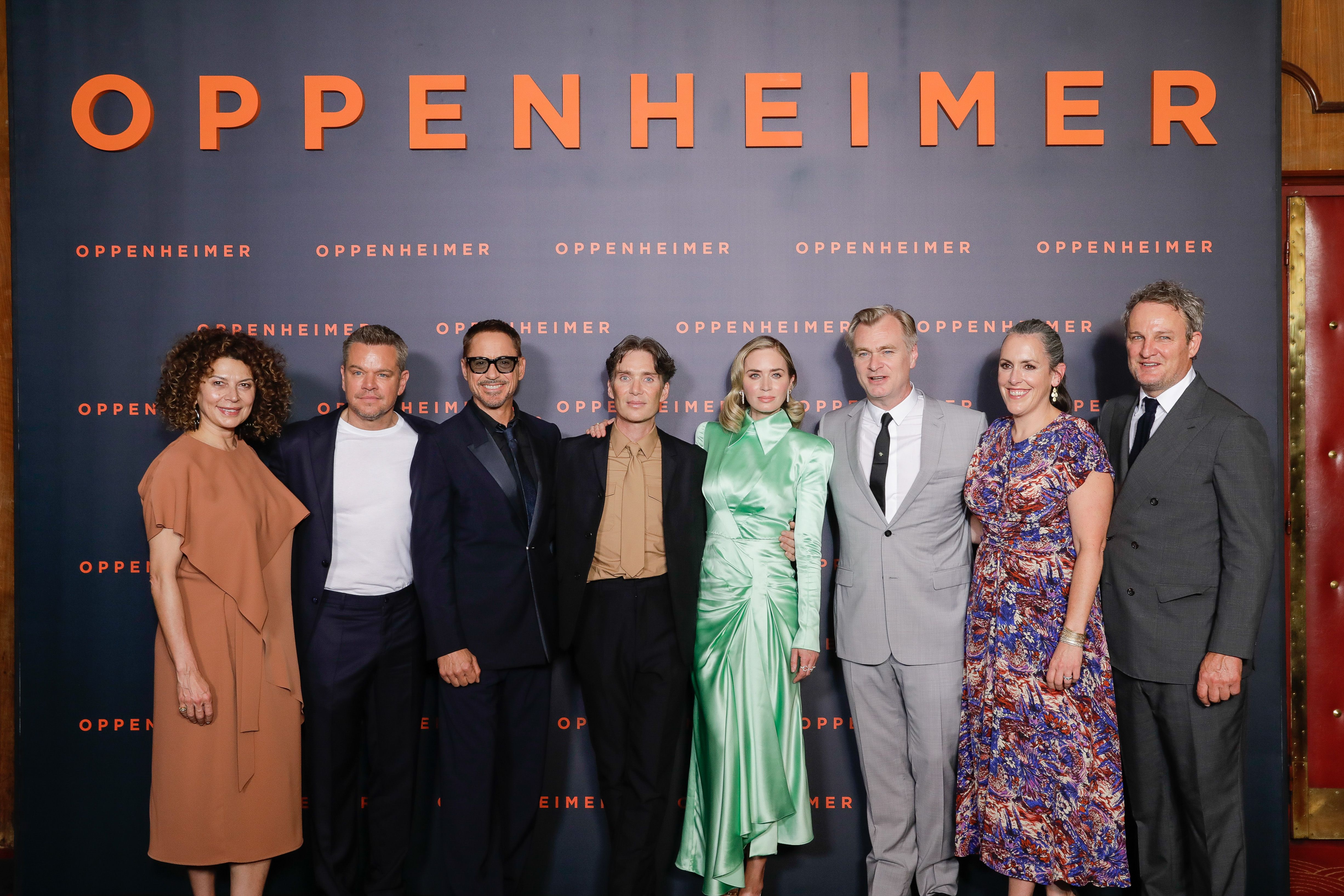 What they're saying: The new movie "is nothing but an over-glorification of the science and the scientists, again, with no reflection on the harm done to the people in New Mexico," Tina Cordova, co-founder of the Tularosa Basin Downwinders Consortium, which advocates for families affected by the Trinity Test, tells Axios.
Cordova says no one from the movie ever contacted survivors.
"We've done everything to reach out to the filmmakers from the time that they were filming until today."
"Just include a panel, a message at the end of the film that acknowledges the sacrifice and suffering of the people of New Mexico," says Cordova, who plans to watch the film and join panel discussions on it this weekend.
Henry Herrera was 11 years old when he witnessed the Trinity Test explosion. He spoke to Axios in 2021 shortly before his death at age 87.
"My mother had just hung her white clothes on the clothesline, and god dang! You should have seen the god dang dust that rolled all over town."
Herrera had his jaw reconstructed after suffering from mouth cancer like other residents.
Universal Pictures did not respond to emails from Axios seeking comment.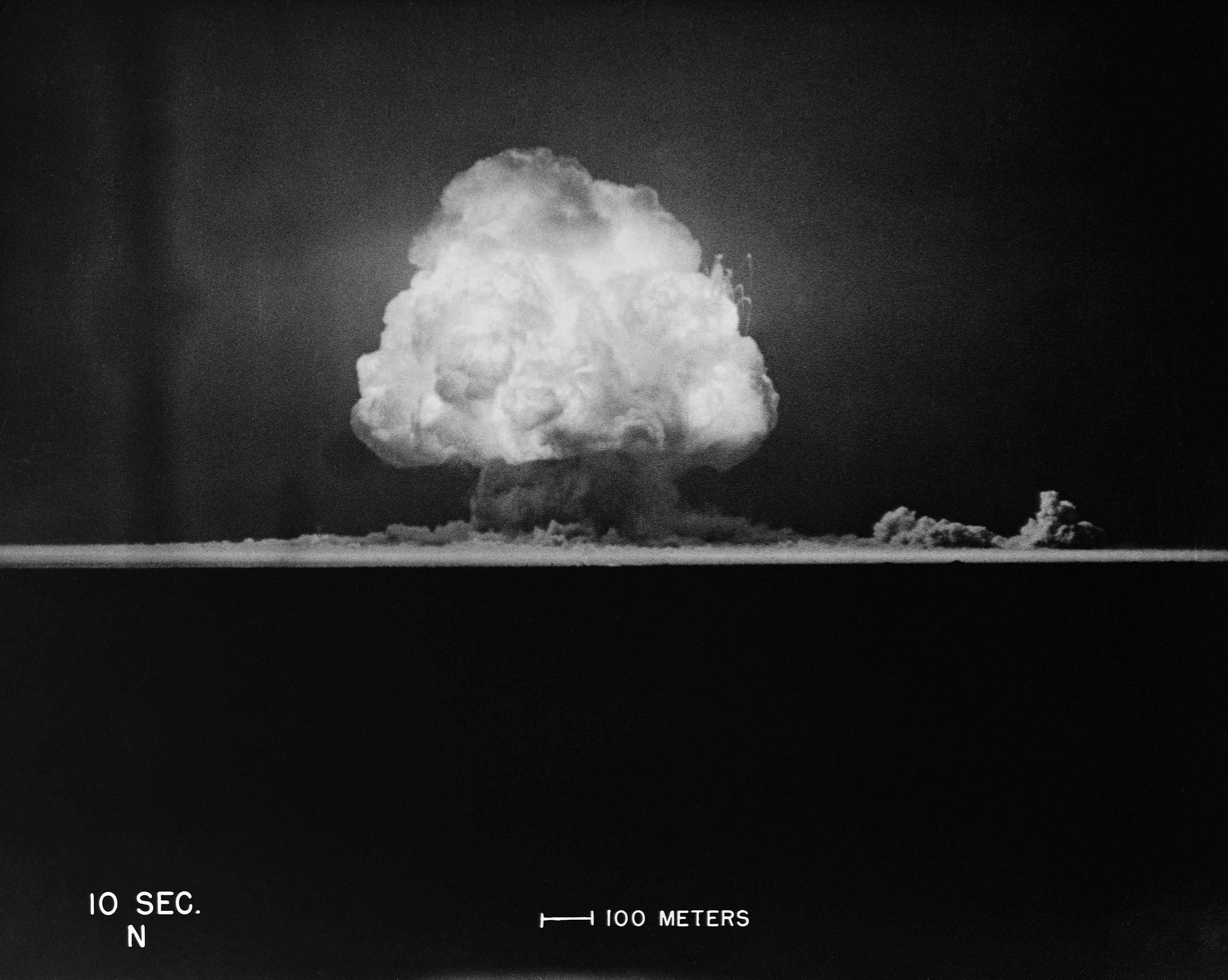 Zoom out: A 2017 report found that the Trinity Test caused generations of southern New Mexico families to suffer from cancer and economic hardship.
But New Mexico is not included in the Radiation Exposure Compensation Act, a federal law originally passed by Congress in 1990 to award financial reparations to Nevada Test Site "downwinders," or people who lived downwind of the radiation and were impacted.
U.S. Sen. Ben Ray Luján (D-N.M.) has reintroduced a bill to include New Mexico downwinders in RECA before its scheduled expiration in 2024.
Telemundo, a partner with Axios Latino, is owned by NBCUniversal Telemundo Enterprises, a division of NBCUniversal.
Subscribe to Axios Latino to get vital news about Latinos and Latin America, delivered to your inbox on Tuesdays and Thursdays.
Go deeper