Biden asylum restrictions at border can remain for now, appeals court rules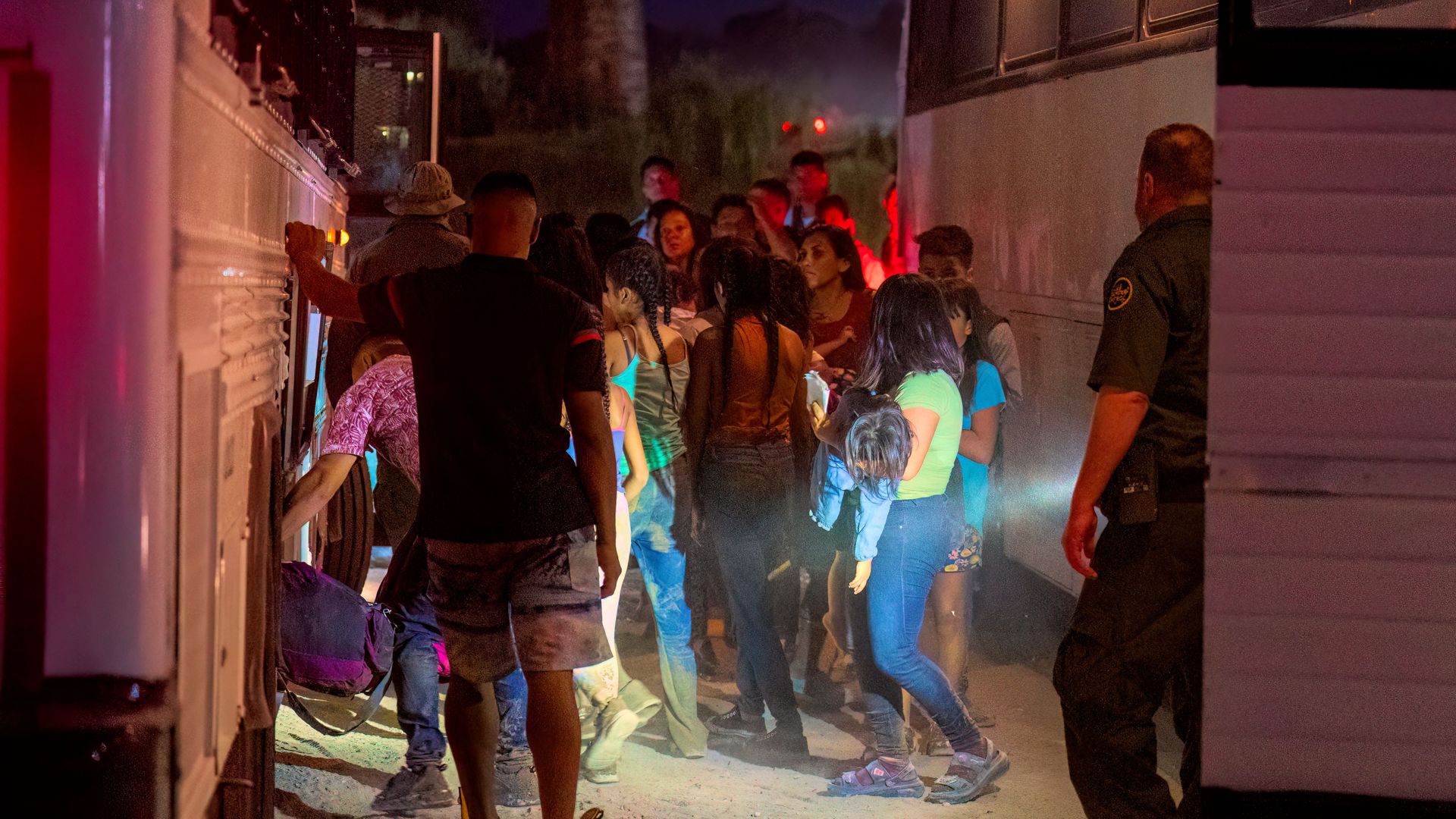 A key Biden administration policy imposing harsh asylum restrictions on migrants at the U.S.-Mexico border can remain in effect for now, a federal appeals court ruled Thursday.
Why it matters: The San Francisco-based court's decision means the new rule that the Biden administration has partially credited for plummeting illegal border crossings can remain, pending the outcome of its appeal against a judge's ruling last month that found it violated U.S. law.
The 9th U.S. Circuit Court of Appeals in a 2-1 decision prevents the restrictions from ending next week.
The big picture: Migrants rights groups have sued to try and stop the policy, which automatically rejects most migrants who illegally cross into the U.S. without first seeking protection in a country they traveled through to get to the southwest border.
Immigration advocates and some Democratic lawmakers say the policy is too harsh, but the White House casts Biden's effort as a significant step in controlling immigration, Axios' Stef Kight notes.
What we're watching: The appeals court said it would expedite the appeals process.
Editor's note: This a breaking news story. Please check back for updates.
Go deeper