Biden embraces tough policies at southwest border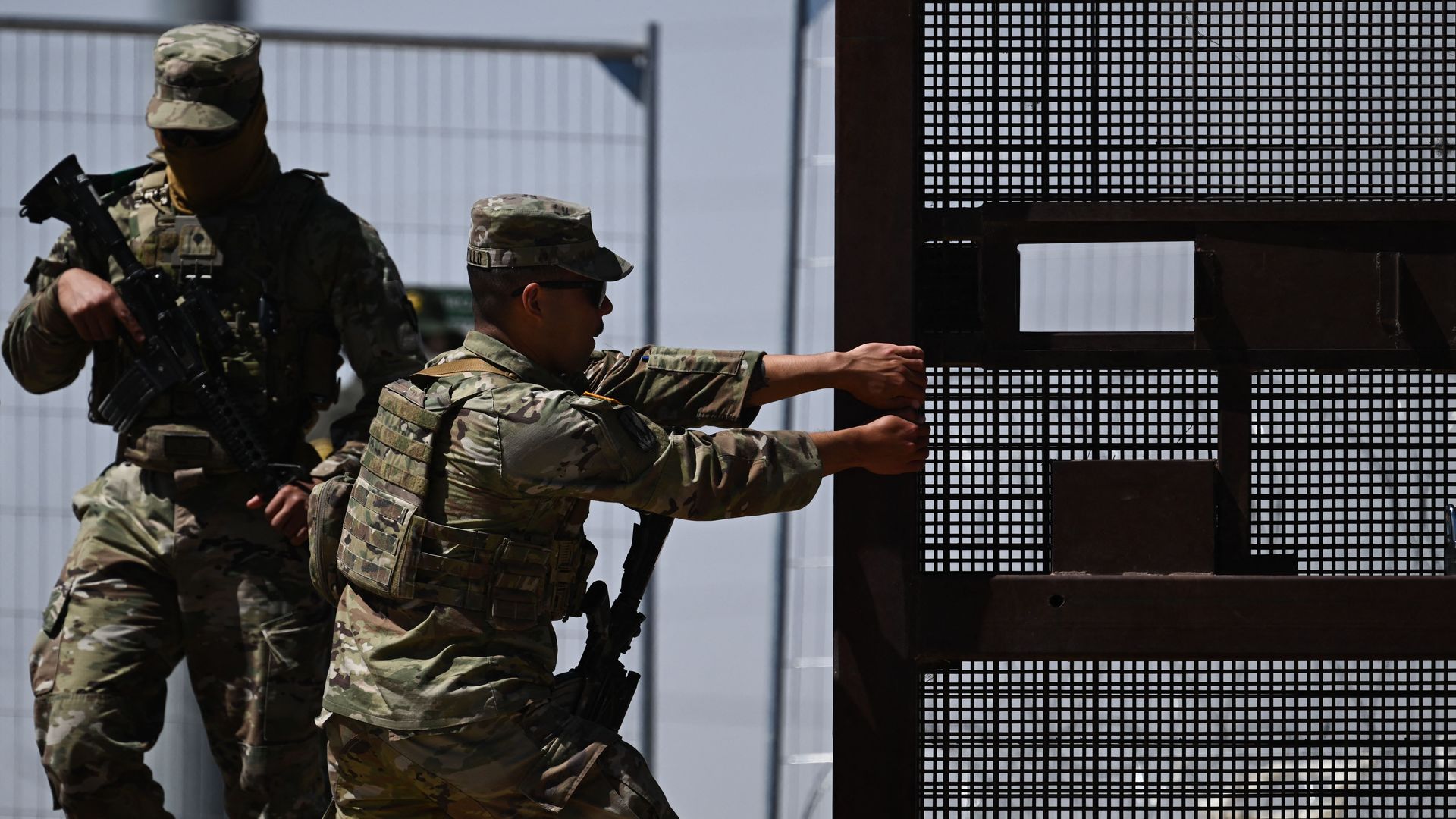 EL PASO, Texas — U.S. officials are embracing a tougher image on the southwest border, as a surge of people crossing the border from Mexico tops 10,000 a day and pandemic-era policies that have allowed for quick expulsions are winding down.
Why it matters: President Biden came into office distancing himself from former President Trump's harsh immigration policies and rhetoric. But facing the end of the restrictive migration rules and surging border crossings, the harsher side of immigration policy has been on display.
The tougher public approach comes as the administration finalizes its most restrictive policy to date — one that echoes a Trump-era effort and departs from the U.S. tradition protecting the right to seek asylum for illegal border crossers.
The aggressive new strategy shows how problematic the border issue has become for Biden.
What we're seeing: Immigration law enforcement in full gear strolled the streets of El Paso on Tuesday, in a widely publicized operation to disrupt a large, makeshift camp of undocumented migrants.
Reporters were granted rare access to watch ICE conduct two removal flights from El Paso early Wednesday.
As the sun rose, more than 200 Guatemalans and Hondurans boarded the planes that would return them to their countries. The migrants were in the required shackles and handcuffs — and were among the final groups to be removed under the pandemic-era policy known as Title 42.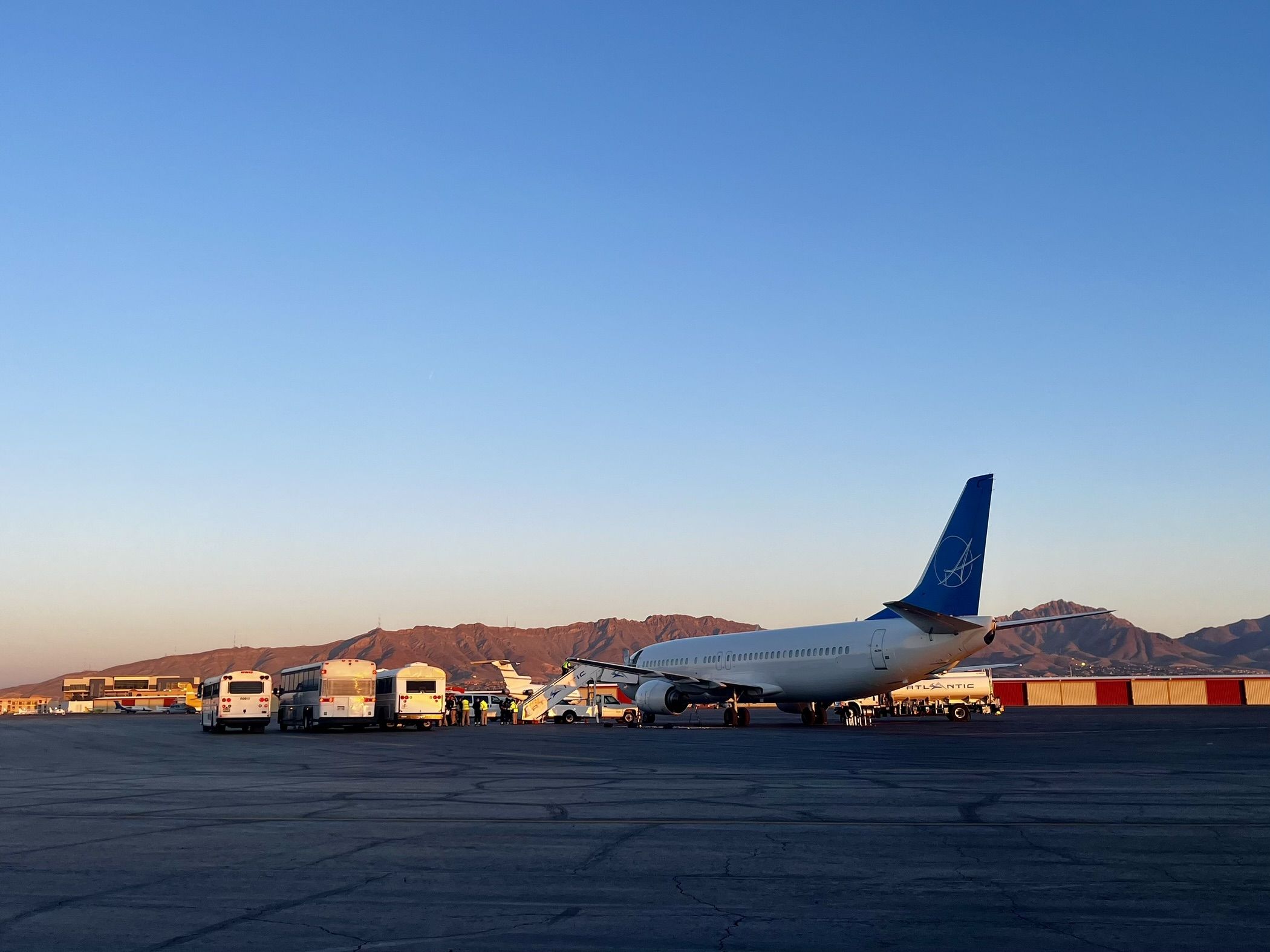 The Department of Homeland Security and the State Department are planning to advertise the new asylum restrictions throughout the Western Hemisphere, the agencies announced — essentially a warning not come to the U.S.
Homeland Security Secretary Alejandro Mayorkas' address on Wednesday included even clearer warnings to migrants: "[T]hose who are not eligible for relief will be quickly returned. Do not listen to the lies of the smugglers."
What they're saying: Border Patrol Chief Raul Ortiz agreed there has been a shift in tone, telling Axios at a roundtable that Mayorkas in recent meetings has stressed the importance of messaging to combat the large migration flows.
"Making sure the migrants know about the dangers and the challenges and the exploitation that occurs by the criminal organizations... but also that there's no welcome mat in El Paso, in South Texas, San Diego, Arizona," Ortiz said.
"We're out there on patrol...We will do everything we can to put you on a plane or remove you from this country."
"As smugglers step up their misinformation campaigns and some U.S. elected officials take to the airwaves to falsely claim the border is open, we are intensifying our efforts to clearly communicate U.S. immigration laws to migrants so they don't fall prey to the lies of criminal smugglers," DHS spokesperson Marsha Espinosa told Axios in a statement, adding it has been a "key pillar" of their planning.
By the numbers: Migrants and asylum seekers continue crossing the border illegally, in droves.
Even as more than 200 men and woman were being removed in a matter of hours, roughly 11,000 people crossed the border Tuesday— 450 an hour, sources familiar tell Axios.
Through metal slats, group of migrants can be spotted waiting on Mexican side of the border fence just 20 minutes outside downtown El Paso.
300 migrants camped there as of early Wednesday morning, a Border Patrol official told Axios. Another 400 had been at another spot nearby, waiting for the Border Patrol to bus them to a station for processing — runs that are ongoing throughout the day.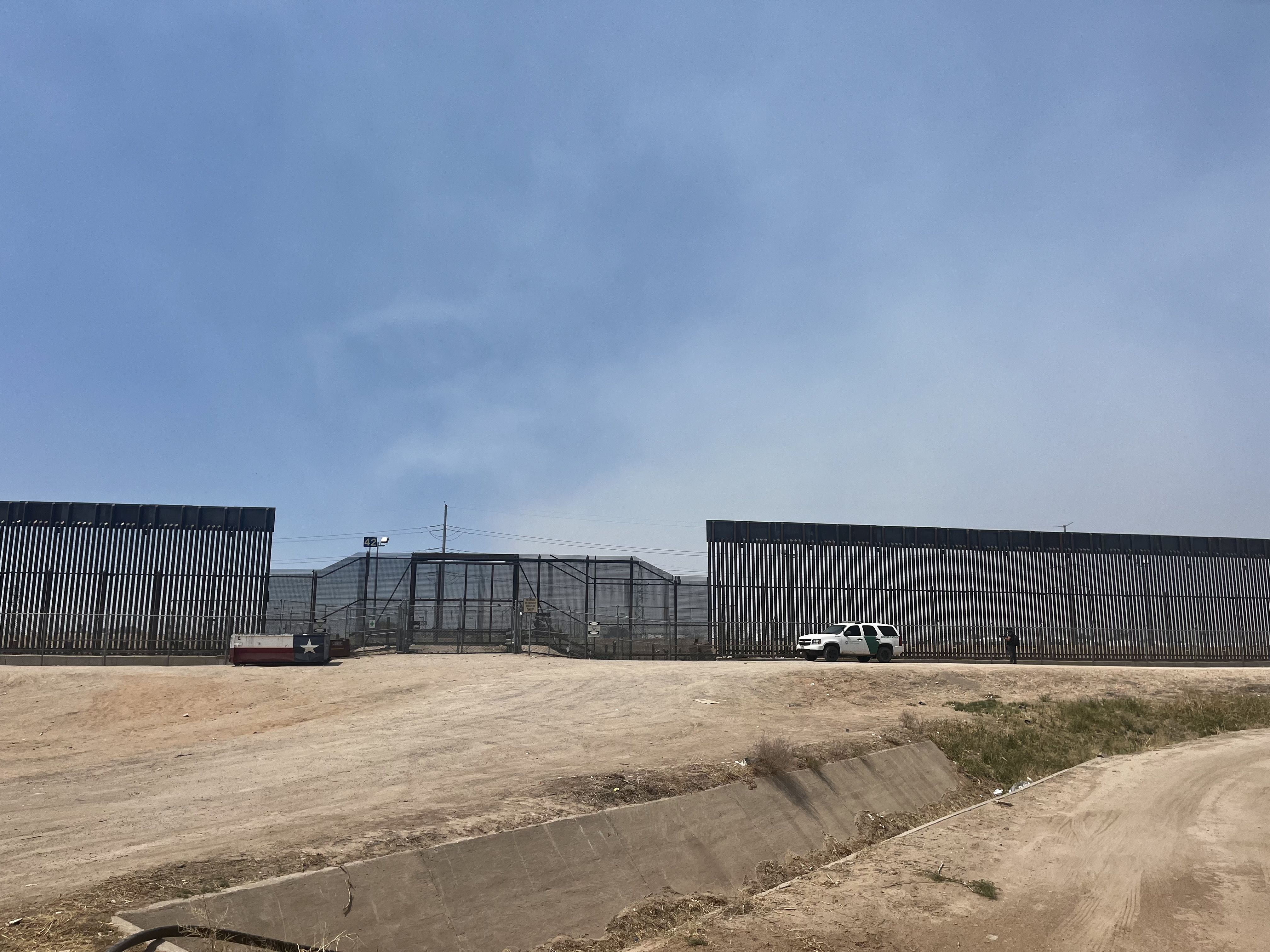 Go deeper