Apple earnings top estimates on record services revenue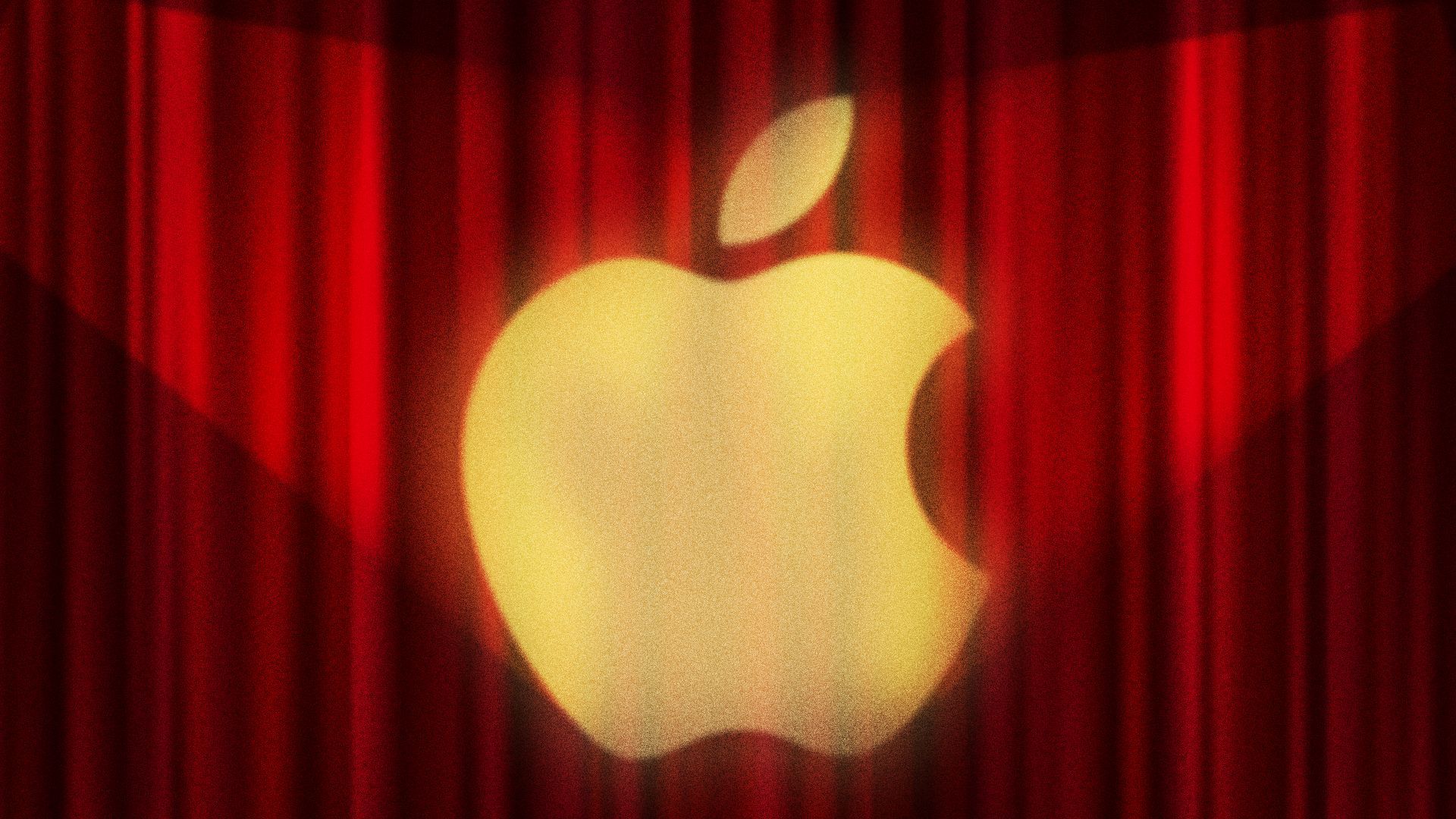 Apple on Thursday reported quarterly sales fell narrowly from a year ago, though a strong services business helped the iPhone maker top earnings expectations.
Why it matters: Apple's results come as the company is gearing up to introduce new iPhones in the coming weeks and its mixed-reality Vision Pro headset early next year.
By the numbers:
Revenue: $81.8 billion, down 1% from last year and just ahead of analysts' expectations.
Per-share earnings: $1.26, up 5% year-over-year. Analysts were expecting earnings of around $1.20.
iPhone revenue: $39.67 billion, down from $40.66 billion a year ago.
iPad revenue: $5.79 billion, down from $7.22 billion a year ago.
Mac revenue: $6.84 billion, down from $7.38 billion a year ago.
Wearables, home and accessories revenue: $8.28 billion, up from $8.08 billion a year ago.
Services revenue: $21.2 billion, up from $19.6 billion a year ago.
What they're saying: "Our June quarter year-over-year business performance improved from the March quarter, and our installed base of active devices reached an all-time high in every geographic segment," Apple CFO Luca Maestri said in a statement.
Maestri said the company expects revenue for the current quarter to be similar to the slight year-over-year decline the company saw in the June quarter.
CEO Tim Cook told analysts the company has continued to see an "uneven" macroeconomic environment. "We continue to see strong results in emerging markets driven by robust sales of iPhone," he said.
Asked about expectations for the Vision Pro headset, Cook declined to forecast revenue but noted he is using it daily and that Apple is seeing an overwhelming response from the developers, reporters and analysts who have tried it out. "We could not be more excited," he said.
He was more circumspect on Apple's AI work, noting that the company has invested broadly in machine learning, generative AI and other technologies and that iOS 18 draws on AI for some of its new features. "We tend to announce things as they come to market," Cook said. "That's our M.O. and I'd like to stick to it."
Go deeper