Judge tosses Trump's "big lie" defamation lawsuit against CNN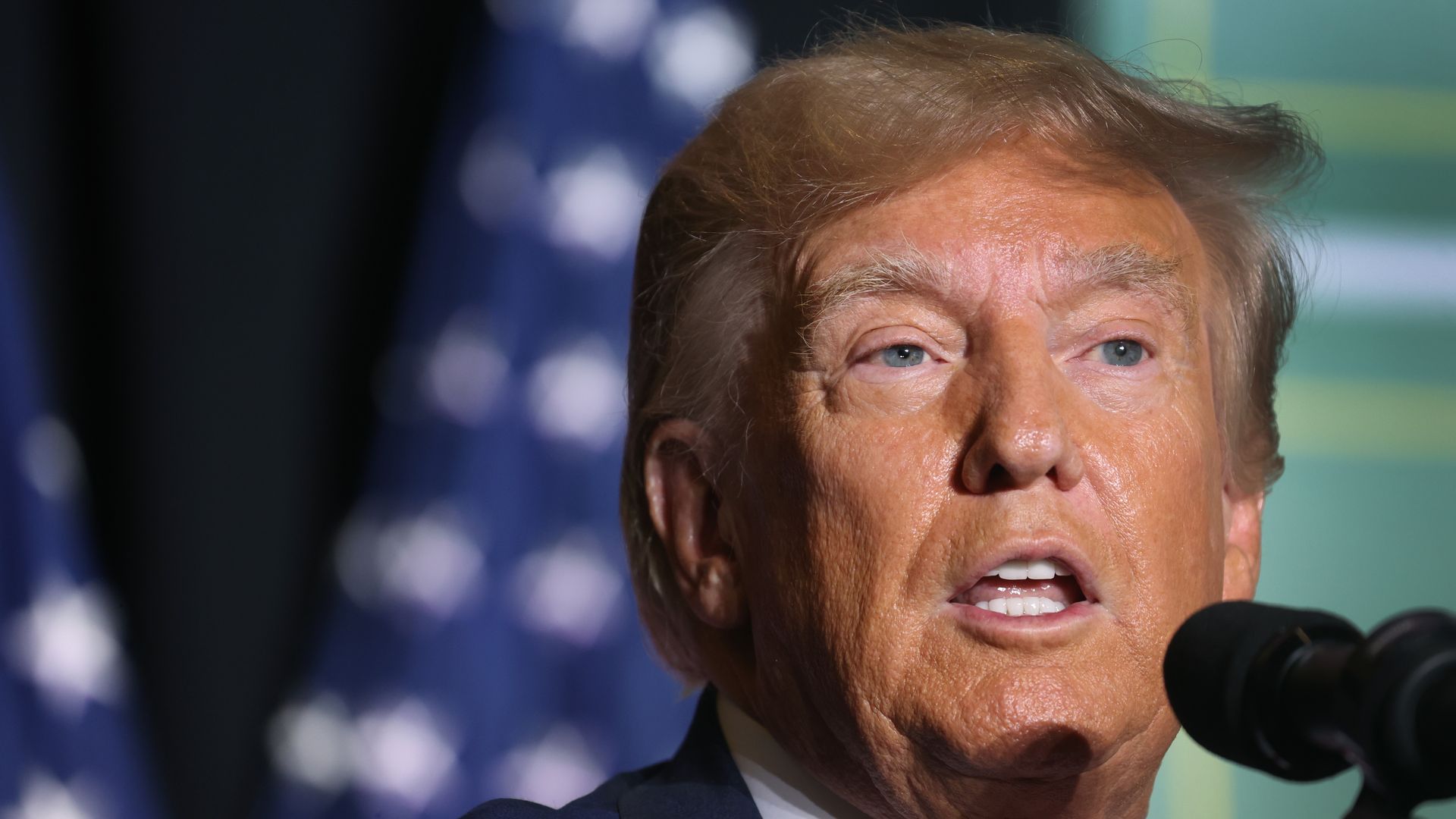 A federal judge has dismissed former President Trump's $475 million defamation lawsuit against CNN, in which he accused the network of associating him with Hitler by describing his false 2020 election claims as "the big lie."
Driving the news: The former president's lawyers said when they filed the suit in October that this term was associated with Nazi propaganda that was used in the persecution of Jewish people, but the Trump-appointed U.S. District Judge Raag Singhal ruled this was not defamatory.
"CNN's use of the phrase 'the Big Lie' in connection with Trump's election challenges does not give rise to a plausible inference that Trump advocates the persecution and genocide of Jews or any other group of people," Singhal wrote in his decision in South Florida late Friday.
"Being 'Hitler-like' is not a verifiable statement of fact that would support a defamation claim," the judge said. "CNN's statements while repugnant, were not, as a matter of law, defamatory."
The big picture: Defamation suits have become increasingly common as high-power figures look to challenge the media's First Amendment power, though such cases can be hard to prove in the U.S.
A spokesperson for CNN declined to comment on the lawsuit. Representatives for Trump did not immediately respond to Axios' request for comment.
Flashback: Judge dismisses Trump's lawsuit against New York Times
Go deeper