Scott reproaches DeSantis over Florida Black history standards on slavery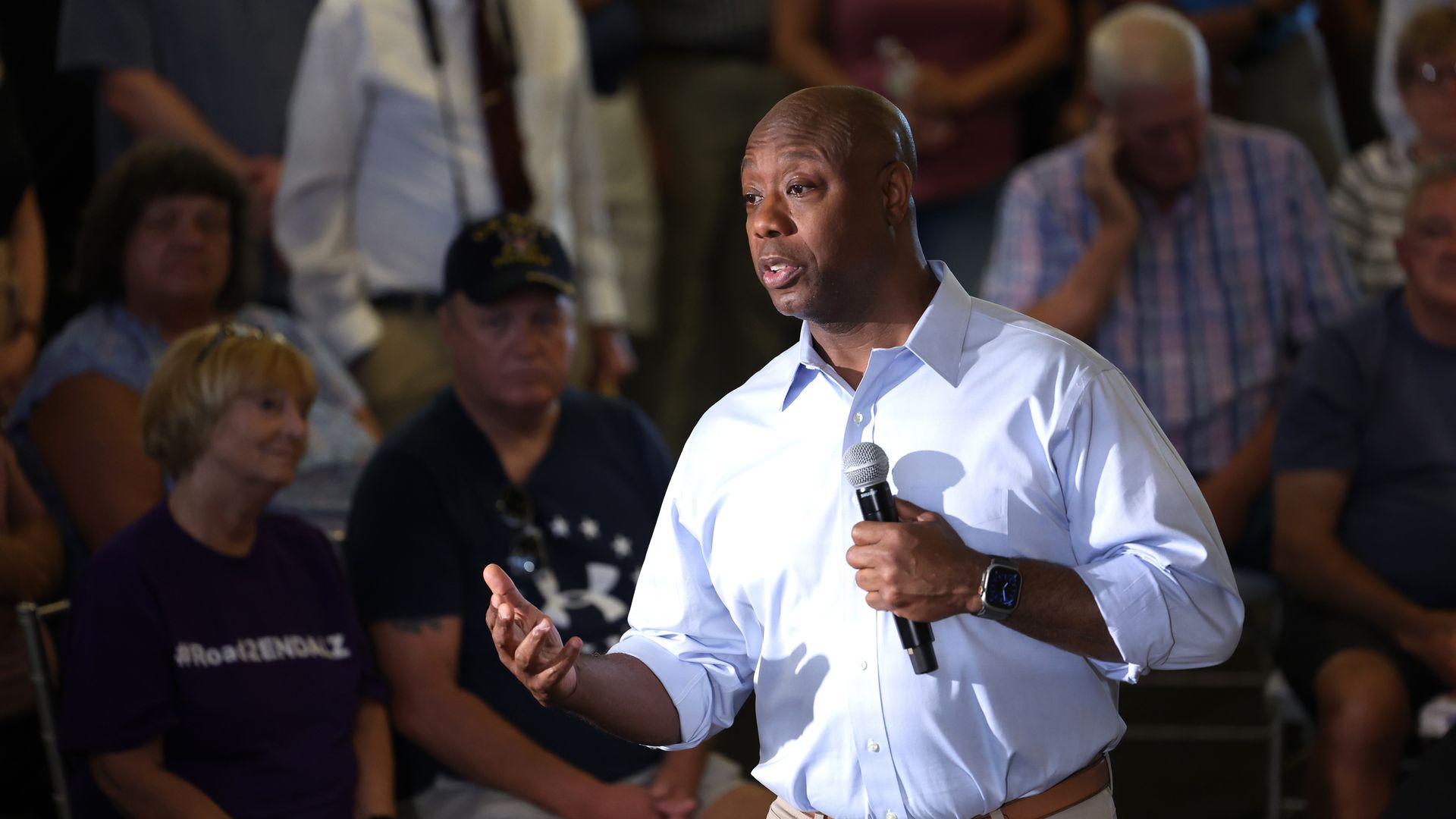 Sen. Tim Scott (R-S.C.) criticized Republican presidential rival Florida Gov. Ron DeSantis over the state's new Black history standards that claim enslaved people benefited from slavery.
What he's saying: "As a country founded upon freedom, the greatest deprivation of freedom was slavery," said Scott, the only Black Republican in the Senate, to reporters during a campaign stop in Iowa Thursday. "There is no silver lining … in slavery."
"The truth is anything you could learn, any benefits that people suggest be had from slavery, you would have had as a free person," he added.
The big picture: The Florida State Board of Education approved the new standards last week, which includes an instruction on "how slaves developed skills which, in some instances, could be applied for their personal benefit."
The Florida Education Association, the state's largest teachers union, has called the new guidelines a "big step backward."
DeSantis defended the curriculum during a campaign stop in Iowa Thursday after a reporter questioned him about whether he believed there were beneficial points to slavery.
"That's not what the curriculum says," DeSantis said as he pointed to the broader context of the "200-plus pages" of guidelines.
Of note: Scott said slavery "was really about separating families, about mutilating humans" and raping women.
"It was just devastating, so I would hope that every person in our country, and certainly running for president, would appreciate that," he said.
"People have bad days. Sometimes they regret what they say, and we should ask them again to clarify their positions."
Representatives for DeSantis did not immediately respond to Axios' request for comment.
Go deeper: Kamala Harris slams Florida's new Black history standards
Go deeper