Kamala Harris slams Florida's new Black history standards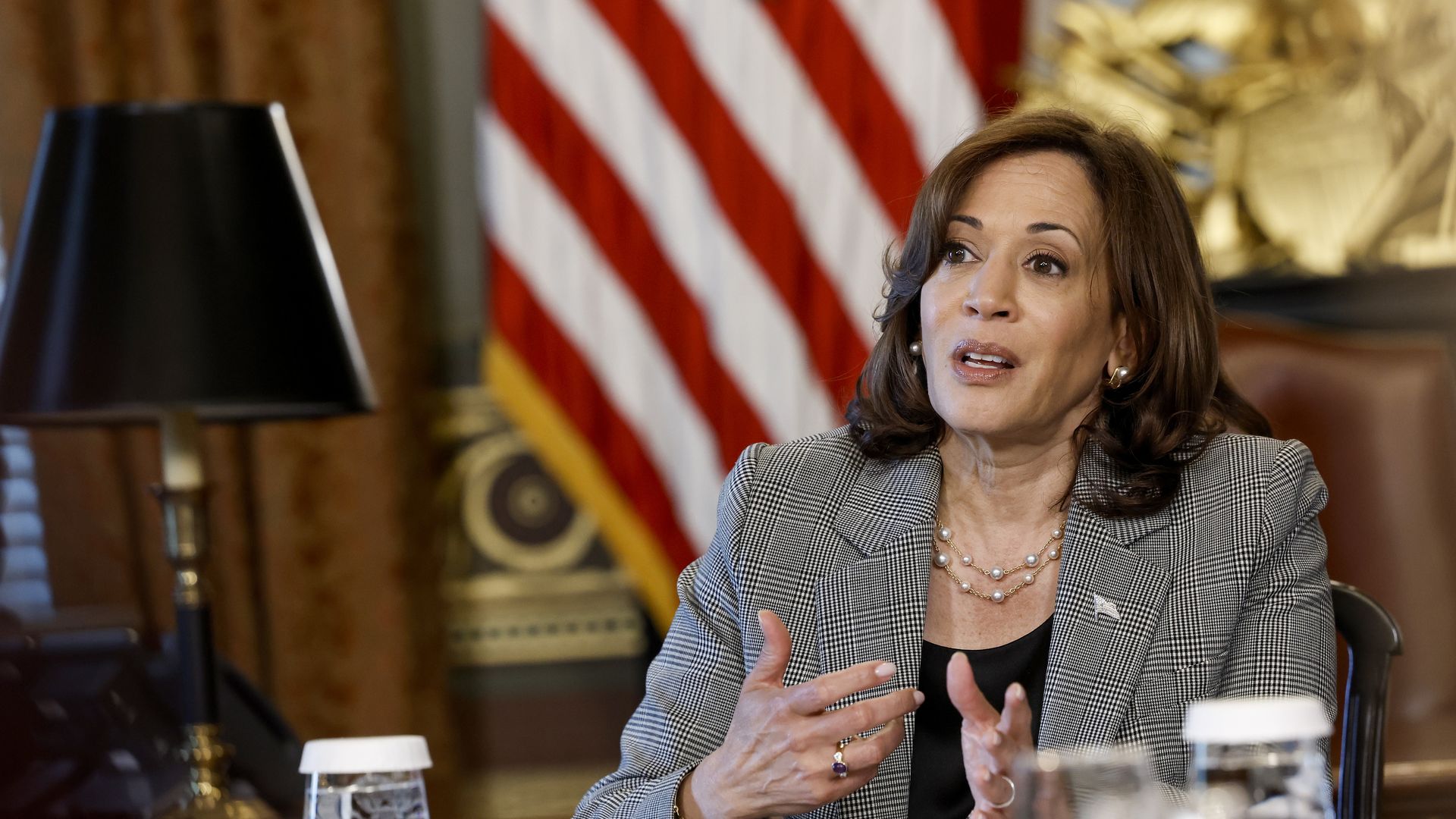 Vice President Kamala Harris condemned Florida's new Black history standards on Friday, saying "extremists" in the state are pushing "propaganda to our children."
Why it matters: Harris' speech sharply contrasts the Biden administration with several Republican presidential candidates, including Florida Gov. Ron DeSantis, who have made fights over education central to their platforms.
It is also the latest example of the vice president appearing publicly to tout popular Democratic causes as the White House aims to boost her public image ahead of the 2024 election.
Driving the news: "People who walk around and want to be praised as leaders, who want to be talked about as American leaders, pushing propaganda on our children," Harris, who did not mention DeSantis by name, said Friday.
"Let us not let these politicians, who are trying to divide our country, win, because ... they are creating these unnecessary debates."
"This is unnecessary, to debate whether enslaved people benefited from slavery. Are you kidding me?" she said.
The big picture: The Florida State Board of Education approved the new standards this week, which includes a standard of instruction on "how slaves developed skills which, in some instances, could be applied for their personal benefit."
DeSantis, in a statement before Harris' speech, said "Democrats like Kamala Harris have to lie about Florida's educational standards to cover for their agenda of indoctrinating students and pushing sexual topics onto children."
Christian Ziegler, chairman of the Florida Republican Party, also criticized Harris' speech and said in a statement that "the government overreach on parental rights has already been overwhelmingly rejected in Florida."
Go deeper