Bipartisan group of lawmakers seeks UFO select committee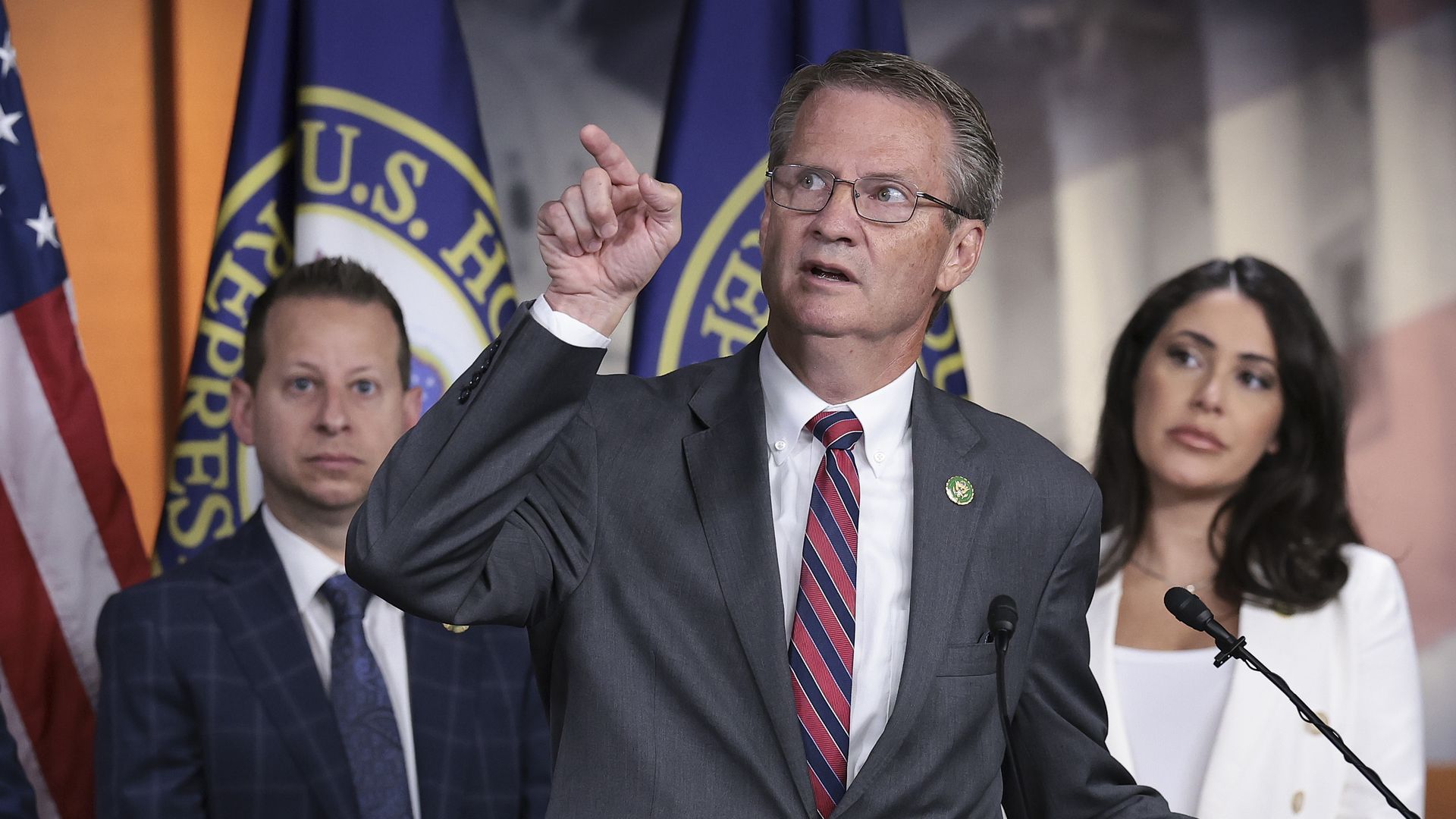 A bipartisan group of House members is asking for a select committee on "Unidentified Anomalous Phenomena" – more commonly known as UFOs.
Why it matters: It's an unorthodox coalition with an equally offbeat goal that reflects growing interest among lawmakers on the subject.
Driving the news: In a letter to House Speaker Kevin McCarthy (R-Calif.), the four lawmakers, led by Rep. Matt Gaetz (R-Fla.) asked for the select committee to be independent and have subpoena power, with the goal of "collecting information from the Pentagon and elsewhere" on UAPs.
The letter was also signed by Reps. Anna Paulina Luna (R-Fla.), Tim Burchett (R-Tenn.) and Jared Moskowitz (D-Fla.).
Citing flashy testimony from former intelligence officer David Grusch to a House Oversight subcommittee on Wednesday, they argued that the Pentagon "has been keeping Congress in the dark" on the topic.
They said the panel would have "an opportunity to work through more significant issues of government oversight" including budget transparency, over-classification and uncooperativeness with Congress.
A McCarthy spokesperson did not immediately respond to a request for comment on the letter.
The House speaker said last week that he would "love to see whatever facts and information we have" on UAPs, adding, "I'm very supportive to letting the American public see whatever we have."
The intrigue: The issue has even injected itself into spending fights –Burchett, one of the two Republicans who voted against a bill this week funding the Department of Veterans Affairs, said he did so in part due to frustration over his amendments being quashed.
He specifically cited one to the Federal Aviation Administration reauthorization bill requiring UAP sightings to be reported to Congress.
"The amendment wasn't even heard. They told me they didn't do it because of the 'intelligence committee,' whoever the hell that is," he said.
Go deeper