Major automakers partner on new EV charging network to rival Tesla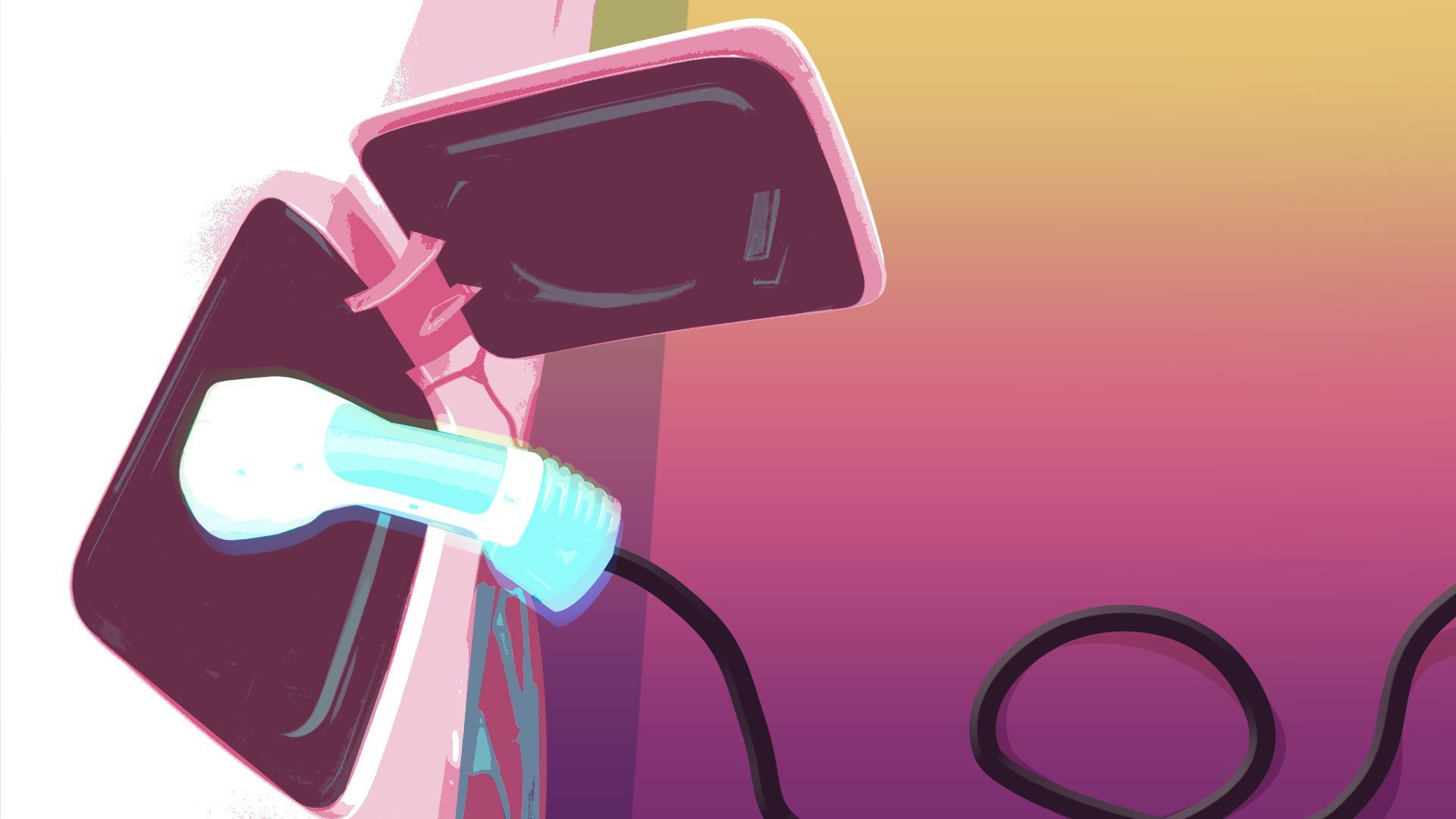 Seven of the world's largest automakers are forming a new company to build a vast network of electric vehicle (EV) chargers across America, they announced Wednesday.
Why it matters: Their goal is to help potential EV buyers get over their "range anxiety" by tapping billions of dollars in federal subsidies to accelerate the rollout of fast-charging infrastructure.
Driving the news: The group includes General Motors, Stellantis, Hyundai, Kia, Honda, BMW and Mercedes-Benz.
The joint venture aims to become "the leading network of reliable high-powered charging stations in North America," according to a statement from the companies.
It will compete not only with Tesla, but also with other charging networks like Electrify America, EVgo and ChargePoint — many of which have separate partnerships with the carmakers backing their new competitor.
Details: The participants plan to collectively invest at least $1 billion in the new company, the Wall Street Journal reported, although they would not provide further details.
They intend to take advantage of $7.5 billion in federal funding, which will cover up to 80% of the cost of charger installations.
Their plan is to roll out 30,000 DC fast-chargers in metropolitan areas and along U.S. highways starting in 2024.
The stations will provide an "elevated" customer experience, including canopies to protect against the weather and amenities such as rest rooms, food service and retail shops.
"The better experience people have, the faster EV adoption will grow," GM CEO Mary Barra said in a statement.
The stations would be powered by renewable electricity, the companies added, without providing details.
Of note: The new stations will support both Tesla's North American Charging Standard (NACS) and the competing Combined Charging System (CCS).
Conspicuously absent from the coalition are three giants: Volkswagen, Ford and Toyota.
Ford was the first to adopt Tesla's charging standard, and VW owns a majority stake in Electrify America.
The big picture: As EV sales increase, the demand for fast and reliable public charging is also growing.
As of July 2023, there are 32,000 publicly available DC fast-chargers in the U.S., according to the Department of Energy, and 2.3 million EVs — a ratio of 72 vehicles per charger.
By 2030, the U.S. will need 182,000 DC fast-chargers to support the expected 30 million to 42 million plug-in vehicles on the road, per the National Renewable Energy Laboratory.
The back story: The seven companies said they have been working closely together for years on a shared vision for an electrified future.
For example, BMW, Hyundai and Mercedes-Benz are partners in IONITY, a fast-charging network in Europe.
Stellantis and Mercedes-Benz have a battery cell partnership in Europe, and GM and Honda are jointly developing EVs.
What they're saying: "The fight against climate change is the greatest challenge of our time," Mercedes-Benz Group CEO Ola Källenius said in a statement.
"What we need now is speed — across political, social and corporate boundaries. To accelerate the shift to electric vehicles, we're in favor of anything that makes life easier for our customers. Charging is an inseparable part of the EV-experience, and this network will be another step to make it as convenient as possible."
Go deeper