FedNow wants to do what crypto has sought to solve: real-time payments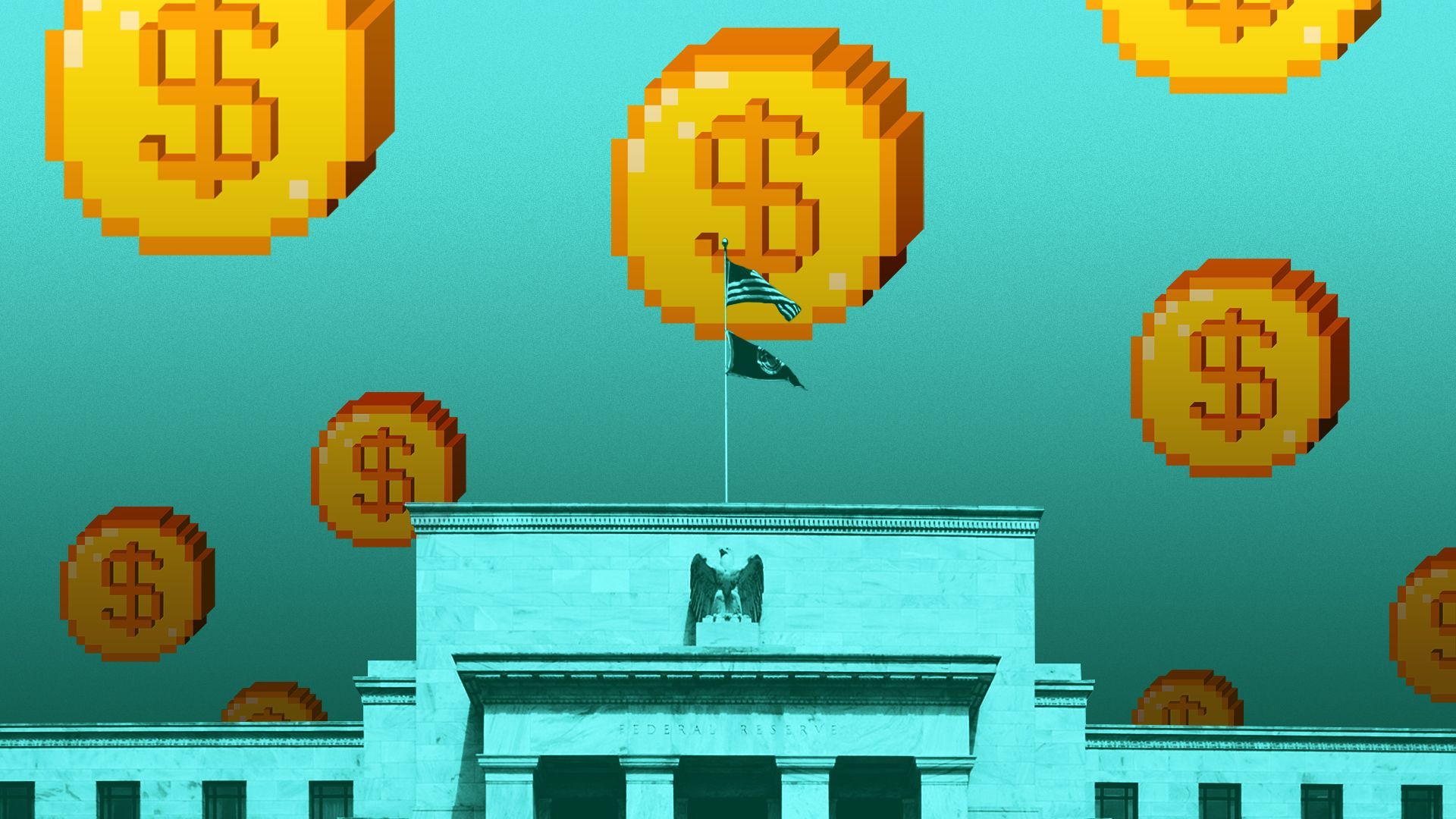 The U.S. central bank now has a real-time payments service.
Why it matters: FedNow wants to do what crypto has endeavored to do — speed up payments and make settlements available 24/7, 365 days a year.
Zoom in: "I don't believe that crypto developments had any bearing on the Fed's decision to create FedNow," The Cato Institute's George Selgin, a long-standing critic of FedNow, tells Axios.
"It did so in response to intense lobbying by community banks that wanted an alternative to RTP, a system established in 2015, when crypto was still in its swaddling clothes."
FedNow still needs to scale. And if it does, its direct competitor is RTP, or Real-Time Payments, a private-sector system launched in 2017 from The Clearing House (TCH), intended for federally insured institutions.
The big picture: But inspired by or not, competition is the point.
The crypto industry has long been saying it can't compete while being held back by U.S. regulatory agencies.
And who wants to compete with their regulator?
FedNow aims to be more widely available by opening its payments system to any depository institution eligible for accounts with Federal Reserve banks.
A few major banking partners and other early adopters went through checks and certification to use the thing.
The intrigue: The inclusion of one Dutch fintech as one of the system's 35 early adopters, however, has caused a stir among crypto denizens.
Between the lines: "What the Fed did, in making a European fintech a 1st participant in FedNow — while the Fed is still blocking American fintechs that hold eligible bank charters — is un-American," Caitlin Long, CEO of Custodia Bank, said in a tweet last week.
What they're saying: "Adyen's historical investments into North America have put us in an exciting position today," Davi Strazza, president of Adyen North America, said in a statement mid-July.
"As one of the only fintech companies with a local branch license, we are qualified to join the Federal Reserve's new instant payments infrastructure."
Zoom out: The Fed has now jumped into the game with real-time payments, an area even the White House acknowledged as a demand crypto helped reveal.
What others are saying: "Another turn in the evolution of U.S. payments," is how payments startup founder Zareef Hamid likened it.
The Cato Institute's Selgin, however, said FedNow represents "reform that wasn't needed."
In a multipart tweet thread last week, Selgin, a senior fellow at the libertarian think tank, added that the Fed's decision to set up a rival system years following the launch of RTP "seemed like a sucker-punch to TCH."
What we're watching: Whether FedNow scales and competes with rival payments systems.
Go deeper
Go deeper