How the Fed's new instant payments system could change the banking industry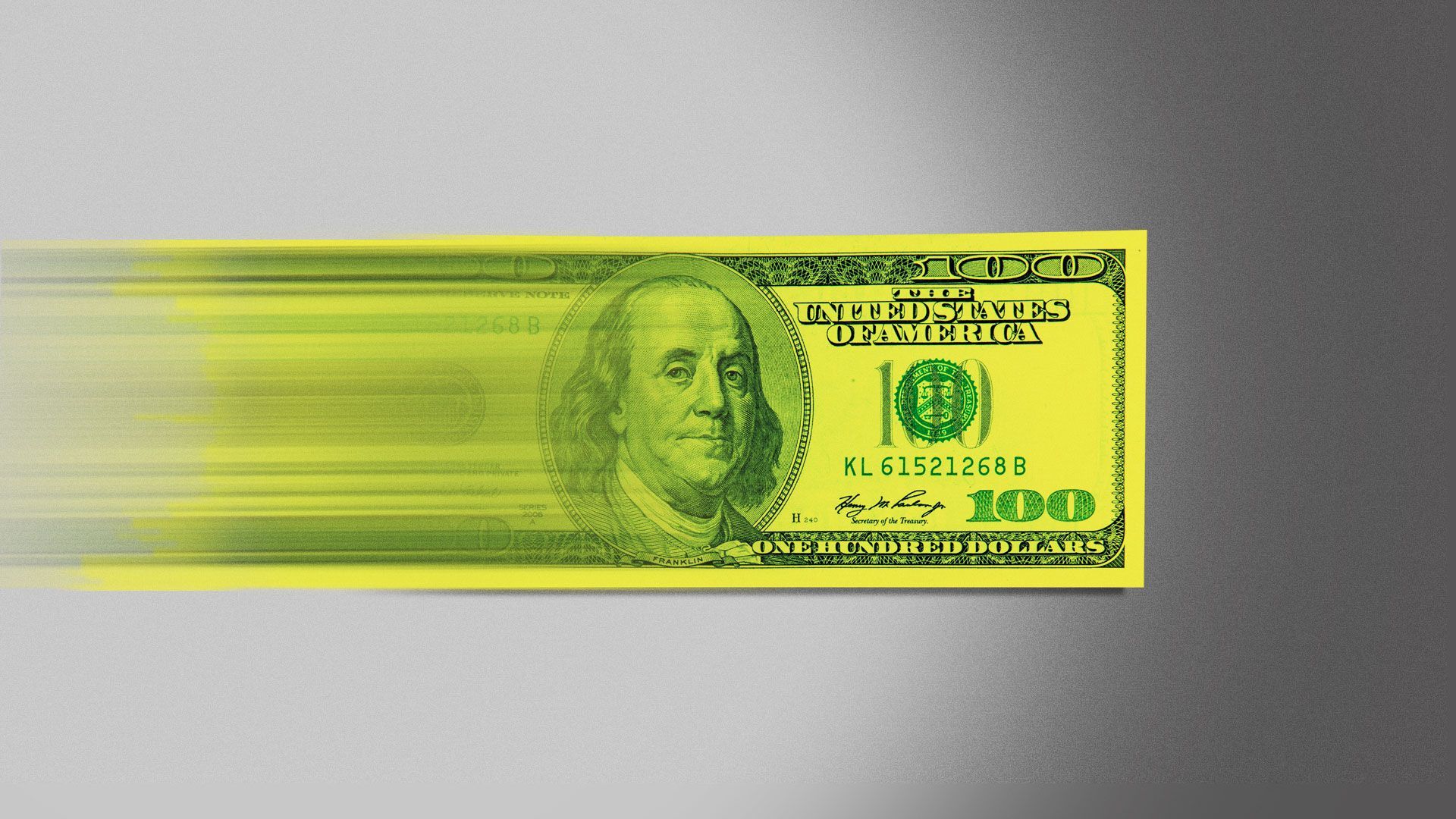 Your money is not quite as money as you might think.
Why it matters: The U.S. government is trying to change that, to make it more real, more useful, and more accessible.
The big picture: The Platonic ideal of money is cash in your pocket. It can be transferred any time, anywhere, to anyone, irreversibly — and the recipient always receives the exact same amount of money as you are spending.
The money in your checking account, by contrast, is much less reliable.
It basically goes into hibernation every evening and all weekend; it can also take three days or sometimes much longer to arrive somewhere you're sending it.
Driving the news: FedNow, the Fed's instant-payments system, is arriving later this month, to complement a private-sector real-time payments system from The Clearing House. Both of them work 24/7, and transfer money in seconds, making checking accounts significantly more money-like (assuming they're not frozen, of course).
Don't expect any kind of fireworks when FedNow arrives. It's only going to be supported by 57 organizations to start with, and many of them are going to be in "receive only" mode — which is to say, their customers will be able to receive money, but not send it.
In countries like India or Brazil, the central bank mandated use of the official instant-payments system; use of FedNow, by contrast, is entirely optional. That said, now that the Fed is encouraging uptake, expect instant payments to become much more popular in coming years.
"When the Fed says something happens, it happens," Modern Treasury CEO Dimitri Dadiomov tells Axios. "Banks don't say no to the Fed."
Between the lines: Instant payments aren't great for banks. After all, if your money leaves your account on Monday and arrives in your vendor's account on Thursday, either the sending or the receiving bank is earning interest on it in the interim — but not passing interest on to either customer.
24/7 payments also exacerbate the risk of bank runs. When y0u can transfer up to $1 million out of your account instantly, even when the bank is closed, that means "the rate of deposit flight could be much faster," Kevin Jacques, a partner at Cota Capital, tells Axios.
Peer-to-peer payments are also commonly used for illicit activities, which naturally worries banks.
On top of that, FedNow isn't a consumer-facing product like Venmo or Zelle; it's more behind-the-scenes plumbing. In order for the U.S. to catch up to India, a lot of financial services companies will have to do a lot of work — and spend seven-digit sums, even at small institutions — updating their apps and their infrastructure to support the new technology.
How it works: In the first instance, expect FedNow to be used mostly by large corporations.
Gig-economy employers like to be able to pay workers immediately and per job, for instance. Even employees with full-time jobs very much appreciate being able to get paid everything they're owed today, rather than waiting until the 15th or the 30th of the month.
The bottom line: FedNow is a huge advance in U.S. payments plumbing, but it's still likely to be a couple of years before you'll be able to, say, move money instantly from a savings account at one bank to a checking account at another.
Go deeper