Blinken says sending F-16 fighter jets to Ukraine may take "months"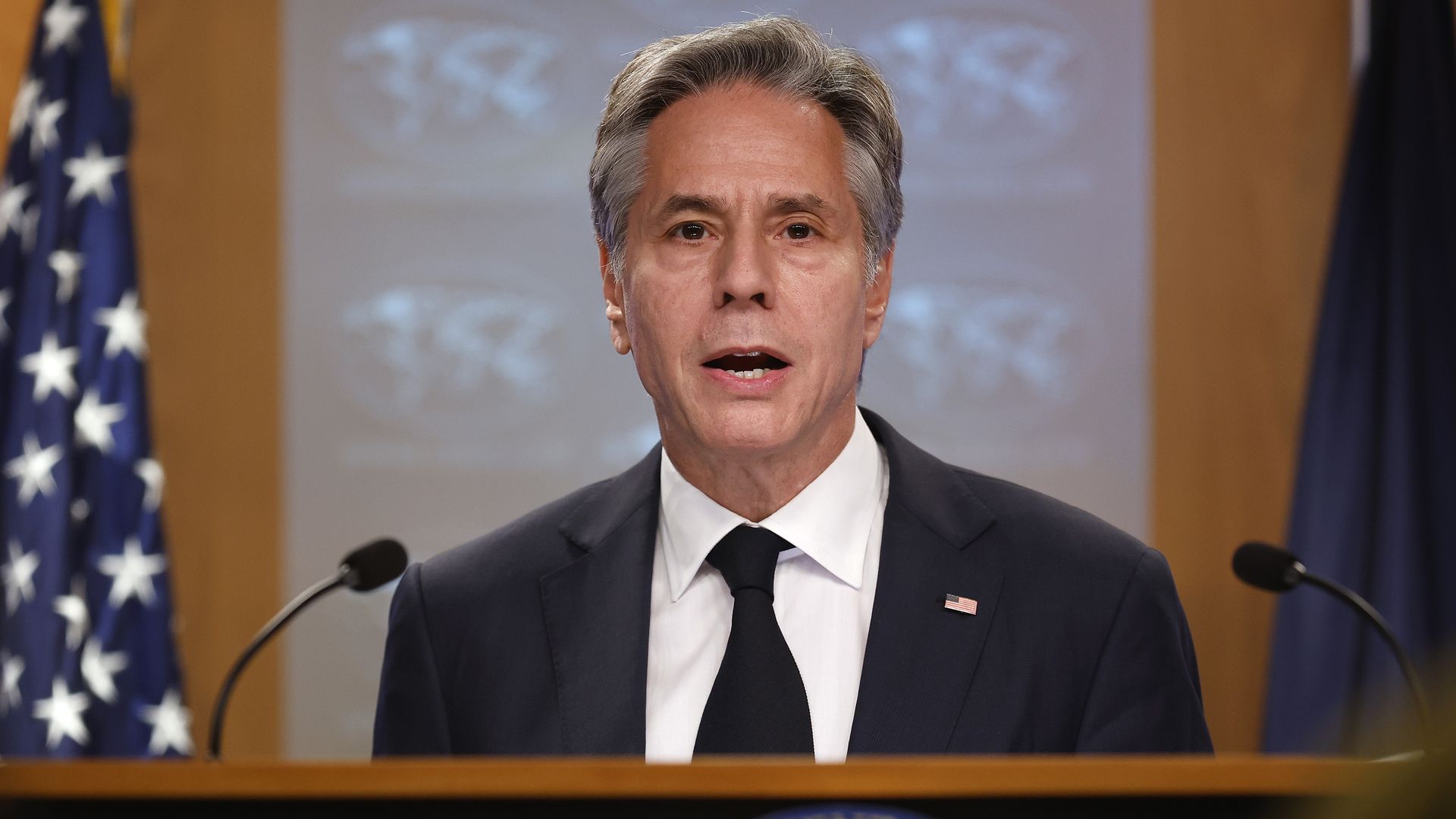 Ukraine's forces have retaken about 50% of its territory that Russia's invading military initially seized, U.S. Secretary of State Antony Blinken said Sunday.
Driving the news: "In terms of what Russia sought to achieve, what Putin sought to achieve, they've already failed, they've already lost," Blinken said during an interview broadcast Sunday on CNN.
"The objective was to erase Ukraine from the map, to eliminate its independence, it sovereignty, to subsume it into Russia.  That failed a long time ago.  Now Ukraine is in a battle to get back more of the land that Russia seized from it."
Yes, but: "These are still relatively early days of the counteroffensive. It is tough," Blinken said during his interview with CNN's Fareed Zakaria.
He noted the equipment, support and training Ukrainians had received from allied countries as they fight "for their future, for their country, for their freedom," but added "it will not play out over the next week or two; we're still looking, I think, at several months."
Zoom out: Ukrainian President Volodymyr Zelensky expressed frustration earlier this month that the country's counteroffensive was going slower than he'd like as he told CNN it could be more effective and quicker if it had received more Western military equipment.
Blinken told Zakaria that he believes Ukraine will receive F-16s, but it'd take "months" before they're operational if a decision were made to move forward on the fighter jets tomorrow due to factors including training and maintenance.
"The important focus is on making sure that when they do, they are properly trained, they're able to maintain the planes and use them in a smart way," he added.
Go deeper