GOP New Hampshire Gov. Sununu not running for re-election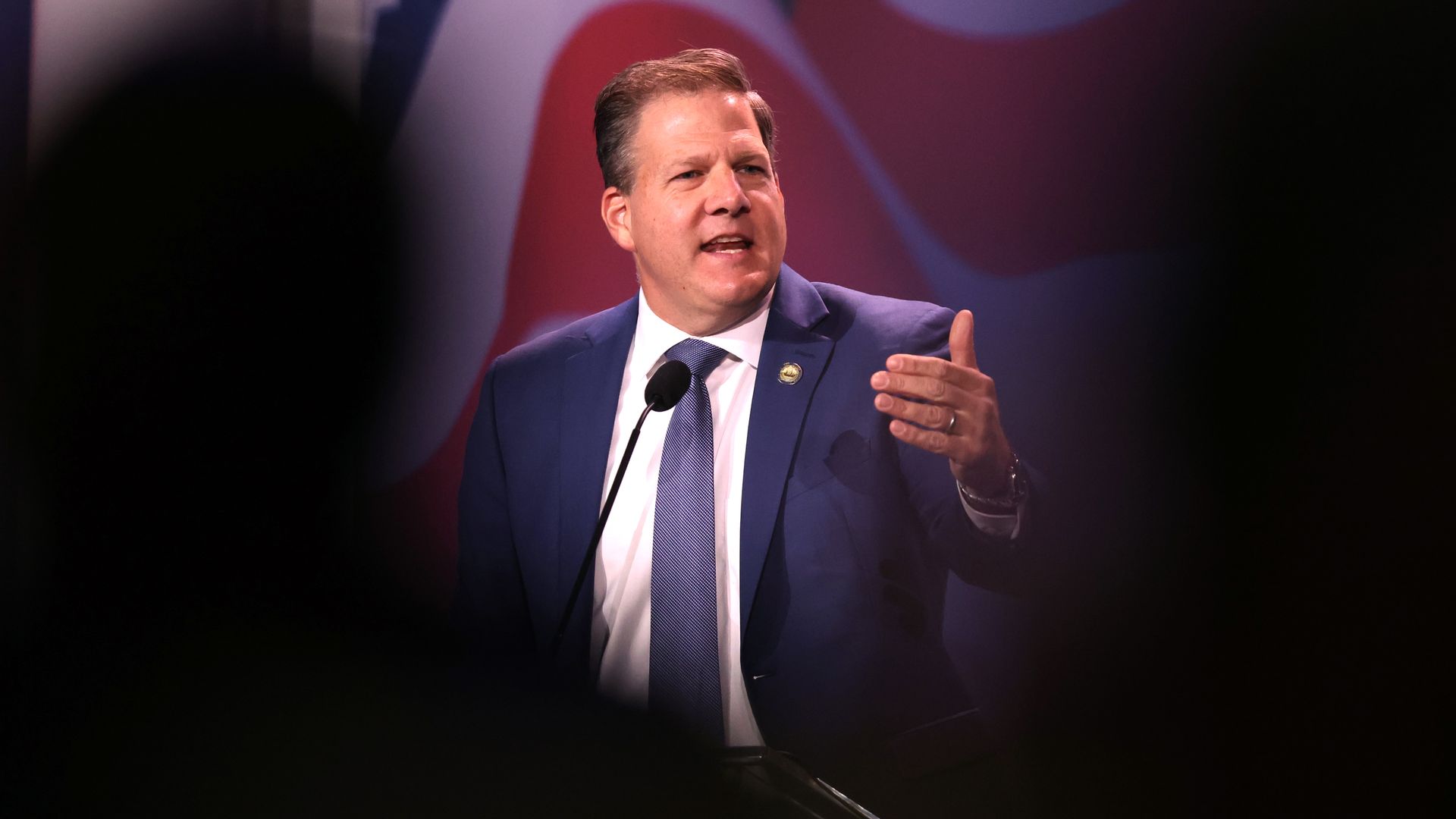 Chris Sununu, the Republican governor of New Hampshire, said Wednesday that he will not run for re-election in 2024.
Why it matters: Sununu, one of the strongest Trump critics in the GOP, said in June that he would not run for president in 2024.
"Public service should never be a career, and the time is right for another Republican to lead our great state," Sununu said.
The governor previously suggested that he was "not leaning towards" running for re-election.
He has talked about pivoting to the private sector for better pay, Politico reported.
Driving the news: Sununu, who has served four terms as governor, has 18 months left in his current term.
He wrote in a June Washington Post op-ed: "I believe I can have more influence on the future of the Republican Party and the 2024 nominating process not as a candidate but as the governor of the first-in-the-nation primary state."
In March, Sununu said he didn't think Trump would become the 2024 GOP presidential nominee.
Meanwhile, Trump, the leading GOP presidential candidate, has seen mounting legal troubles — and yet the overwhelming consensus has been that indictments will only help him secure the GOP nomination.
Zoom in: In his announcement on Twitter, Sununu listed off successes during his terms in unemployment rates, school choice, defending Second Amendment rights and tax cuts.
Go deeper: Sununu passes on 2024 to "have more credibility speaking out against Trump"
Editor's note: This story has been update with additional developments.
Go deeper