Former Giuliani associate urges Comer to "abandon" Biden investigation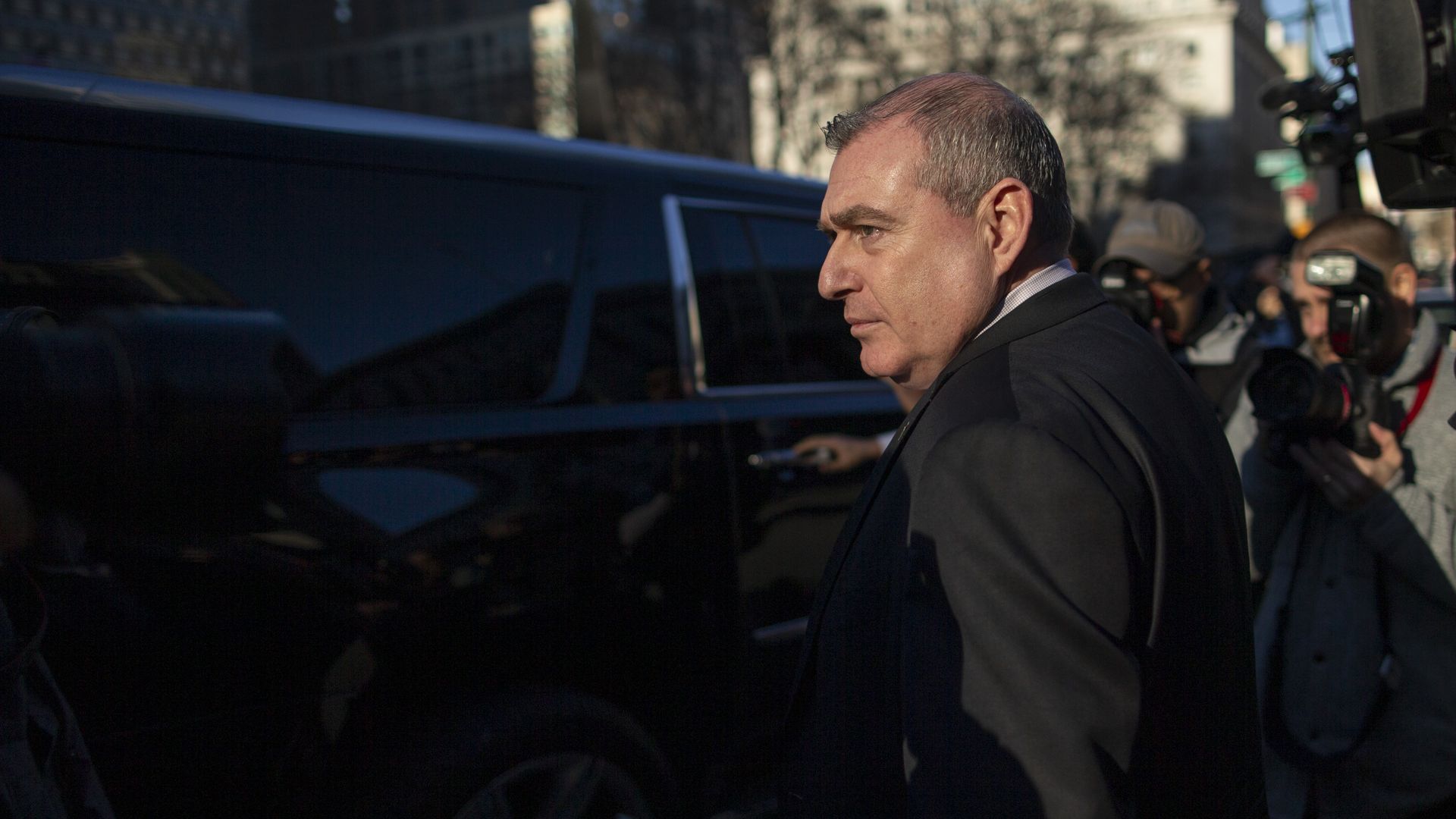 In another blow to House Oversight Chair James Comer's (R-Ky.) probe into the Bidens and Ukraine, former Rudy Giuliani associate Lev Parnas wrote a scorching letter claiming there is "simply no merit" for the investigation.
Why it matters: Parnas, a Ukrainian-American businessman, was a central figure in former President Trump's first impeachment investigation over efforts to pressure Ukraine into investigating the Bidens.
"With all due respect, Chairman Comer, the narrative you are seeking for this investigation has been proven false many times over, by a wide array of respected sources," Parnas wrote. "There is simply no merit to investigating this matter any further."
"Please abandon this effort to investigate the Bidens, which is nothing more than a wild goose chase," he added.
Parnas also offered to testify under oath in Congress on the issue.
Flashback: Parnas was sentenced to 20 months in prison for campaign finance crimes last year, and pleaded guilty to wire fraud charges.
What he's saying:"[T]here has never been any evidence that Hunter or Joe Biden committed any crimes related to Ukrainian politics," Parnas wrote in the letter.
Parnas laid out a detailed timeline of Giuliani's attempts to malign the Biden family with allegations of corruption related to Ukraine as well as his close involvement in those efforts.
He claimed to have been in the room with key players, communicating frequently with Giuliani and "often interpreting between the Ukrainian and English languages."
"The truth is that everyone, from Giuliani and the BLT Team to Devin Nunes and his colleagues, to the people at FOX News, knew that these allegations against the Bidens were false," Parnas wrote.
"There has never been any factual evidence, only conspiracy theories spread by people who knew exactly what they were doing."
The other side: A GOP spokesperson told Axios that Comer had not yet received the letter from Parnas.
"Bank records, the FBI's Biden Bribery Record, and IRS whistleblowers have nothing to do with Rudy Giuliani," Comer said in a statement. "It's past time for Democrats and their allies to stop covering for the Bidens and instead follow the facts," the spokesperson said.
Zoom out: This is not the first time Parnas has turned on Trump and Giuliani.
Go deeper