New Lev Parnas records detail Ukraine surveillance efforts, contact with Devin Nunes aide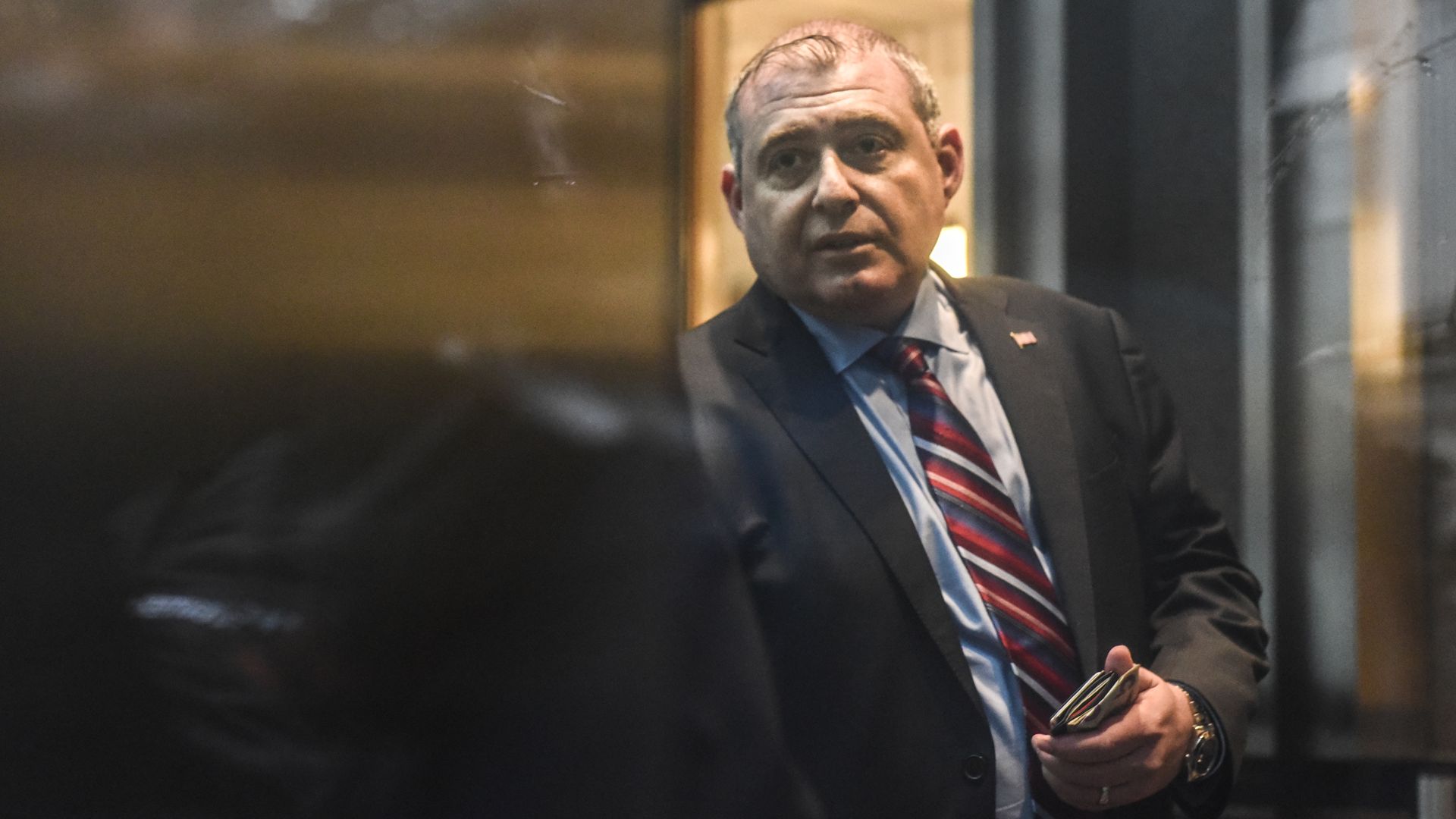 The House Intelligence Committee released materials Friday provided by Lev Parnas, who investigators say acted as a "direct channel" between President Trump's attorney Rudy Giuliani and individuals close to Ukrainian President Volodymyr Zelensky.
Driving the news: The new materials detail conversations between Parnas and one of House Intelligence Ranking Member Devin Nunes' aides and highlight surveillance efforts against Marie Yovanovitch, former U.S. ambassador to Ukraine. Nunes was one of the top investigators in Trump's impeachment probe.
Parnas did the following, according to documents he provided to the House committee:
Kept hand-written notes outlining the alleged pre-condition of a now-infamous July 25 phone call between President Trump and Zelensky: that Zelensky publicly announce an investigation into Joe Biden, Trump's political rival in the 2020 election.
Arranged interviews with Nunes aide Derek Harvey and Ukrainian officials, including Yuri Lutsenko, the country's prosecutor general.
Shared pictures and articles of Yovanovitch with GOP congressional candidate and Trump donor Robert Hyde, who texted back: "Can't believe Trum[p] hasn't fired this [b**ch]. I'll get right on that."
Received text messages from Hyde suggesting that the congressional candidate had Yovanovitch under physical surveillance in Kyiv. "They are willing to help if we/you would like a price," Hyde texted.
Appeared to receive screenshots of Hyde's conversation with a Belgian country-code number. "Nothing has changed she is still not moving they check today again. It's confirmed we have a person inside," the contact texted Hyde in a string, after sharing a picture of Yovanovitch and a tweet referencing her.
What's next: Democrats hope these materials will be submitted for the record during the Senate impeachment trial.
Between the lines, as reported earlier this week: Parnas is not an especially reliable narrator; he's been indicted on federal campaign-finance charges (and maintains his innocence).
This is all about credibility. Parnas has now gone public with numerous eye-popping documents. But is that reason enough for Americans to take him at his word? Will Ukrainian officials confirm Parnas claims that aren't supported by documentary evidence? Or will people have to decide for themselves whether or not to take them at face value? 
Go deeper: Lev Parnas: "Trump knew exactly what was going on" in Ukraine
Go deeper