Scoop: Ramaswamy's picks to push SCOTUS further right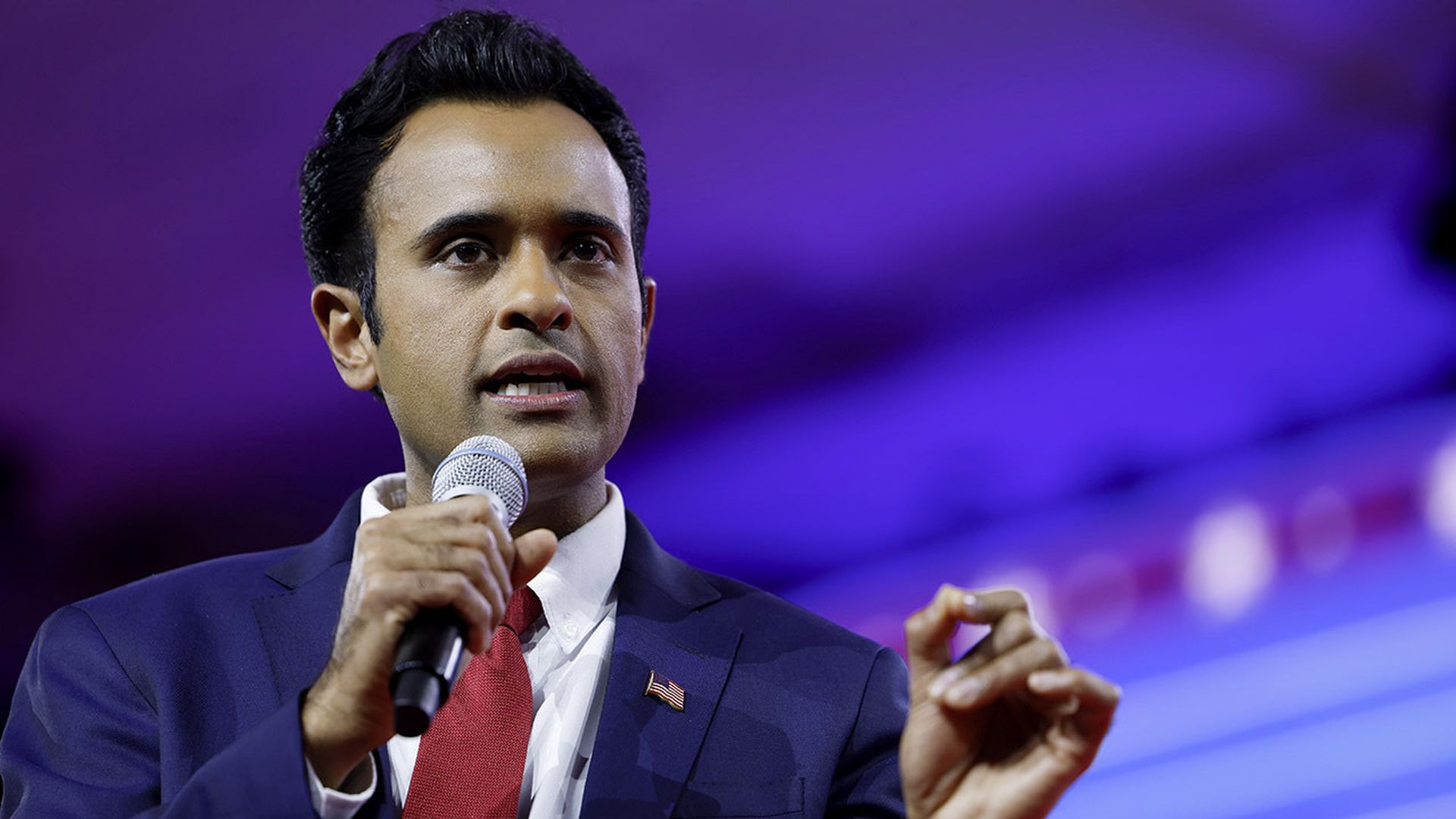 Entrepreneur Vivek Ramaswamy, now running as high as third in GOP presidential polls, says he'd consider nine potential nominees for the Supreme Court — including six conservative judges and Sens. Ted Cruz (R-Texas) and Mike Lee (R-Utah).
Why it matters: Ramaswamy remains a long shot to be the Republican nominee, but his list signals that as president he'd seek to bend the court further to the right — with judges who have backed conservative arguments on abortion, transgender rights, religion and COVID mandates.
Those are issues Ramaswamy, 37, has stressed in a campaign that often has been in line with the agenda of former President Trump, the GOP front-runner.
Ramaswamy's list includes several names that Trump previously has identified as Supreme Court contenders: Cruz, Lee, and U.S. Appeals Court Judges James Ho of Texas and Thomas Hardiman of Pennsylvania.
Ramaswamy's list includes just one woman: Appeals Court Judge Lisa Branch of Georgia.
Ramaswamy tells Axios he sought to identify conservatives who "recognize the unique threats to individual liberty that we face today but who also are originalist in their interpretation of the Constitution."
His picks are all associated with the conservative Federalist Society, and several have weighed in on cases involving some of the most divisive legal and political issues of the day. They include:
Go deeper