Medicare proposes broader coverage of PET scans for Alzheimer's patients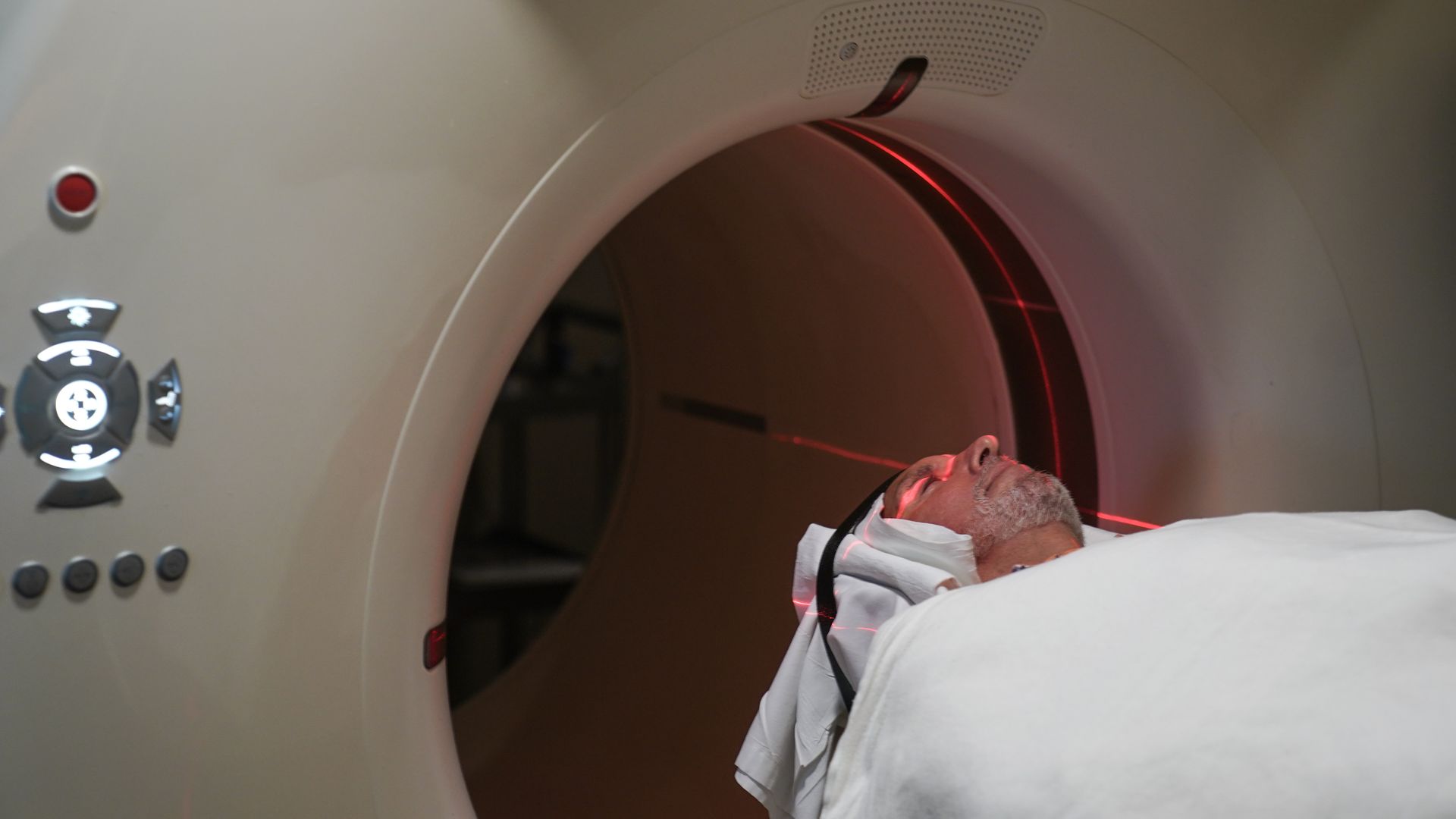 Medicare administrators on Monday proposed loosening rules that limit PET scans to measure a brain plaque in Alzheimer's patients that a promising class of drugs target.
Why it matters: The policy comes amid encouraging results for treatments like Eisai and Biogen's Leqembi, which aim to reduce the amount of amyloid plaques that are believed to contribute to the condition.
Alzheimer's patients can't determine on their own if these drugs are working. PET scans are not only needed to show amyloid reduction but also to determine whether a person is eligible to take these experimental treatments.
What they did: The Centers for Medicare and Medicaid Services proposed lifting a single-test limit on the scans and to leave it to Medicare contractors to make coverage decisions.
The move "will allow appropriate coverage of amyloid PET scans and will greatly reduce provider and patient burden from the existing requirements and test limitation," CMS said.
"PET scans are an important part of diagnosis and treatment of Alzheimer's disease, and this decision is an important part of CMS' mission to help improve the lives of Americans we serve," said CMS Administrator Chiquita Brooks-LaSure.
The big picture: The move is part of CMS' recent push to expand coverage of Alzheimer's treatments as typically-expensive drugs continue to be evaluated by the FDA.
Just a month before Leqembi was granted full approval by the FDA, CMS announced that it would change its policy on amyloid-targeting drugs to expand coverage.
Eli Lilly's new drug, donanemab, is currently awaiting FDA approval, and a decision is expected by the end of the year.
Yes, but: Punting coverage to contractors instead of making a definitive determination could cause confusion and may prompt CMS to revisit the decision, Cowen analyst Eric Assaraf wrote in a note.
Go deeper