Fight over gender-affirming care moves to HHS spending bill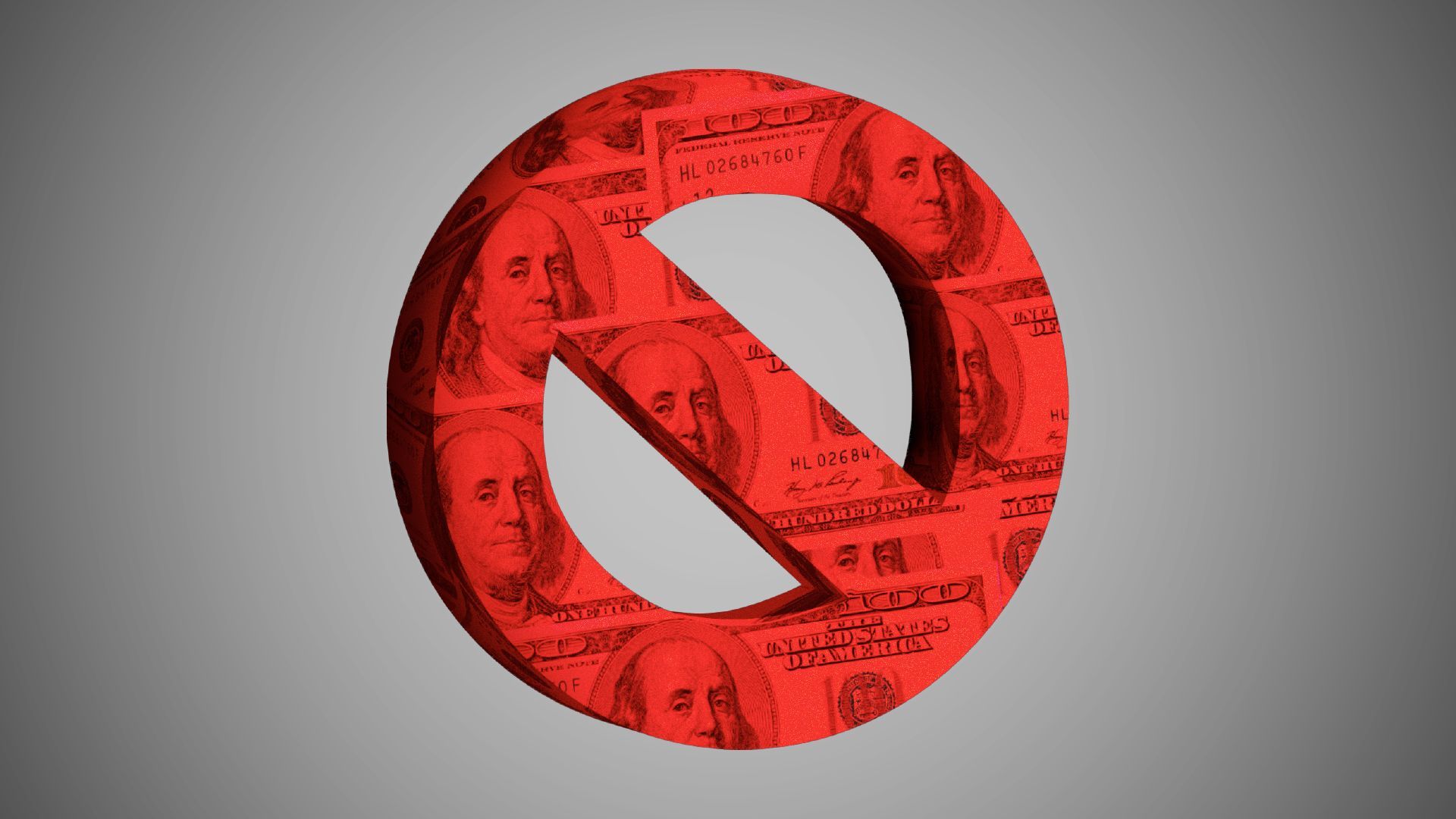 The congressional appropriations process is shaping up to be the next battleground over gender-affirming care.
Driving the news: Taxpayer funding of hormone therapies and gender-affirming surgeries would be barred under House Republicans' fiscal 2024 spending bill covering the federal health department, which is moving through Congress.
If the policy is retained, Medicare and TRICARE could not cover gender-affirming care, and states choosing to cover services through Medicaid could not use federal funds to do so.
Medicare currently covers gender affirming surgery on a case-by-case basis if it's considered medically necessary. TRICARE, the insurance for military personnel and their families, covers hormone therapy for gender dysphoria.
Zoom out: The proposed funding ban — which is tucked into the end of a 198-page spending bill — follows other efforts in the Republican-controlled House of Representatives to limit care for transgender individuals.
Between the lines: Adding a funding restriction into a federal spending bill can have long-lasting implications, as seen during the decades-long battles over issues like abortion and gun violence.
Lawmakers have blocked most federal funding for abortions since 1976 by attaching the Hyde Amendment to annual spending bills.
Funding for research into gun violence was held up for years because of another appropriations rider known as the Dickey amendment.
"This is really a make-or-break moment," said Gillian Branstetter, a communications strategist at the ACLU's Women's Rights Project and LGBTQ & HIV Project.
"Once these amendments go in, they're very difficult to get out," she added.
What they're saying: Rep. Robert Aderholt (R-Ala.), chair of the House Appropriations subcommittee that funds the Health and Human Services Department, said on Friday that the funding prohibition "protects religious freedom and values."
"I know there will be many disagreements in this room about the direction this bill is taking, both on spending proposals and policy matters," Aderholt said. "I hope those watching today will remember that ... we all want what is best for our country and for our people."
The details: The fiscal 2024 House Labor-HHS-Education spending bill would block federal funding of transgender care but wouldn't categorically ban the services, a House Republican aide clarified to Axios.
The policy also does not prevent taxpayer funds from being used for mental health counseling or other therapies associated with transitioning.
Yes, but: "If you're just resulting in talk therapy for somebody who does know they need gender-affirming medical care, you're treating the symptoms and not the cause," Branstatter said.
By the numbers: Gender-affirming care to date has consumed little in the way of public spending. Mississippi, for example, spent no more than $58,900.82 on claims associated with gender identity disorder or gender dysphoria over the last five years, Mississippi Today reported in April.
That's out of the state Medicaid department's $6 billion annual budget.
"The sky has not fallen" in states covering hormone therapies and even surgery through Medicaid, Branstetter said. "The budgets are not being run dry by trans people flocking to the gender clinic."
Reality check: Medical guidelines recommend hormone therapy as part of primary care for transgender and gender-diverse individuals, and suggest clinicians counsel patients on risks and benefits of surgical options.
Limiting access to care through funding restrictions "makes it impossible for trans people to achieve comfort in their bodies and their identities," said Meredithe McNamara, an assistant professor of pediatrics at Yale who cares for transgender patients.
Adults who stop being able to receive hormones after already starting a medical transition could face additional difficulties, like changes to sleep patterns, weight, cognition, appetite, and emotional well-being, McNamara said.
"In reality, what this is going to do is it's going to force people to consider alternative ways to access the hormones that they depend on. It's going to force them to consider unsafe sources or sources that haven't been vetted," she said.
What we're watching: Federal spending restrictions on gender-affirming care are unlikely to pass muster with the Democratic-controlled Senate or be signed into law by President Biden.
But the House provision could still be a flashpoint in negotiations on a final spending package.
"We will continue to work with the Senate on an appropriations bill that does not contain this kind of discriminatory policy," the Endocrine Society, a trade organization for doctors who work on hormone-related care, said in a statement to Axios.
Go deeper