Pediatric training funds ensnared in trans care debate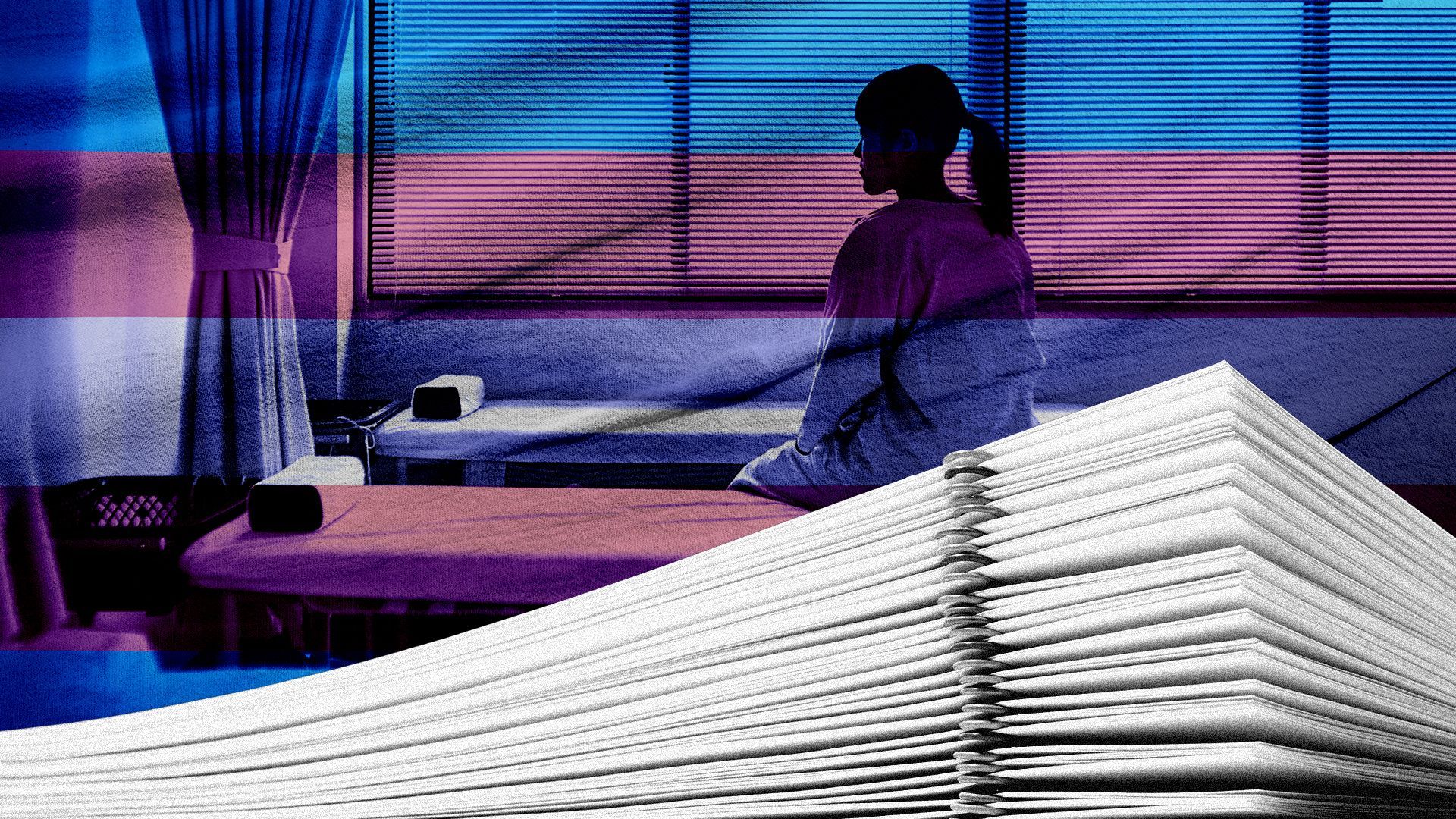 Federal funding to train new pediatricians — a bipartisan cause since the 1990s — is getting tangled up in the highly charged debate over gender-affirming care.
Why it matters: Children's hospitals across the country could lose access to hundreds of millions of dollars for training new doctors if they provide gender-affirming care, under a bill introduced this month by Republicans in the U.S. Congress.
Catch up quick: The flashpoint is the Children's Hospital Graduate Medical Education program, which funds medical residents and fellows studying pediatrics and is up for routine reauthorization in September.
Congress has renewed the program five times since its creation in 1999 with little or no partisan rancor.
The funding supported more than 15,000 pediatric residents and fellows in 2022, according to the Children's Hospital Association. Congress gave the program $385 million in fiscal 2023.
This year, House Republicans produced a reauthorization bill that would prevent children's hospitals from receiving the funding if they've provided gender-affirming hormone therapies or surgical care to minors in the past year.
The bill would allow hospitals to continue mental and behavioral care for children with gender dysphoria.
House Democrats have introduced a rival measure that would extend pediatric residency funding for five years without the restrictions.
Zoom out: The GOP reauthorization push coincides with other efforts to attach conservative priorities to key legislation, now that Republicans control the House.
What they're saying: "My intention is to make this the new Hyde amendment," said Rep. Dan Crenshaw (R-Texas), the bill's lead sponsor, referring to the ban on federal funding for most abortions that's been attached to annual spending bills.
"I understand that the other side of the argument here believes they are on the side of compassion," Crenshaw said during a recent House committee hearing on his bill. "It is just as true that I believe we are on the side of compassion."
Crenshaw pointed to systemic reviews from 2018 and 2021 that called into question some benefits of gender-affirming hormone therapy. He didn't mention that both reviews do say studies show improved psychological functioning associated with gender-affirming medication.
Furthermore, "[n]o studies showed that hormone therapy harms mental health or quality of life among transgender people," reads the 2021 study, published in the Journal of the Endocrine Society.
A Crenshaw aide said the congressman is concerned with physical harm, not just psychological, and noted there's still a lack of long-term evidence on the treatments.
Reality check: Research does show that gender-affirming medication significantly lowers depression and suicidality among kids, and major medical associations recommend it.
Some of the effects of hormone therapy are reversible, depending on the stage of treatment. Gender-affirming surgeries are typically reserved for adults. Parental consent is usually required for services for minors in most states.
"This is life saving treatment," said Eli Erlick, an activist and Ph.D student at the University of California, Santa Cruz who received gender-affirming care at a children's hospital.
The Children's Hospital Association opposes Crenshaw's legislation. The group urged Congress to pass a clean, five-year reauthorization of the funding in a statement earlier this month.
"The purpose of the program is to train doctors. How those physicians provide care is dependent on the scope of state law and what is supported by medical evidence in consultation with consenting families," CHA's statement said.
Democrats clapped back, too. "By attacking providers and their training, Republicans are trying to dismantle medical education, research and care for all children and adolescents," Rep. Frank Pallone (D-N.J.) said during the committee hearing.
Between the lines: "If pediatric residency funding were harmed or limited in this country, everybody would know it almost instantly," said Meredithe McNamara, an assistant professor of pediatrics at the Yale School of Medicine.
"You would go into a children's hospital and there would be nobody to take care of a sick kid," she said.
Our thought bubble: Any bill that includes a gender-affirming care ban is unlikely to pass the Democrat-controlled Senate, and Sen. Bob Casey (D-Pa.), who's led reauthorization legislation in the past, said he wants to keep the bill bipartisan.
But the debate is far from over.
Lawmakers will eventually have to come to an agreement or let the program's authority lapse. And Crenshaw doesn't seem to be backing down.
"This is the hill we're going to die on," he said during the committee hearing.
Go deeper