Julie Su and the summer of strikes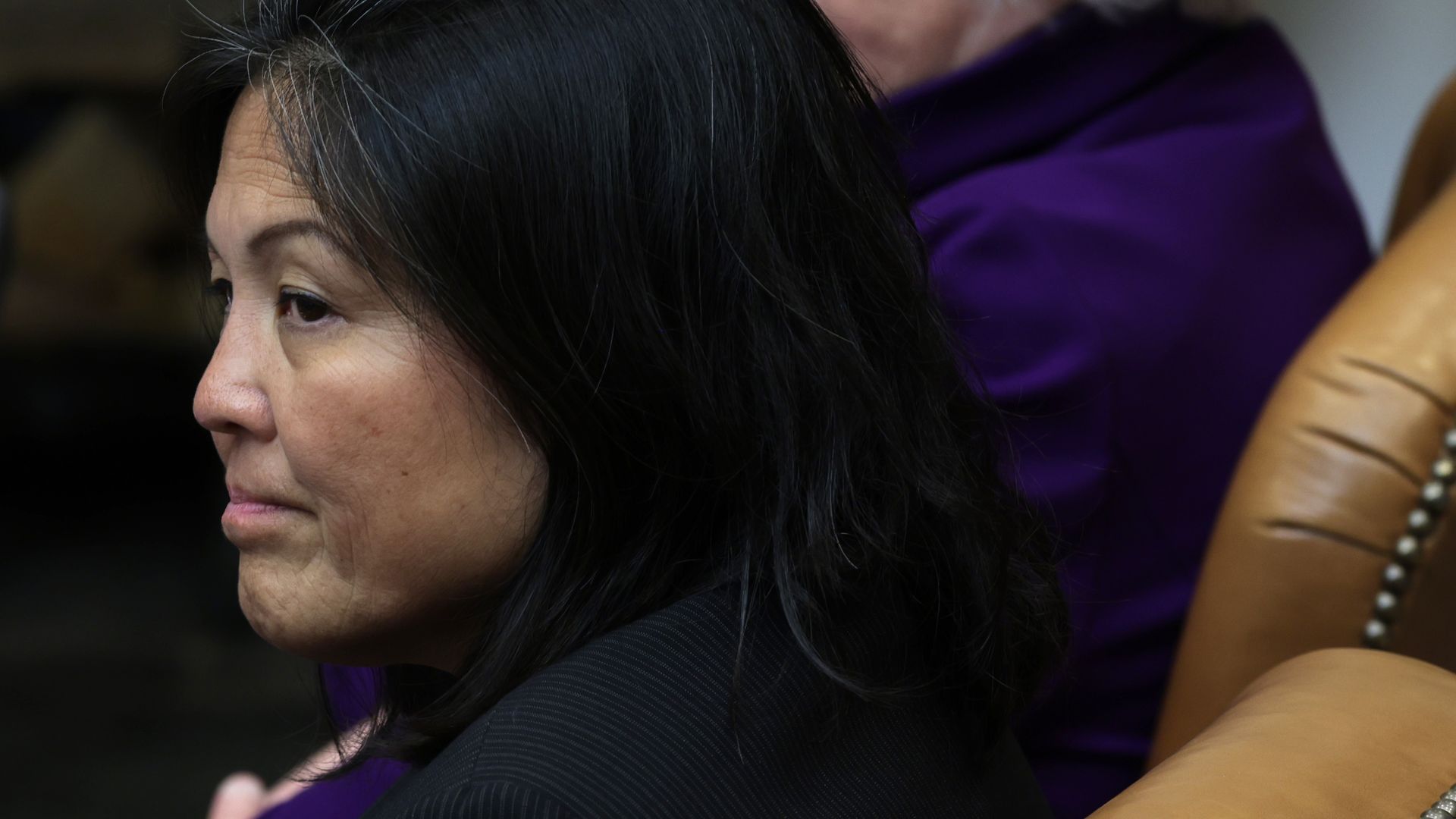 The White House needs acting Labor Secretary Julie Su to stick around this summer, as labor strife across the country continues to intensify.
Why it matters: Su was instrumental in averting a West Coast port worker strike in June — both labor and business groups gave her accolades — and will likely play a key role in the coming season of high-stakes union negotiations.
She's already in touch with both UPS and the Teamsters union, which are on the precipice of what could be an economically devastating strike as soon as August.
A White House official said Su remains "indispensable to the administration's outreach to labor."
Catchup quick: It's unlikely that Su, who was labor secretary in California under Gov. Gavin Newsom, has the votes to win Senate confirmation as labor secretary, but the administration is planning to have her serve as acting secretary indefinitely, Axios's Hans Nichols reported.
State of play: The collapse of negotiations between UPS and the Teamsters union is just one of a host of labor issues hovering over the U.S. this summer.
SAG-AFTRA, the union that represents Hollywood actors, is on strike for the first time since 1980, joining Hollywood writers who were already on the picket line.
The United Auto Workers union is about to start negotiations with the Big Three automakers, as its current contract expires in September.
Su is monitoring both the actors' and writers' strikes, and plans on working on UAW negotiations, as well, according to a Department of Labor spokesperson.
Yes, but: The White House doesn't play an active role in bargaining — it's not acting as a mediator or sitting at the table in negotiations. That was unique to the rail labor talks last year, because of a special federal law.
The administration will likely be playing a less drastic role in the summer's strife, especially in Biden's pro-labor White House.
Driving the news: Sen. Joe Manchin (D-W.Va) said Thursday he couldn't support Su's nomination because her "progressive background" would prevent her from forging "compromises acceptable to both parties."
The International Franchise Association has been a vocal opponent; the U.S. Chamber of Commerce hasn't taken a position.
Between the lines: Su's opponents believe she's too pro-labor. That's, of course, what her supporters — unions like SEIU and pro-worker groups — like about her.
"The reason they don't want her to be the labor secretary is because she is such a fierce and zealous advocate for workers," said Judy Conti, government affairs director at the National Employment Law Project, an advocacy group.
What's next: The White House appears to be sticking with Su no matter what. She will be appearing at an event with Jill Biden in Pittsburgh next week.
Go deeper