How the biggest fast-food chains botched National Fry Day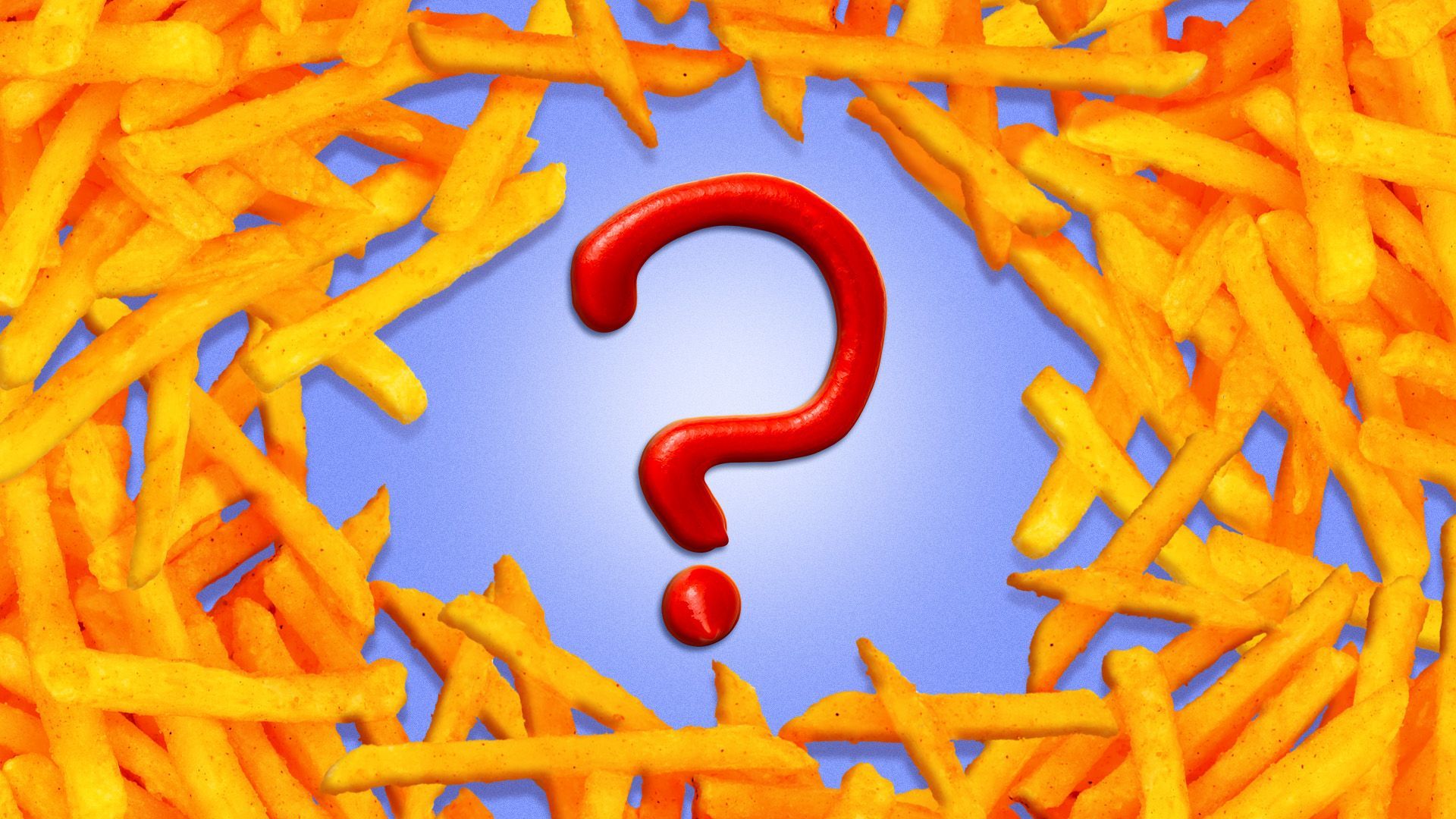 There's a calendar conflict over when National French Fry Day is this year, and the food fight means an extra day of greasy freebies and discounts.
The big picture: The made-up food holiday is being marked with deals both Thursday and Friday after not all restaurants got the memo about Fry Day's move to the second Friday in July from its regular date of July 13.
Last year, the National Day Calendar, which curates national days and months, agreed to permanently change Fry Day so it would always fall on a Friday at the request of fast-food chains Checkers and Rally's.
Yes, but: The move hasn't been recognized by all, and even the 2023 printed National Day Calendar, which was printed before the change was approved, lists July 13 as the potato holiday, Marlo Anderson, the calendar's founder, told Axios.
"This first year it will be confusing," Anderson said, adding the calendar reached out to competitor calendars and restaurants about the change.
"We will have two French Fry Days — Thursday and Friday," he said. "There's a bright side."
Free fries and deals for Fry Day 2023
When French Fry Day is celebrated varies by the business with some designating Fry Day as Thursday and the rest as Friday.
McDonald's, Smashburger and UberEats are among the businesses celebrating the holiday Thursday with specials.
Wendy's, Del Taco and Fatburger's promotions include both holiday dates and continue through Sunday.
Checkers and Rally's deal starts Friday and ends Sunday.
Meanwhile, other chains have ongoing free fry promotions in their apps. Burger King offers its Royal Perks loyalty members free fries once per week with a purchase through its program.
McDonald's also offers a weekly fry deal on Fridays through its rewards program.
What they're saying: "When it comes to what is considered the "real" holiday moving forward, who wouldn't want Fry Day on a Friday!?" Taylor Fischer, Fatburger vice president of marketing, said in a statement to Axios.
"There's simply no other day of the week that is as natural of a fit for a special day that honors fries (and fry lovers) everywhere," Patrick Noone, Checkers and Rally's vice president of marketing, said.
More from Axios:
Go deeper