The world where Microsoft owns Activision comes into view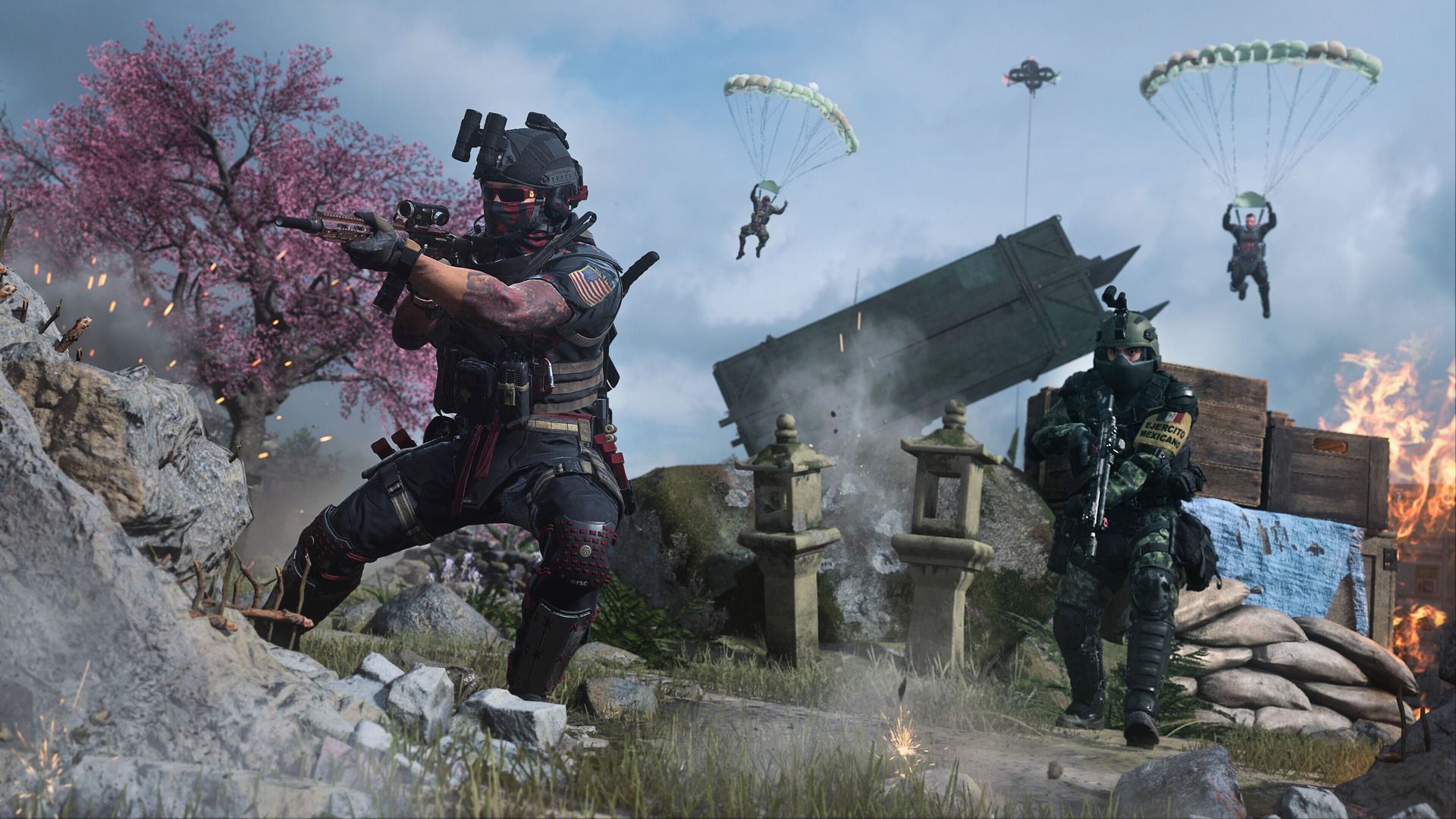 Microsoft's $69 billion bid for Activision hasn't closed yet, but it has already changed the tech giant — and stands to significantly alter the overall video game industry.
Driving the news: The deal is nearer to closing than ever thanks to a federal judge's ruling Tuesday denying the Federal Trade Commission's request for a preliminary injunction.
Microsoft made its offer to buy the gaming giant in January 2022 and has issued a host of pledges to get the deal secured.
Here's what's already changed: Microsoft got its first official union.
In June 2022, after U.S. senators expressed concern about the Activision merger's potential impact on workers, Microsoft pledged not to oppose unionization efforts at the company.
By January 2023, 300 game testers at Microsoft-owned ZeniMax voted to unionize, and Microsoft recognized them, making them the first union in the company's 48-year history.
The pledge flipped the stance of the Communications Workers of America towards the deal. The union, which has been organizing workers across the game industry, went from opposing to supporting it.
Here's what Microsoft has promised to change: Activision Blizzard games will be made available everywhere, including the cloud.
As regulators around the world spent the last year questioning whether the deal would restrict Activision Blizzard's games (Call of Duty, World of Warcraft, Candy Crush, and more) from key platforms and markets, Microsoft scrambled to make promises to the contrary.
The results, if the deal closes, include a 10-year deal to bring Call of Duty to Nintendo platforms for the first time since 2013. The popular series has only run on PC, PlayStation and Xbox for the past decade.
To win approval with European regulators, Microsoft agreed to license Activision Blizzard games to any competing cloud service providers — a boost for the lightly-adopted option of playing games via remote servers, without the need of a console or PC.
Microsoft's EU pledge would allow all European gamers who own an Activision Blizzard game to play it on Microsoft's or competing cloud services. Microsoft president Brad Smith said the option would apply globally, but further details haven't emerged. (Microsoft separately inked a deal to bring Activision games including Call of Duty to Nvidia's GeForce Now cloud service.)
Here's what will happen no matter what, if the deal closes: Microsoft will become one of the largest employers of game developers in the world, as it potentially absorbs 15,000+ workers, post-merger layoffs notwithstanding, across Activision, Blizzard and the mobile giant King.
Activision Blizzard stockholders will also see a financial boost, with Microsoft offering $95 per share, after the company was trading around $65 before the bid.
Benefiting significantly will be Activision Blizzard CEO Bobby Kotick, who owns 4.3 million shares and whose 2.2 million stock options, tied to an exercise price of as little as $47 per share, will gain $98.8 million in value.
Here's what's expected to happen after a deal closes: Microsoft will bring a lot of Activision Blizzard's library to its monthly Game Pass subscription service, adding the likes of Call of Duty and Diablo to the bundle.
It's less clear whether Microsoft would risk foregoing Call of Duty's massive launch-day retail sales by putting it in Game Pass on day one, as it does with its existing Xbox first-party games.
What's next: The court will allow the deal to close as soon as Saturday, July 15, ahead of the offer's expiration at the end of Tuesday, July 18.
Unless the parties negotiate an extension, Microsoft would have to pay Activision a $3 billion breakup fee past that point.
A roadblock by U.K. regulators may also soon be removed, as Microsoft agreed to suspend its appeal of that country's regulatory block of the deal after both sides said they would try to negotiate an acceptable compromise.
The FTC has a brief window to appeal before the closing of the deal, but has not said it would do so, noting on Tuesday only that it will announce its next step in coming days.
Sign up for the Axios Gaming newsletter here.
Go deeper