Axios Gaming
May 08, 2023
Happy Monday.
Heads up if you're a PS5 owner: The PlayStation Plus Collection, which launched with the console and offers downloads to PS4 greats like Bloodborne and Batman Arkham Knight at no added cost, will be delisted after Tuesday. Grab those games soon.
Today's edition: 1,381 words, a 5-minute read.
1 big thing: Third place, confirmed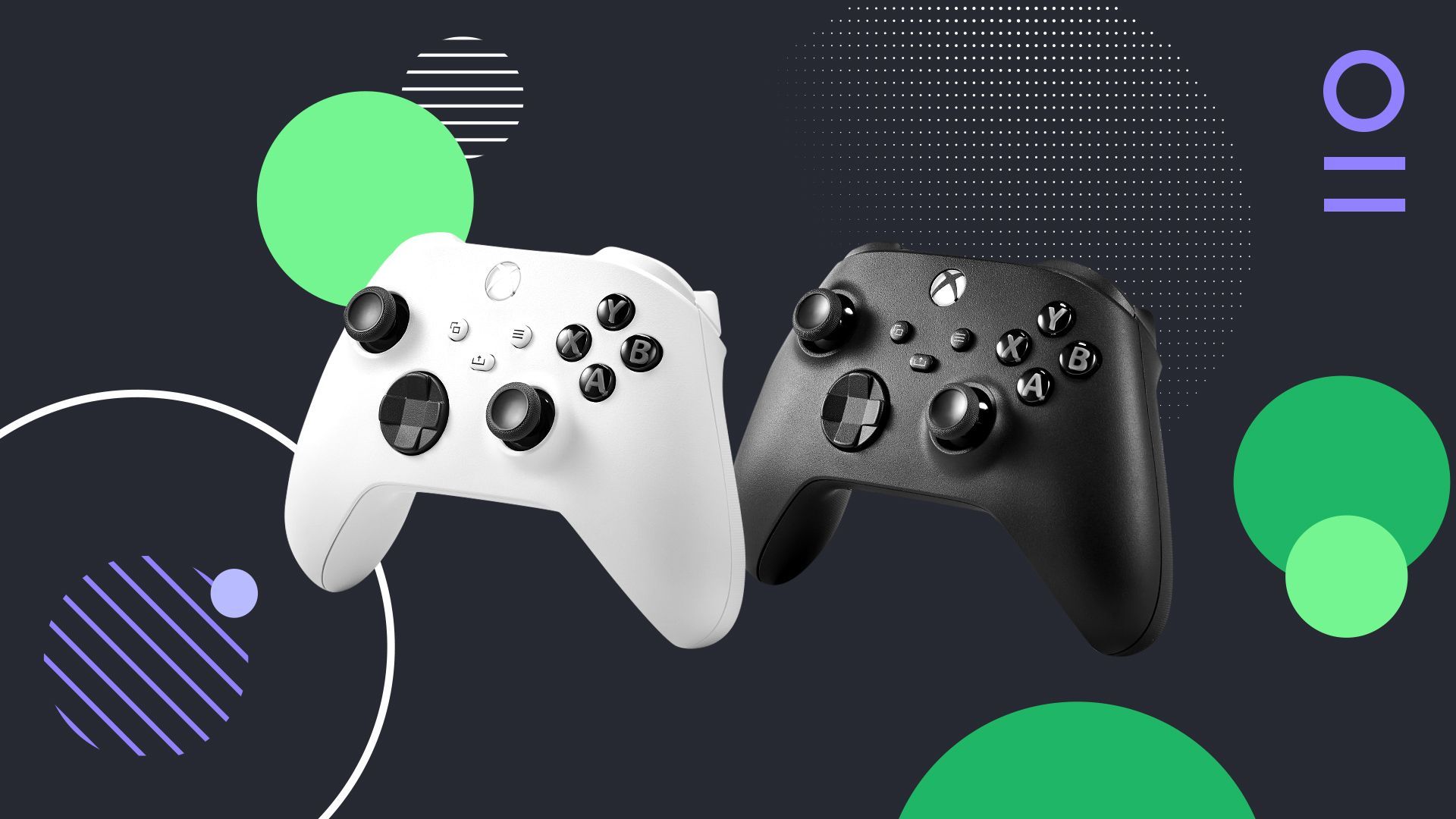 The Xbox will not outsell Sony's PlayStation or Nintendo's Switch this console generation, according to Microsoft's head of gaming Phil Spencer.
Why it matters: Some of the most dour assessments of Microsoft's video game strategy of late have come from Microsoft itself.
Microsoft isn't giving up on consoles or games but rather is attempting to reframe the narrative in an unusually blunt way, reminiscent of a successful Nintendo pivot nearly two decades ago.
What they're saying: "We're not in the business of out-consoling Sony or out-consoling Nintendo," Spencer said during an interview with Kinda Funny's Xcast last week.
Xbox is in third place against two "strong" contenders and even upping the quality of games from Microsoft's many game studios won't change that, he said.
"It's just not true that, if we go off and build great games, all of a sudden you're going to see console share shift in some dramatic way," he said.
The main challenge, according to Spencer, is that the past decade locked in consumers' loyalty through the introduction of digital game libraries tethered to one console brand or another.
When one set of consoles transitions to those of the next generation, gamers are less likely to switch brands.
Be smart: It's true that Xbox is in third place among consoles, but it is also in Microsoft's interest to ensure people see Sony as a market leader whose dominance is compelling Microsoft to innovate to compete.
Microsoft has spent the last year trying to convince skeptical regulators in the U.K. and U.S. that Sony would not truly be threatened if Microsoft were allowed to buy Activision Blizzard for $69 billion. In October, Microsoft told U.K. regulators straight up that "Sony has more exclusive games than Microsoft, many of which are better quality."
Microsoft has also accused Sony of making third-party deals that block games from appearing on Xbox, which Spencer alluded to in the Kinda Funny interview with a reference to unspecified competitor(s) having a "discrete focus on doing deals and other things that make being Xbox hard for us."
Between the lines: Spencer saying Microsoft has a "different vision" isn't far removed from Nintendo's talk in the late 2000s of competing in less bloodied "blue oceans."
The Mario-maker had dramatically trailed PlayStation for two console generations before giving up on the console horsepower race in 2006 and launching the relatively weak, motion-controlled Wii.
The approachable Wii was a massive, industry-transforming hit, attracting people who normally would have never bought a console.
Microsoft in recent years has espoused a barrier-breaking approach, launching its marquee games on PC and console at the same time, bundling them into an optional, monthly paid Game Pass subscription and making many of the games in that plan playable on phones, TVs and tablets via cloud technology.
The bottom line: "I'm just going to say there's not a win for Xbox in staying in the wake of somebody else," Spencer told Kinda Funny.
2. Kotick's Microsoft windfall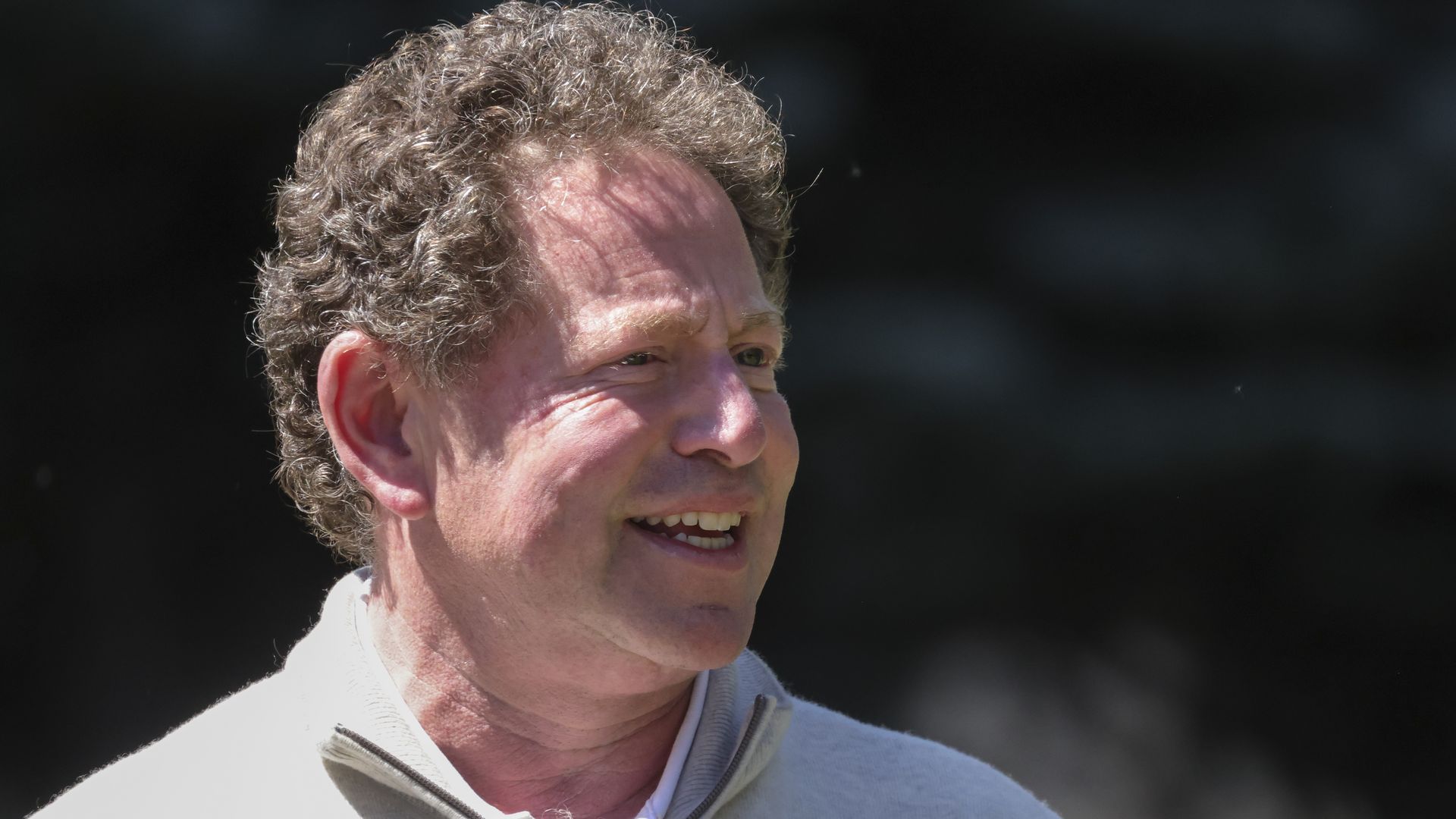 Activision CEO Bobby Kotick took a $62,500 salary and no bonus in 2022 but stands to receive a windfall in stock should the company's attempted sale to Microsoft clear regulatory hurdles.
That's according to Activision Blizzard's latest annual proxy filing to investors that details, among other things, the top executive's pay.
Key stat: Kotick owns nearly 4.3 million shares in the company, with the right to acquire 2.2 million more through stock options.
The company's stock currently trades at around $76, and Microsoft has offered to buy all shares at $95, a $20 premium.
If the deal happens: Kotick's 4.3 million shares would gain $86 million in value. His stock options, which are tied to exercise prices of as little as $47 per share, would gain $98.8 million.
Be smart: In late 2021, Kotick took a pay cut and opted out of bonuses in late 2021, amid lawsuits against the company over sexual misconduct and gender discrimination.
His pay could be restored if members of the board say the company has sufficiently reformed.
3. More Activision updates
Activision says its Call of Duty Endowment charitable group found full-time jobs for nearly 16,000 U.S. veterans in 2022.
Activision Blizzard said in 2021 that more than 3% of its own U.S. workforce were veterans, the most recent year for which it has announced that breakdown.
Union hardball: The company advised shareholders to vote against a proposal by the AFL-CIO for the company to pledge support for "the international human rights of freedom of association and collective bargaining."
Activision's board said it respects workers' rights to vote on whether to unionize but said the AFL-CIO plan was "unnecessary."
It also blamed the Communication Workers of America for a slowdown in collective bargaining negotiations over a contract for quality assurance workers at Raven Software, though talks have resumed. Activision says the parties have tentatively agreed on at least one issue (post-game credits).
4. Need to know
🧙‍♀️ Hogwarts Legacy has generated more than $1 billion in sales (more than 15 million copies) since its February launch, according to publisher Warner Bros. It's the hottest console or PC release of the year.
📺 "The Last of Us" on HBO has drawn "nearly 32 million cross-platform viewers" per episode in the U.S., making it one of the channel's biggest hits, according to Warner Bros. Discovery.
🤔 The International Olympic Committee's esports event in June will now include Fortnite. "A specially designed Fortnite Creative Island made to reflect sport shooting competition will put the target aiming accuracy of sharp shooters to the test," according to the IOC.
🏆 Wii Sports, The Last of Us, Barbie Fashion Designer and Computer Space are the 2023 inductees to the World Video Game Hall of Fame at the Strong National Museum of Play in New York.
☹️ Sony is closing PixelOpus, one of its smaller PlayStation development studios, which released Concrete Genie in 2019. The studio had largely been staffed by younger developers, many of them fresh graduates from game design programs.
😲 Nintendo has begun issuing DMCA takedown notices to GitHub regarding software called Lockpick, that is used to run emulated Switch games on other devices, GBATemp reports. According to the purported notice, Nintendo says the tool facilitates piracy,
💰 Bungie has won yet another lawsuit against video game cheat makers, this time a $6.7 million default judgement against Kunal Bansal, who, according to court filings, is believed to be based in India but never responded to the 2021 lawsuit.
5. Like SimCity, but with lessons learned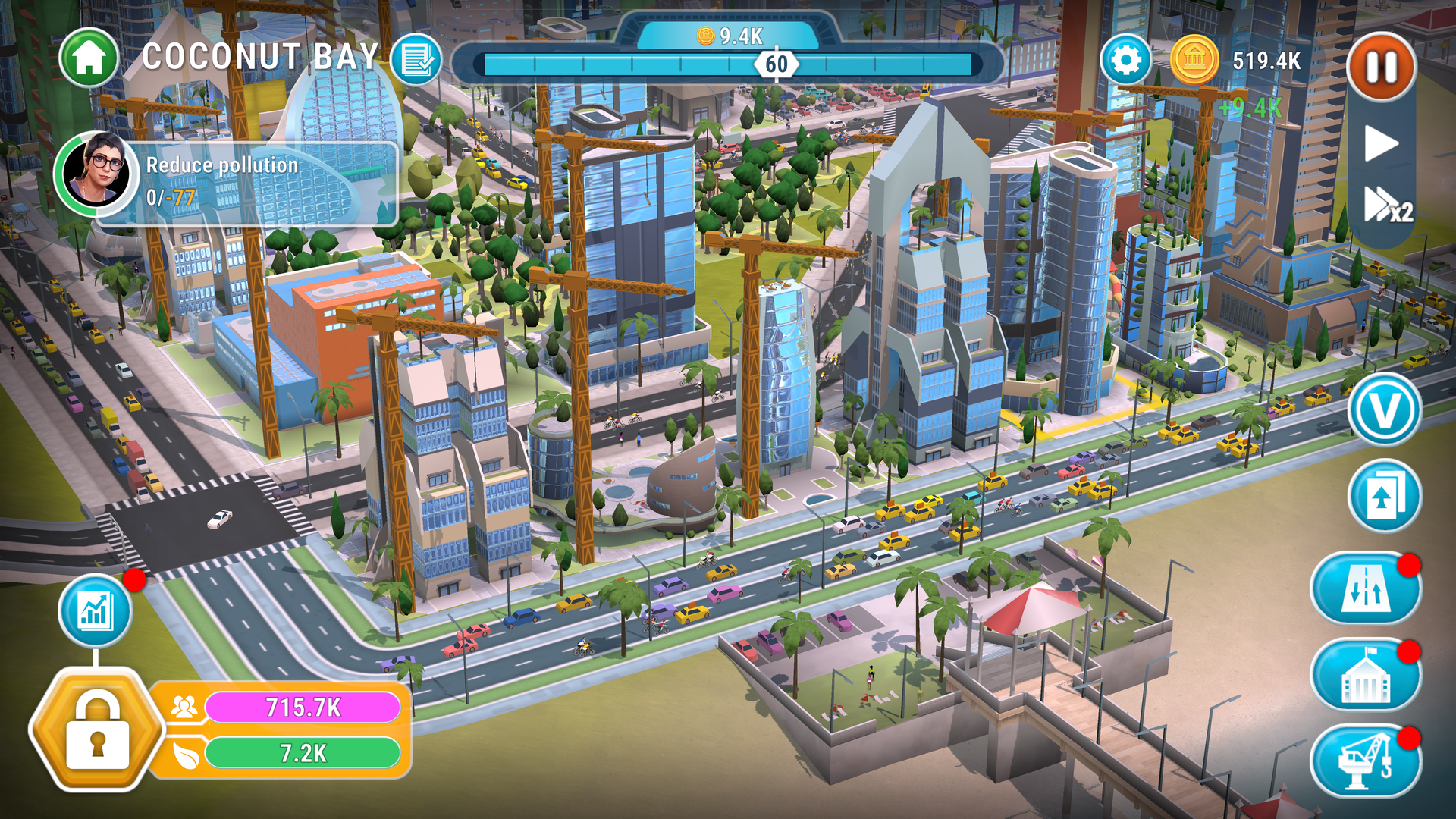 The new Apple Arcade exclusive Cityscapes: Sim Builder was developed after some of its top creators took an understandable break from creating city-making games many years ago.
Driving the news: The project was led by veterans from SimCity studio Maxis. They worked on multiple games in the series, including 2013's SimCity, which looked terrific but had a complex AI system and a notoriously poor launch.
That 2013 game required an online connection even when played solo, an unpopular mandate that left the game nearly unplayable for days after it launched, due to problems connecting to EA's servers.
What they're saying: "I'm still very proud of that game," SimCity (2013)'s executive producer Kip Katsarelis tells Axios. "It was a beautiful game."
Katsarelis is now chief content officer at Magic Fuel Games, where he and other SimCity veterans worked with a team of more than 20 developers to create Cityscapes.
Magic Fuel developed action games and a cooking game before the team decided to make a city-builder again. "It was like, 'We're simulation guys, let's make these types of games.'"
He refers to his time on SimCity (2013) as "bittersweet" and casts it as "a long time ago."
The new game mixes SimCity staples such as road placement, commercial/industrial/residential zones and careful management of the power grid with an expansion of the 2013 game's nod to environmental consciousness.
Cityscapes players are challenged to increase population while also raising their city's sustainability score. Factors include: pollution, walkability and the benefits of preserving some green space.
Katsarelis says his team learned from the 2013 game by making a more streamlined simulation that's designed to be easy for players to understand.
And, yes, he confirmed: "It plays offline."
🎁 Like the newsletter? Refer Axios Gaming to your friends to spread the word and get free stuff in the process. Follow the link here to begin.
🐦 Find Stephen on Twitter: @stephentotilo.
Thank you to Peter Allen Clark for editing and Kathie Bozanich for copy editing this newsletter.
My 6-year-old son, describing Fortnite to me, from what he's heard: "It's kind of like Zelda."