Microsoft touts a gaming strategy that goes far beyond Xbox consoles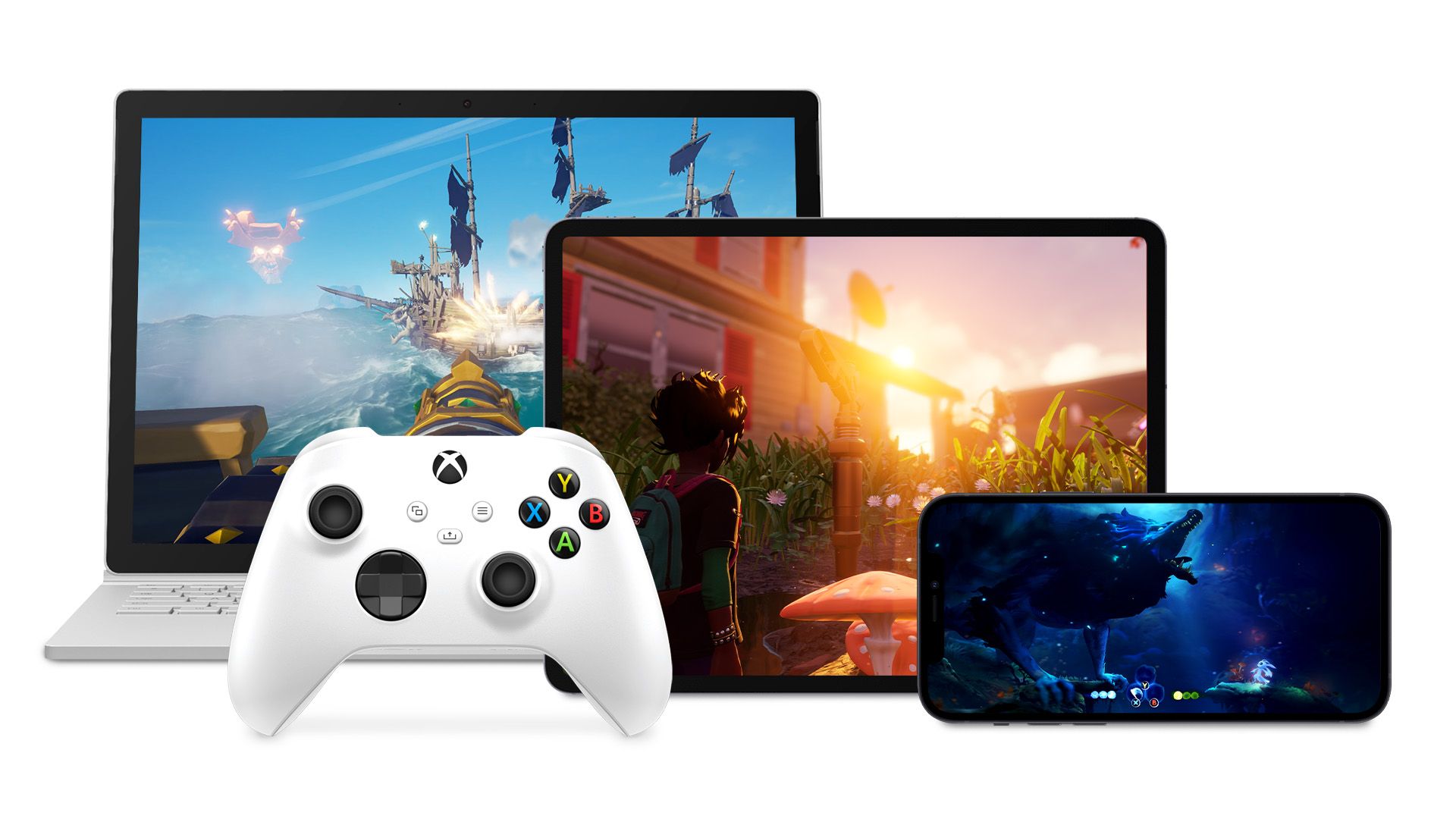 Microsoft will offer access to Xbox games across an increasingly broad range of devices, including smart TVs and iPhones, company executives said this week during press briefings about its gaming business.
The big picture: Long a major player in the console market with Xbox, Microsoft is drifting away from a dependency on physical hardware, arguing that its path to success is about streaming.
"Through the cloud, we will be able to deliver a robust gaming experience to anyone connected to the Internet, even on the least powerful, least expensive devices, even on devices they already own," Xbox boss Phil Spencer said in pre-recorded remarks offered ahead of the company's big E3 gaming showcase this Sunday.
The goal, company executives say, is to reach beyond the 200 million or so households worldwide who might buy a console — to the billions of people who could or would play on other devices.
Xbox games like "Halo" and "Sea of Thieves" are still played mainly on Xboxes, but in recent years Microsoft has aggressively developed the server architecture to allow many of those games to be streamed to Android phone users, who can use touch controls or an attached controller to play.
Microsoft now says a beta version of that service that streams games through a web browser will go into wide release "in the next few weeks."
That browser offering will allow Xbox streaming to work on PCs and — circumventing Apple app restrictions that infuriated Microsoft — on iPhones and iPads.
Microsoft also plans to bring the "Xbox experience" to smart TVs and even offline monitors through some sort of streaming device, the company said.
Microsoft isn't abandoning consoles. In pre-recorded remarks, an Xbox executive referred to consoles as their "flagship" experience and teased future developments.
"We're already hard at work on new hardware and platforms, some of which won't come to light for years," Xbox's head of platforms Liz Hamren said.
But Microsoft refrains from predicting a win in the hardware race against Sony and Nintendo, which both trounced Xbox in the previous console generation.
Spencer predicted "share growth this generation" for Xbox Series X and S, which launched a new generational fight against the PlayStation 5 last November.
Xbox Game Pass, the company's Netflix-style, all-you-can-play subscription service, is its most-hyped gaming offering.
"We consistently over and over again see that there's a huge benefit to games when they enter this service through," Xbox head of game creator experiences Sarah Bond told Axios.
She cited increases in number of games played, play time of those games in the subscription library, and a 50% increase in player spending on and in those games.
Microsoft touts Game Pass as its killer streaming app: an increasingly irresistible library of high-profile games, including every new one made by Microsoft's two-dozen in-house game studios, available on a widening array of devices.
Microsoft is not revealing a new Game Pass subscriber number, however, still citing its January count of 18 million members while teasing that it is "growing."
18 million subscribers may offer a healthy stream of monthly revenue for Microsoft, but the Xbox installed base is more than double that, suggesting there are a lot of hold-outs.
"I think we are going to get to a point where the majority of Xbox users are signing up for Game Pass," Bond told Axios.
The company says most people buying the newer Series S and X consoles are getting Game Pass, but doesn't specify how many of those are trial subs vs. paid.
In terms of games, the company is trying to release "a new game every quarter" from across its two dozen studios, according to Xbox head of studios Matt Booty.
Xbox expects its long-delayed "Halo Infinite" game and new marquee titles from Bethesda to lift Game Pass.
Xbox execs also repeatedly said they believe games that are made by and portray more diverse people will help it reach a bigger audience.
"We need to foster and support people seeing themselves in their entertainment, and that's a big commitment from us going forward," Booty said.
What's next: Microsoft is holding off on specific game announcements until a Sunday showcase it will share with recently acquired Bethesda.
The company also hints that more acquisitions could be on the way. "We will continue to look for studios that can add great people, great teams, great new ideas to our lineup," Booty said.
Go deeper