NATO chief: Ukraine to join alliance when "conditions are met"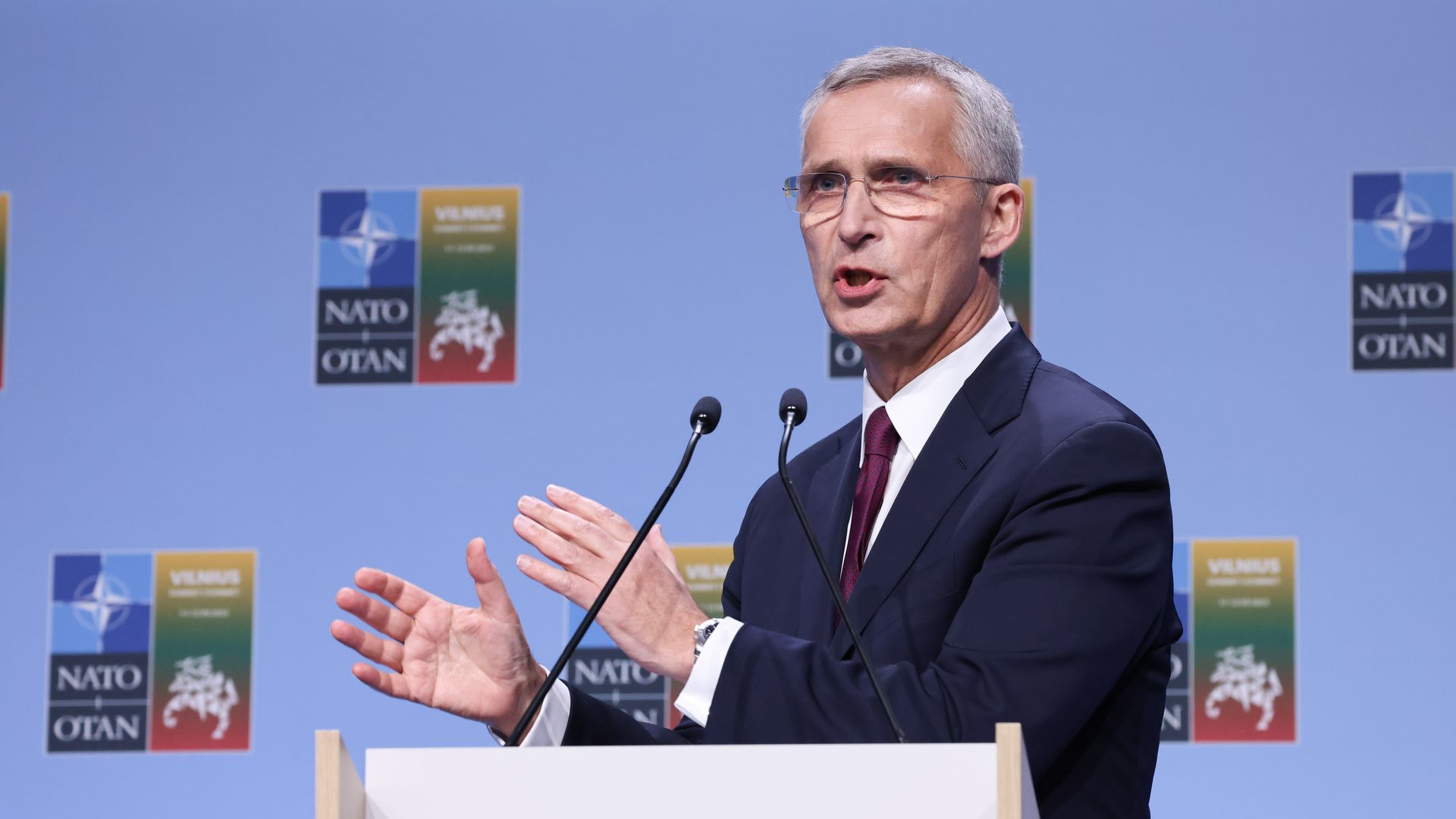 NATO Secretary-General Jens Stoltenberg vowed Tuesday that Ukraine would join the alliance once they have met all the prerequisite conditions.
Why it matters: The prospect of Ukraine's future membership has been a contentious point among NATO allies, and Tuesday's decision assures Ukraine of its future membership but stops short of Ukrainian President Volodymyr Zelensky's desire for a concrete timetable.
The big picture: "We will issue an invitation for Ukraine to join NATO when allies agree and conditions are met," Stoltenberg said in remarks at a summit for member nations.
The Vilnius Summit Communiqué issued Tuesday confirmed that Ukraine will not have to complete a "membership action plan" (MAP) that can take countries years or even decades to complete.
NATO allies also agreed to a multi-year assistance program for Ukraine and established a NATO-Ukraine council to aid joint consultations and decision-making, per the communiqué.
The inaugural meeting of the joint council will occur Wednesday with Zelensky, Stoltenberg said.
Zelensky said he had faith in strong NATO but that he would "like this faith to become confidence – confidence in the decisions that we deserve."
"NATO will give Ukraine security. Ukraine will make the Alliance stronger," he added.
State of play: Russian President Vladimir Putin justified his invasion of Ukraine partly on the premise that NATO's expansion would be insupportable to Russia, while Zelensky maintains that NATO membership is critical to his country's security.
Go deeper