Senior Biden adviser in Israel to discuss Saudi normalization efforts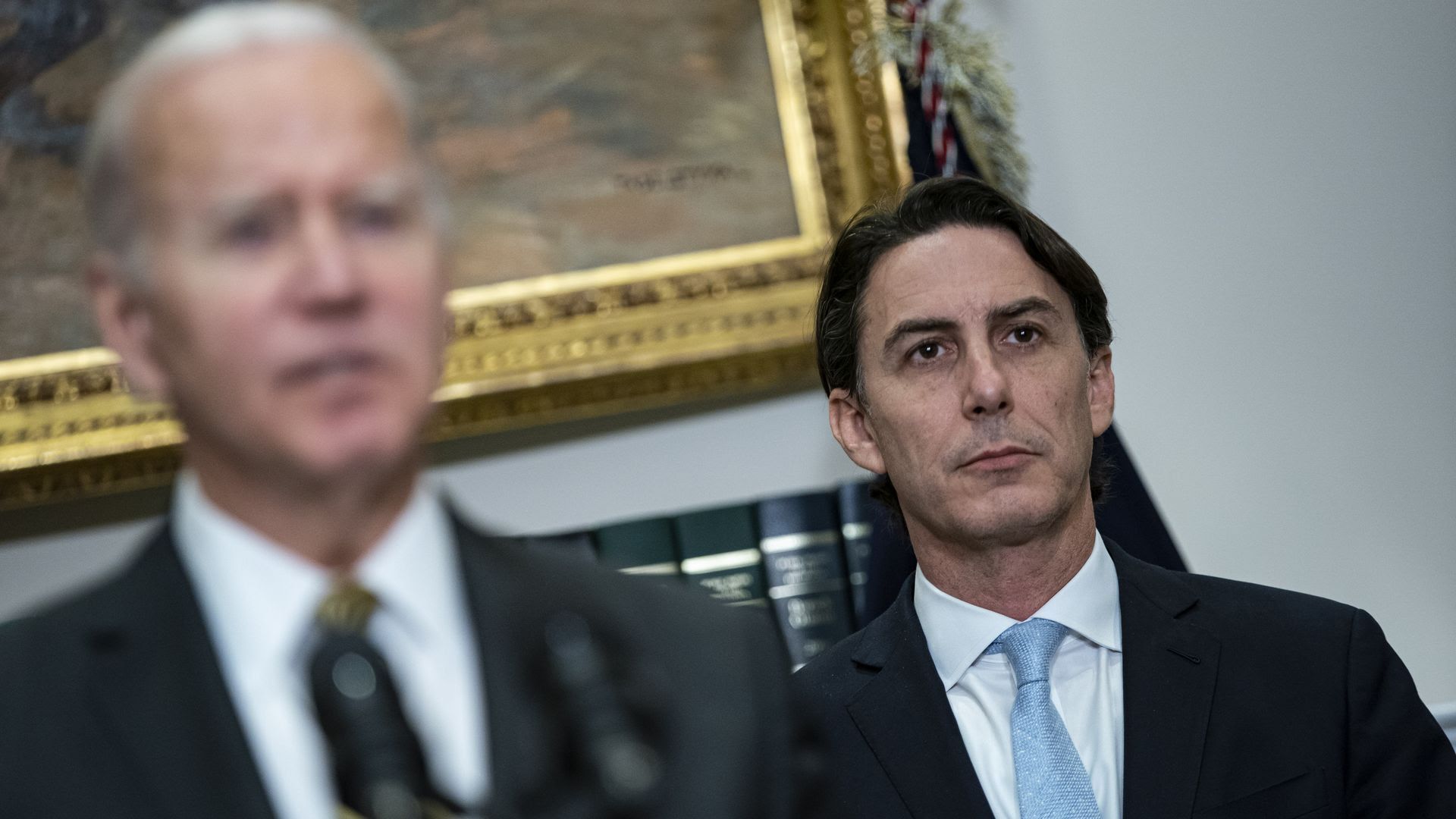 Senior Biden adviser Amos Hochstein met with Israeli Prime Minister Benjamin Netanyahu in Jerusalem on Tuesday to discuss U.S. efforts to get a normalization deal between Israel and Saudi Arabia and the recent tensions on the Israeli-Lebanese border, two Israeli officials told Axios.
Driving the news: The White House is pushing to reach a set of agreements that would upgrade U.S.-Saudi relations and normalize relations between Israel and Saudi Arabia.
The Biden administration has also been pressing the Lebanese government and military to take steps to dismantle a Hezbollah outpost that was established several weeks ago in Israeli territory on the Israel-Lebanon border.
Hochstein, who is one of President Biden's closest advisers, is a key player in the administration on both the Saudi and the Lebanese issues.
Together with Biden's top Middle East adviser Brett McGurk, Hochstein is in charge of the administration's efforts to get Saudi-Israeli normalization. He visited Saudi Arabia three weeks ago for talks with senior Saudi officials.
State of play: President Biden told CNN earlier this week that Israel and Saudi Arabia "are a long way" from reaching a normalization deal.
Biden said there are still many issues to talk about.
"Quite frankly, I don't think they have much of a problem with Israel," he added.
"And whether or not we would provide a means by which [Saudi Arabia] could have civilian nuclear power and/or be a guarantor of their security, that's, I think, a little way off," Biden said.
What they're saying: The Prime Minister's Office said in a statement that Netanyahu and Hochstein discussed regional issues and matters connected to the strong U.S.-Israeli cooperation.
The White House confirmed Hochstein's trip and said he discussed regional and bilateral issues with Netanyahu.
Between the lines: Hochstein's visit, which was not announced in advance, is taking place on a day of mass protest against Netanyahu's' judicial overhaul plan.
More than 70 protesters were arrested on Monday across the country. Police used force and other violent tactics on some protesters.
Netanyahu recently resumed the legislation unilaterally after suspending it in March to allow for negotiations with the opposition. Those talks have since collapsed. The legislation is aimed at weakening the Supreme Court and other democratic institutions.
The Knesset in a first reading on Monday voted in favor of a bill that would significantly diminish the Supreme Court's ability to review government decisions and appointments.
Go deeper