Biden adviser in Saudi Arabia as part of Israel normalization push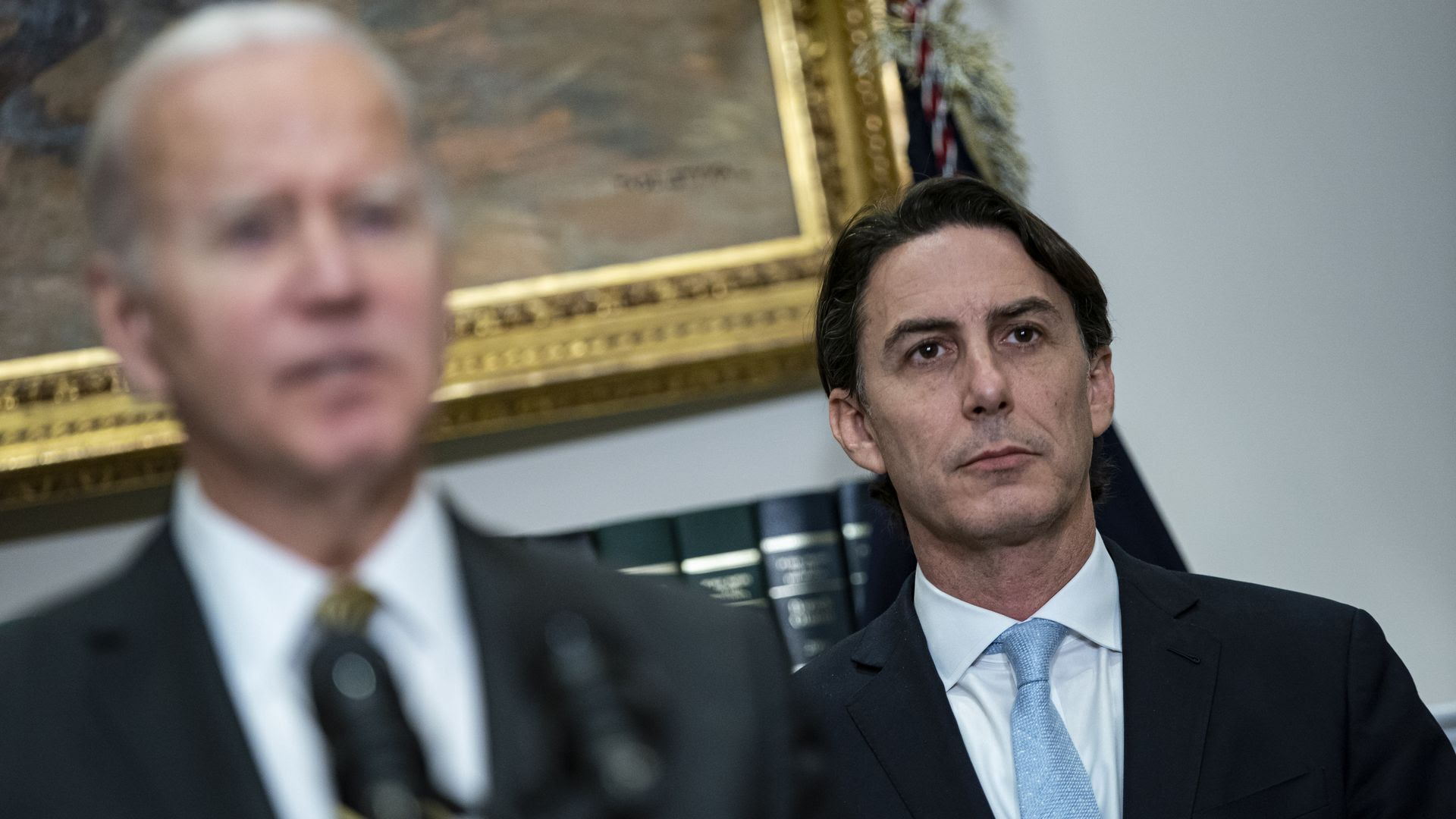 Amos Hochstein, President Biden's senior adviser for energy and infrastructure, is visiting Saudi Arabia this week for talks with senior Saudi officials, two sources familiar with the trip tell Axios.
Why it matters: Hochstein's trip is part of the diplomatic push by the White House to try to reach a set of agreements that would upgrade U.S.-Saudi relations and include a normalization deal between Saudi Arabia and Israel.
The White House wants to try to complete this diplomatic initiative in the next six to seven months before the presidential election campaign consumes President Biden's agenda, as Axios reported last month.
Driving the news: Hochstein arrived in Saudi Arabia a day after Biden's top Middle East adviser Brett McGurk finished a separate visit as part of the same effort.
Among the issues that Hochstein is expected to discuss is the Saudi demand that the U.S. supports a civilian nuclear program in the kingdom that will include uranium enrichment, the source said.
This is one of the most difficult and sensitive issues in the negotiations between the U.S. and Saudi Arabia and between the U.S. and Israel, according to the source.
The big picture: Any U.S-Saudi deal to upgrade relations will have a major economic component. The source said the U.S. wants to make sure that such a deal keeps Saudi Arabia closer to the U.S. when it comes to competition with China.
Go deeper