Top Biden adviser in Saudi Arabia to discuss possible normalization with Israel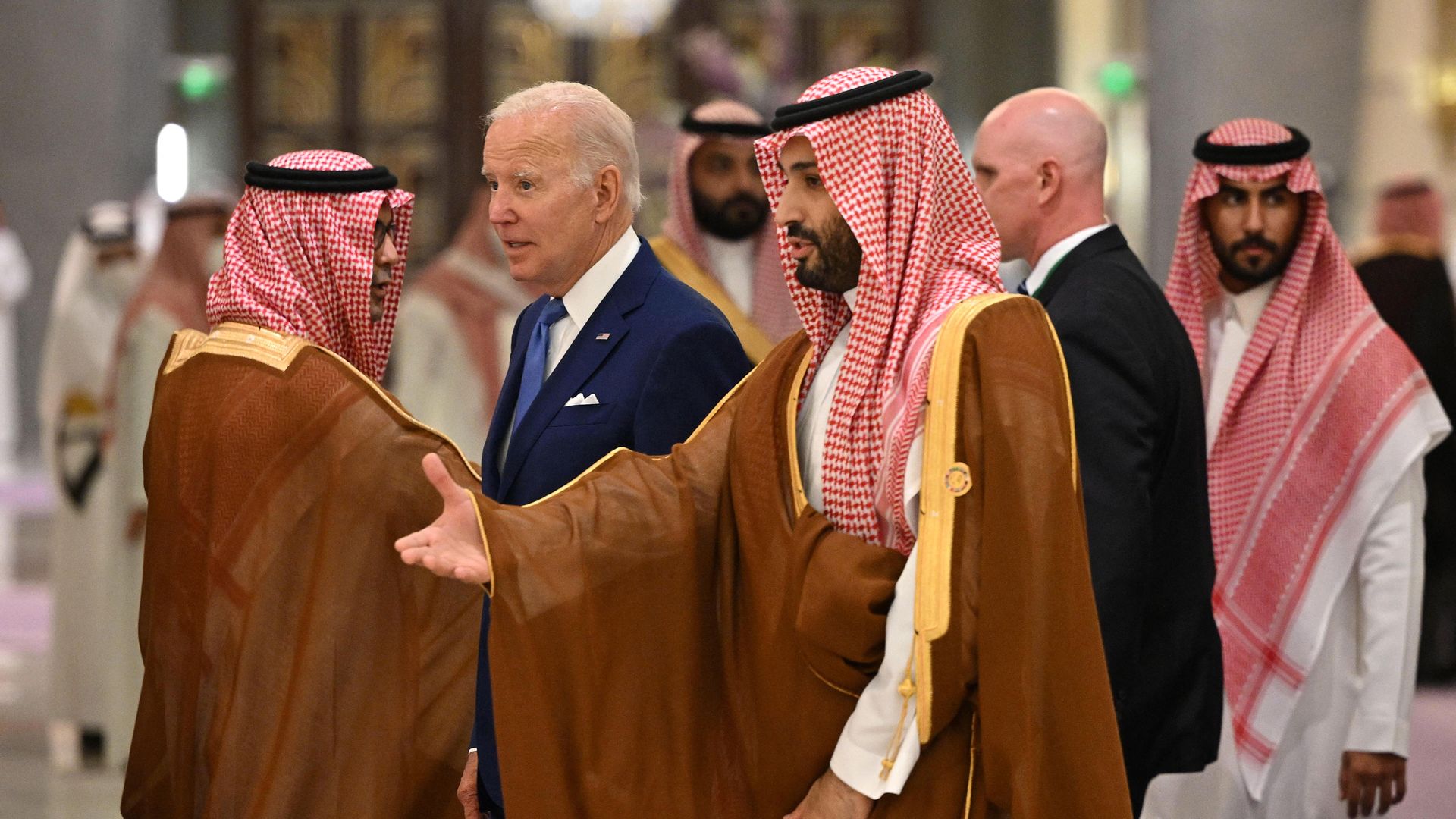 Brett McGurk, President Biden's senior Middle East adviser, arrived in Saudi Arabia this weekend for talks with Saudi officials that will focus on the administration's efforts to reach a normalization agreement between Israel and the kingdom as well as other issues, two U.S. officials told Axios.
Why it matters: McGurk's trip, first reported by the NYT, is part of an effort by the White House to make a diplomatic push for a Saudi-Israeli peace deal in the next six to seven months before the presidential election campaign consumes President Biden's agenda, as Axios reported last month.
Driving the news: McGurk's visit to Saudi Arabia comes less than two weeks after U.S. Secretary of State Tony Blinken visited the kingdom and met Crown Prince Muhammed bin Salman (MBS).
Blinken and MBS discussed the issue of possible normalization with Israel and on his way back to the U.S., Blinken called Israeli Prime Minister Benjamin Netanyahu to brief him about the talks.
McGurk is also expected to meet with MBS.
Barbara Leaf, the State Department's senior Middle East diplomat, is expected to visit Israel, the West Bank, Egypt and Jordan this week, U.S. officials said.
According to the officials, Leaf joined Blinken on his trip to Saudi Arabia and is expected to follow up on it in her talks with Israeli officials.
State of play: Israel's occupation of the Palestinian territories will be one major hurdle on any path towards an Israeli-Saudi peace deal.
Blinken said at an AIPAC conference earlier this month that any such normalization agreement should also advance the prospects of a two-state solution between Israel and the Palestinians.
The Saudi foreign minister Prince Faisal bin Farhan said at a press conference with Blinken that "without finding a pathway to peace for the Palestinian people…any normalization will have limited benefits."
The big picture: The Saudi foreign minister visited Tehran on Saturday and met with his Iranian counterpart and the Iranian president. It was the first such visit in many years.
It comes as part of the agreement between Saudi Arabia and Iran on reestablishing diplomatic relations — and a wave of normalization in the region.
Go deeper