GOP presidential candidate offers $20 gift cards for $1 donations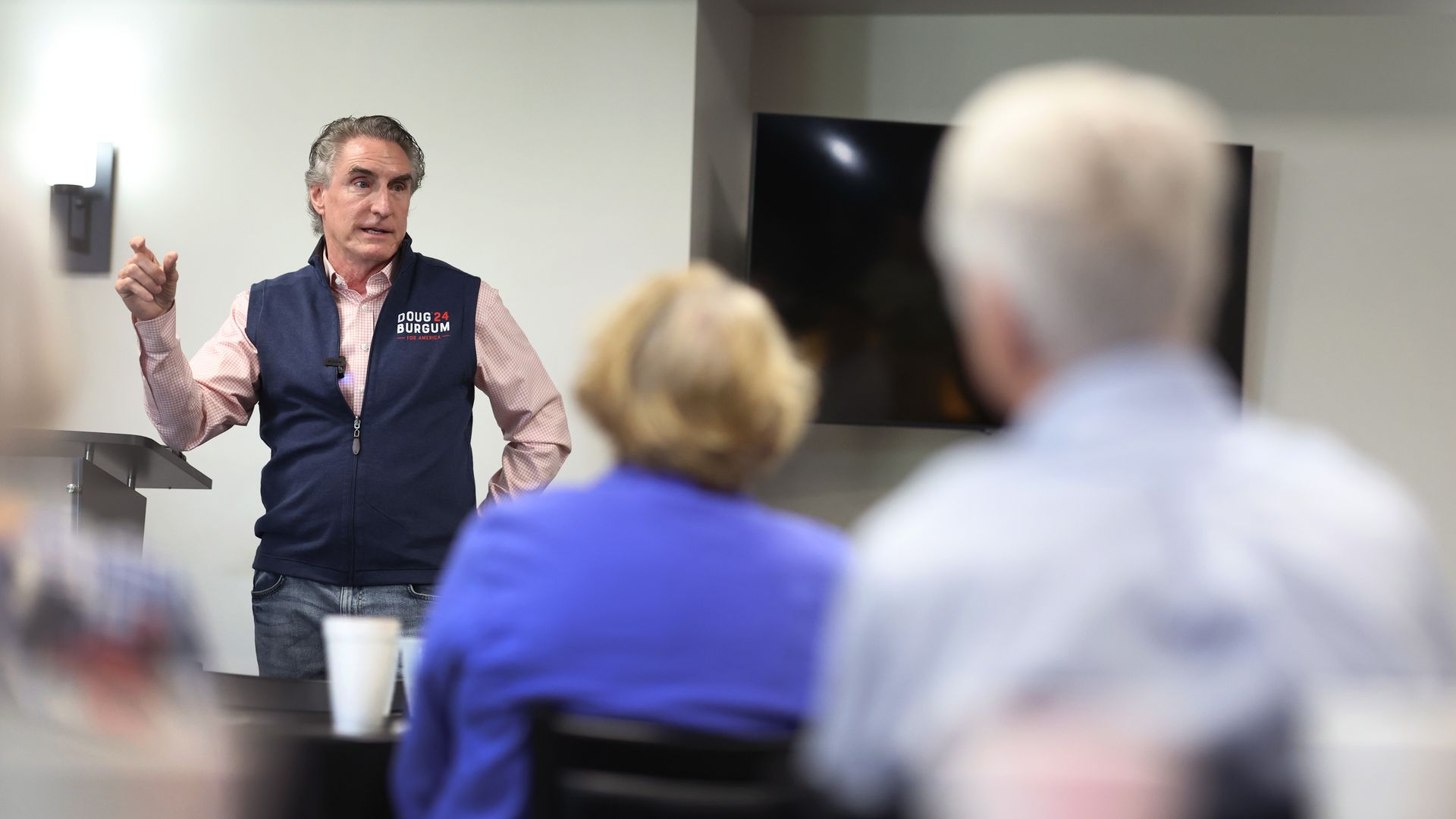 Republican presidential candidate Doug Burgum is promising $20 gift cards to 50,000 people who donate $1 to his campaign, he announced Monday.
Why it matters: It's an unprecedented move by a presidential candidate and underscores the extreme efforts long-shot candidates are taking to qualify for the August debate stage.
Candidates must receive 40,000 donors, including at least 200 unique donors in each of 20 states, to qualify for the August debate.
Driving the news: "The burden on American families caused by the Democrats is unruly, and Joe Biden is doing nothing to fix it," Burgum wrote on a WinRed page soliciting donations.
"We want to help, so we're offering YOU a $20 gift card, and all YOU have to do is contribute $1 to claim it," he wrote.
Jordan Libowitz, the communications director at Citizens for Responsibility and Ethics in Washington, called it the "single thirstiest thing" he's seen in politics.
"In a way it makes sense that it's this desperate maneuver to get onto a debate stage to raise a profile, but it's weird," he added.
"The whole point they have this threshold is because they only want actual, serious candidates on the stage," Libowitz said.
A spokesperson for the RNC did not immediately respond to Axios' request for comment.
Zoom out: Entrepreneur Vivek Ramaswamy also announced a new fundraising scheme on Monday to give supporters a 10% cut of the total money they raise for his campaign.
Ramaswamy has qualified for the August debate stage, his campaign previously told Axios.
Go deeper: GOP loyalty pledge draws heat from 2024 candidates
Go deeper