Our food tastes are turning salty ... and weird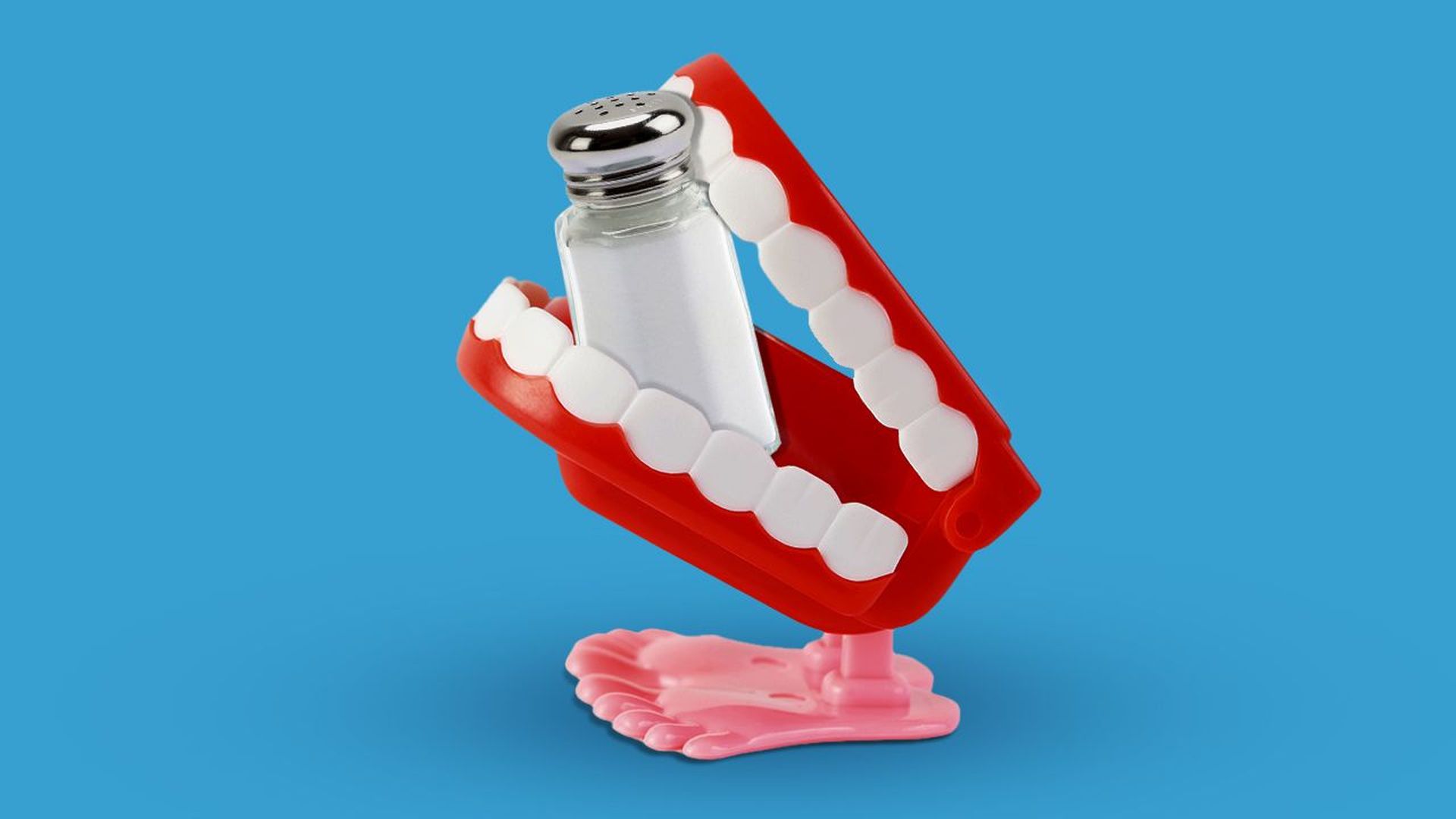 Salty snacks, booze-free cocktails and plant-based everything were trending at a leading showcase event for new foods last week — plus some curveballs.
In our quest for culinary novelty, some food trends are emerging that are just plain weird.
Sleep-inducing foods like bedtime cookies, ice cream and cereal are a thing.
Flower-flavored foods and cocktails — tinged with lavender and rose — are suddenly everywhere. (A "Bridgerton" lavender fizz, anyone?)
"Upcycled" foods — made from ingredients that might otherwise have been dumped out or used for animal feed — are touting their tastiness.
Driving the news: Salty snacks — pretzels, chips, popcorn and the like — topped the list of best-selling specialty foods last year for the first time, according to the Specialty Food Association (SFA), which hosted last week's trade show at the Javits Center in Manhattan.
A "return to more social events and entertaining is driving sales" of this category, the SFA said in a trends report.
Plus, "personal indulgence has proven to be pandemic- and inflation-proof."
"In '22, the chips category topped $6 billion — the first category to ever achieve this," per the SFA's State of the Specialty Food Industry report.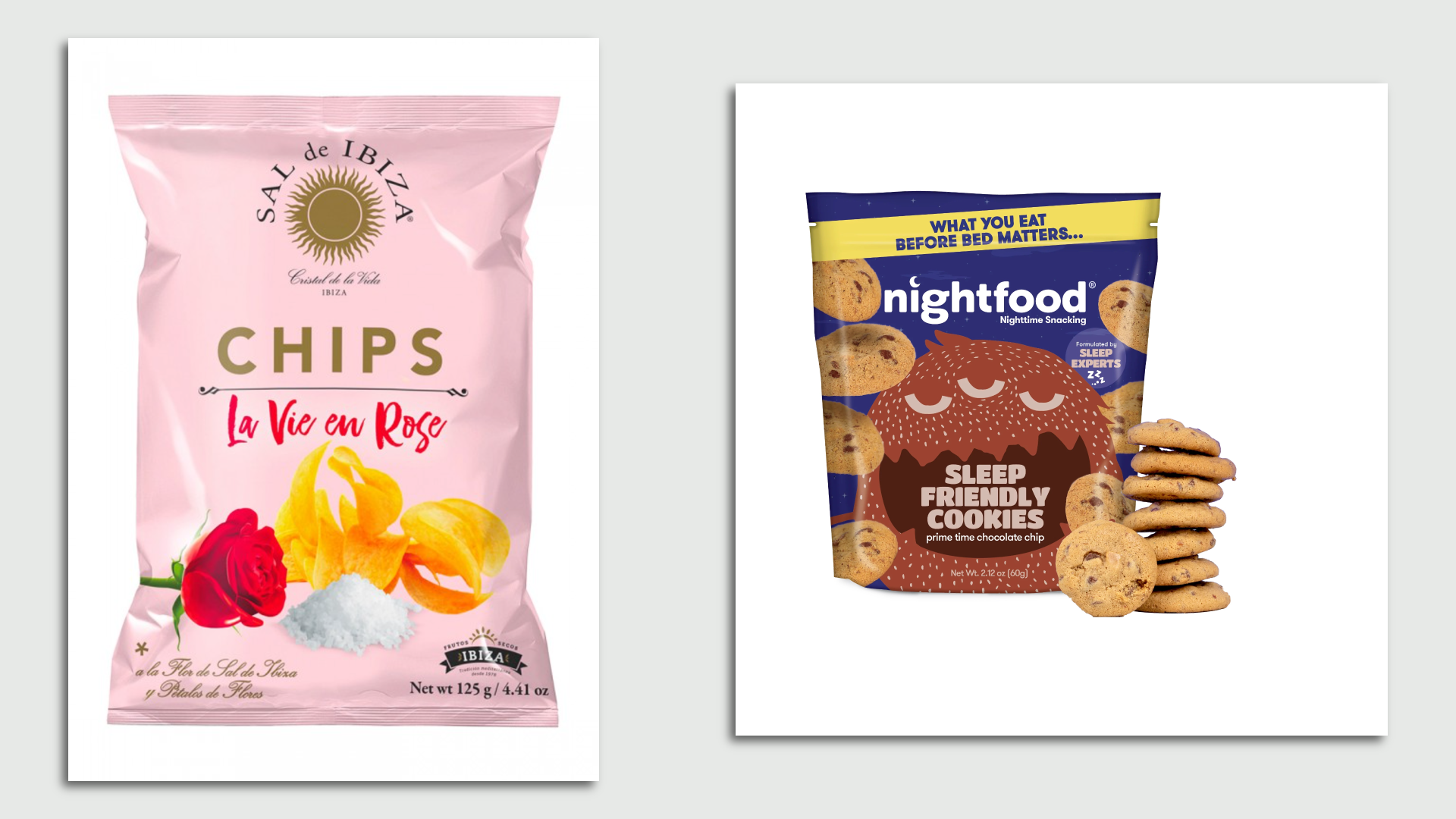 SFA's "products of the year" were a salted butter with some serious environmental bona fides and a vegan passion fruit mochi with hints of coconut cream and oat milk.
Zoom in: One of the more memorable new products comes from Somali-Canadian supermodel Ubah Hassan, who's about to take a star turn in "The Real Housewives of New York City."
Her line of hot sauces — "Ubah Hot" — comes in three flavors, developed when she moved to Manhattan five years ago and yearned for the tastes of her youth.
"All my girlfriends in the models' apartment loved it," Hassan told Axios. "I would bring it to hedge fund parties."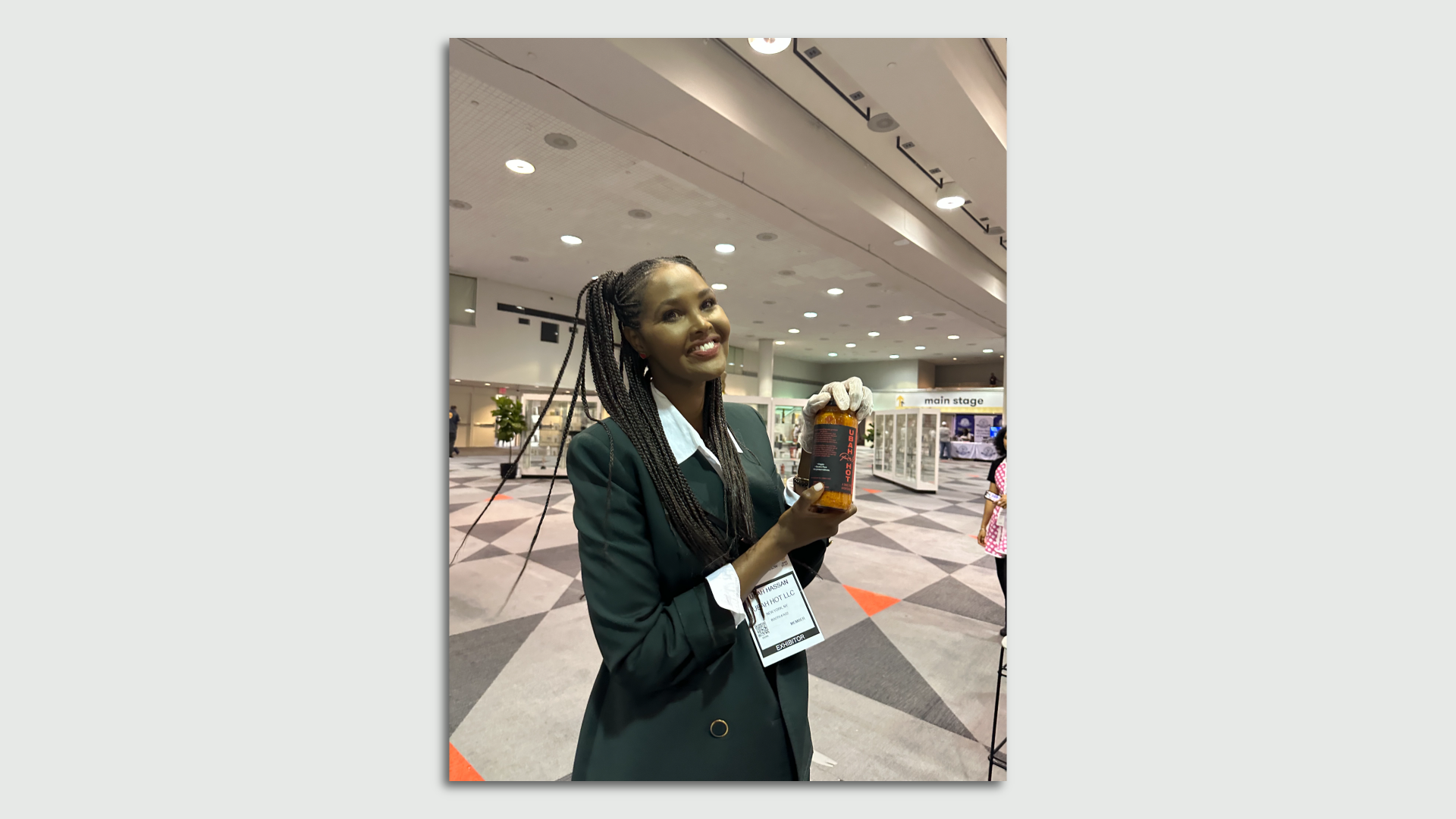 The big picture: Food and drink makers are rewriting their playbooks to attract Gen Z consumers — whose taste buds, cravings and binge-worthiness meters are heavily yoked to TikTok and Instagram.
"The generation born between 1997 and 2012 are accustomed to greater choice and are less willing to consume what they don't immediately enjoy than previous generations," per the Wall Street Journal.
To cater to their palates: "Beers are lighter. Drinks are more colorful. Coffees are colder," the Journal reports — and chicken is edging out beef.
Of note: To keep younger consumers interested, food purveyors are trotting out all sorts of mash-ups — like IHOP's new "pancake tacos," in sweet flavors (strawberry cheesecake, caramel banana) and savory (chicken and gravy, scrambled eggs and bacon).
Zoom out: In other food industry trends, there's a heavy focus on sustainable packaging, regenerative agriculture and other ESG-type considerations — as well as fun consumer experiences.
"Self-pour walls" have us pulling our own pints in restaurants — and churning out profits for the bars and breweries installing them.
Foodberry, a Boston startup, is hawking edible, plant-based coatings for food inspired by fruit skins and peels — picture, for example, a ball of hummus encased in a snackable shell that tastes like a red bell pepper.
"Upcycled" products include a new breakfast cereal made from a byproduct of cornmeal milling and tonic water made with leftover whey from a yogurt plant.
What's next: More snacking and saltiness — particularly since one trend identified by a Whole Foods aficionado is "charcuterie at home."
"Judging by the numbers in the first four months of '23, we expect [crunchy] snacks to fuel growth in specialty through this year," the SFA predicts.
Go deeper