Fun foods proliferate as Americans snack more than ever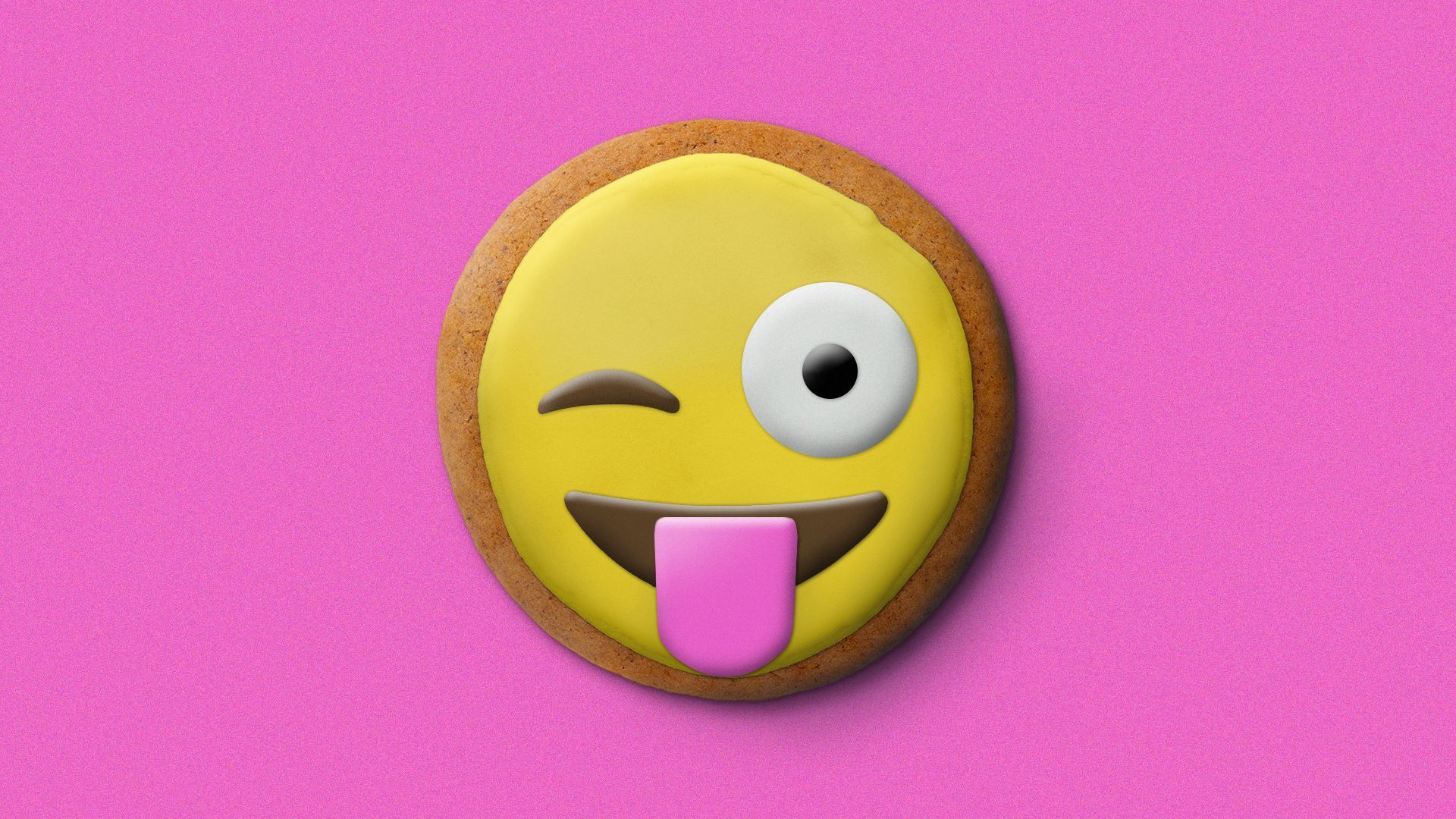 Miniature Twinkies, Cocoa Puffs popcorn, Dr Pepper-flavored cotton candy: Food manufacturers know Americans are snacking more, and they're busy pumping out irresistible new junk — er, snack — foods.
Why it matters: An explosion of new products is generating buzz and profits for food makers and surprise and delight for shoppers — but helping make Americans fatter and unhealthier than ever.
Driving the news: A bevy of new reports on U.S. eating habits conclude that snacking rose steeply during the COVID-19 pandemic — and has continued.
"The landscape of eating has fundamentally changed," concludes a February report by the Hartman Group, a research consultancy that focuses on food and beverage culture.
"Eating occasions have become slightly more evenly spread out throughout the day, shifting consumption away from mealtimes."
Consumers are looking for "unexpected flavor combinations," "on-the-go snacks" and affordable indulgences, per C-Store Dive, a convenience store trade publication.
For example: Cereal, chips and granola bars have turned into all-day snack foods rather than just breakfast or afternoon-break options.
Nestlé is using the term "smeals" to refer to small meals (or sizable snacks) that fit modern consumption habits.
PepsiCo is "seeing growth from our core of more indulgent products all the way to our much more health-forward products" when it comes to snacking, Parth Raval, chief growth officer for PepsiCo Foods North America, told Food Dive.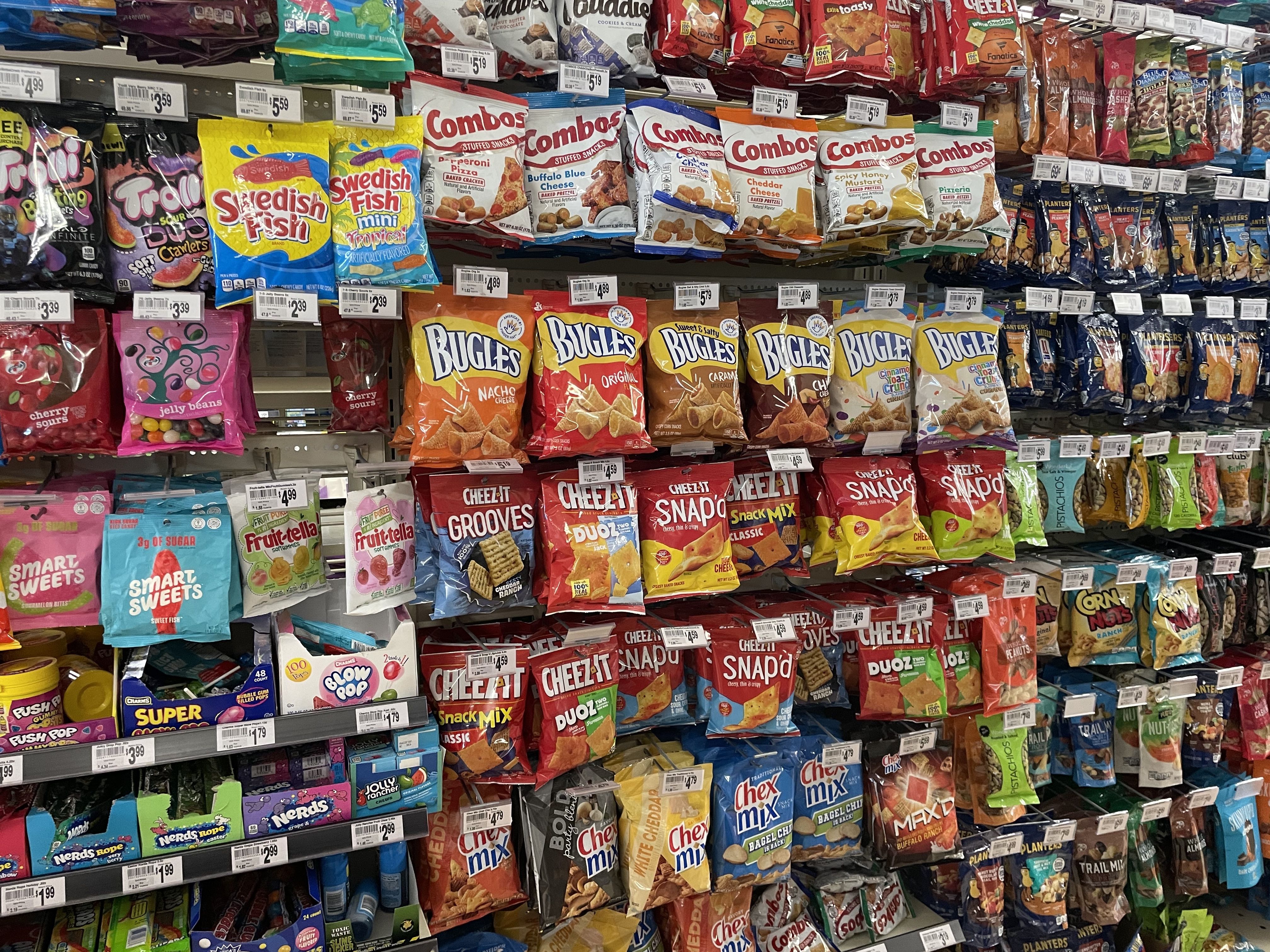 Cheesy, salty, gooey, sweet snacks
Newer products turn snacks into appealing toys, with colorful packaging, novel shapes and modern flavors — Spicy queso! Sweet chili! Asiago cheese! Buffalo cauliflower!
Check out: A new cereal from Post called Sweet Dreams — made with "a nighttime herbal blend of lavender and chamomile" — is meant to be munched at bedtime to help you sleep.
What they're saying: "There are three Vs in the snacking world: value, velocity and variety," Carlos Barroso, a food R&D executive who has worked at PepsiCo and Procter & Gamble, tells Axios.
Consumers want value and variety, while retailers want snacks that fly off the shelves, Barroso says.
Limited-time products called "in-and-outs" — like those color-changing Takis — are meant to pique consumer interest and make a brand look fresh.
"One thing we talk about is 'trips to the mouth,'" says Barroso, founder of a consultancy called CJB and Associates. "How long will I enjoy this snack? Something like a potato chip or certainly popcorn can last 10, 20 minutes."
Snack sales
By the numbers: Sales of snacks — in convenience stores and elsewhere — rose about 12% in 2022 and continue to grow, C-Store Dive reports, citing data from IRI and 210 Analytics.
Candy and chocolate sales are also way up, with the National Confectioners Association reporting an 11.1% rise in sales in 2022.
How it works: We may piously reach for zero-calorie sweeteners and plant-based proteins — but some of us become sweet-and-salty demons when let loose in a 7-Eleven. (Jennifer raises her hand here...✋🏼)
"People might answer a research study saying, 'Yes, I'm going to eat more healthy things,' but the fact is that snacking has continued to increase," Steve Stallman, president of Stallman Marketing and the Food Consultants Group, tells Axios.
Brands are seeking out ways to make us feel good — witness Cracker Jill, the new female-empowerment version of Cracker Jacks.
"Grilled Cheesies" to join snackmania
Between the lines: Snackmania is fueling product development at all the big food companies, from Kellogg and Mondelez to PepsiCo, Hostess and Kraft Heinz.
Tastier microwavable options reduce the "trade-off between convenience and craveability," Alan Kleinerman, head of disruption at Kraft Heinz, tells Axios.
New Kraft Heinz products like HomeBake and Crisp from the Microwave let consumers build modular meals that are relatively effortless, Kleinerman said.
What's next: "Grilled Cheesies," a grilled cheese sandwich made with Kraft Singles that kids (or adults) can microwave for 60 seconds, will debut later this year.
Go deeper