Now trending: "Plant-based" foods — and "vegan" is out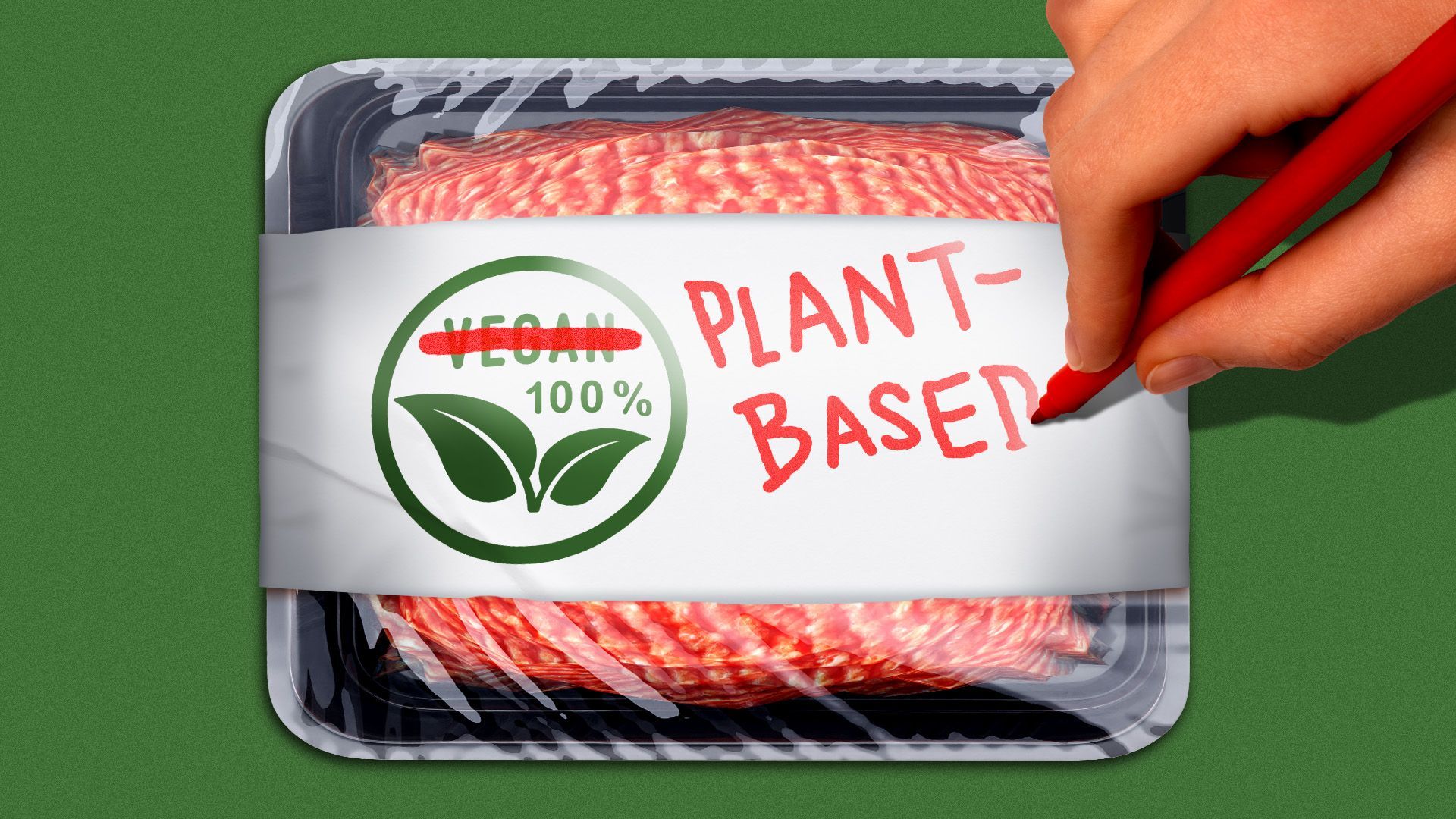 Food makers are tripping over themselves to introduce new "plant-based" products — but many are shying away from the term "vegan," which some perceive as having negative or off-putting connotations.
Why it matters: The two terms aren't always synonymous — "vegan" tends to refer to a lifestyle as well as a diet, in which all animal products, including honey, are avoided.
But the semantic differences are critically important to marketers, as demand for animal-free foodstuffs balloons.
Driving the news: Novel plant-based foods were out in full force at last week's Summer Fancy Food Show at New York City's Javits Center — a prominent showcase for new products — but many of the entrepreneurs behind them said they consciously avoided the "vegan" label.
They emphasized in conversations that their products were vegan — but heralding that quality on packaging or advertising might turn off more customers than it attracts.
"Most people turn up their nose at foods that are allergen-free, gluten-free or vegan," said Nubian Simmons, founder of The Pink Bakery in Milwaukee, as she proffered a brownie made from her allergen-free mix. "Would you know that that is a vegan brownie? It tastes good, right?"
Over at Mr. Crumbles' Delectables — which makes vegan oatmeal cream pies — founder Stacey Sparks-Huff uses the term "100% plant-based" in her marketing because "I think that's more acceptable to people."
What they're saying: "'Vegan' is more of a lifestyle and more associated with the animal aspect and the environment," said Zoe Sparks, Sparks-Huff's niece, who was handing out the company's vegan cookies.
"'Plant-based' has broader appeal," with more positive health implications, Sparks said. "A lot more people eat plant-based diets," if not all the time, then a few times a week.
She added: 'The term 'vegan' is really more faux pas now unless it's associated with the lifestyle."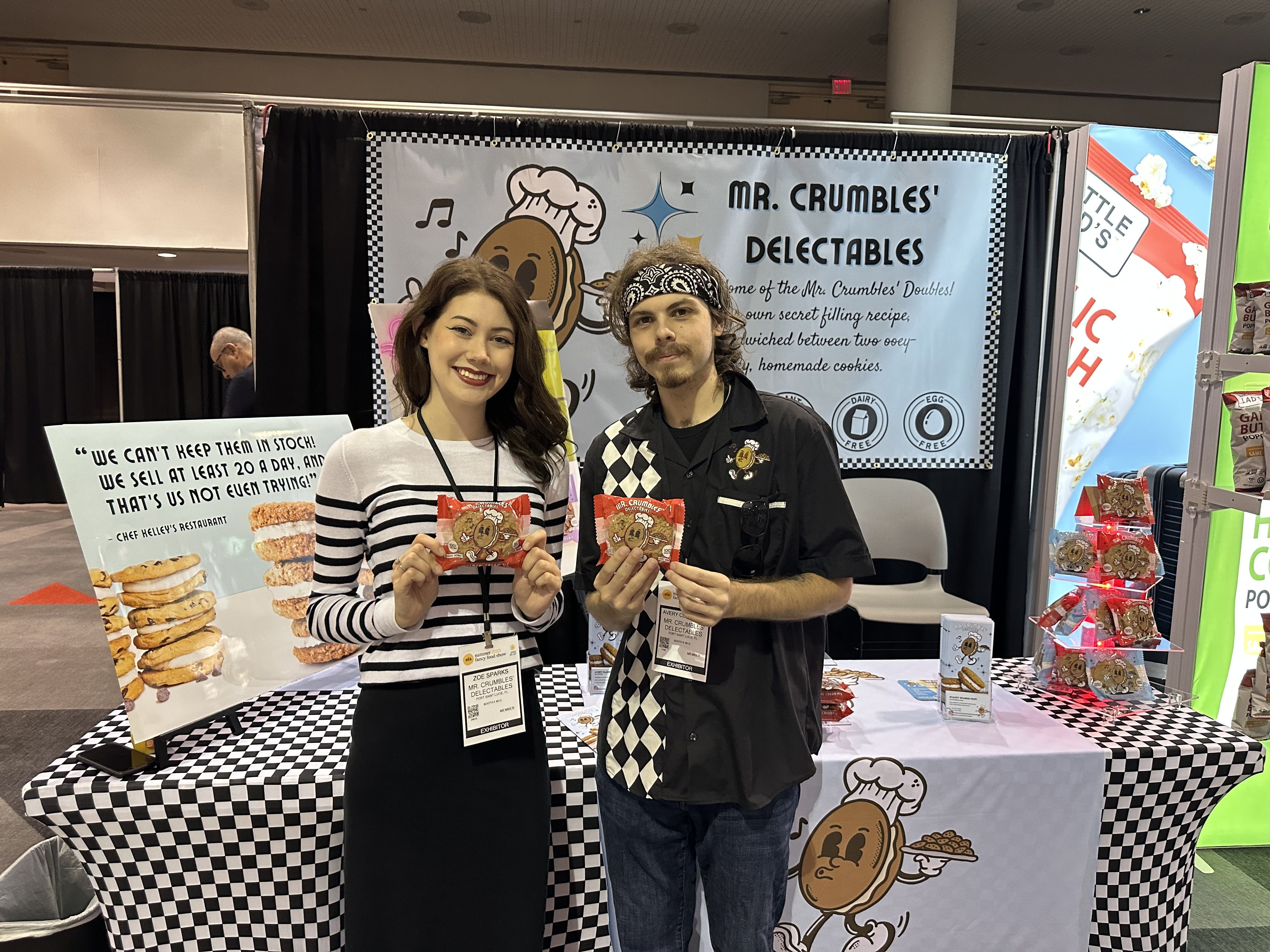 Getting technical: "I say 'plant-based' because it's not as narrow — I think that 'vegan' is a bit more specific," said Stephanie Schaich Bricken, founder of Seraphim Social Beverages, an alcohol-free line of wines made with organic sour cherries and the like.
Yes, but: Foods brandishing the "vegan" label were also on proud display at the food show — and more broadly in my inbox of food-related press releases.
Where it stands: Companies seem to be choosing sides, opting to describe their products as either "plant-based" or "vegan" — but not both.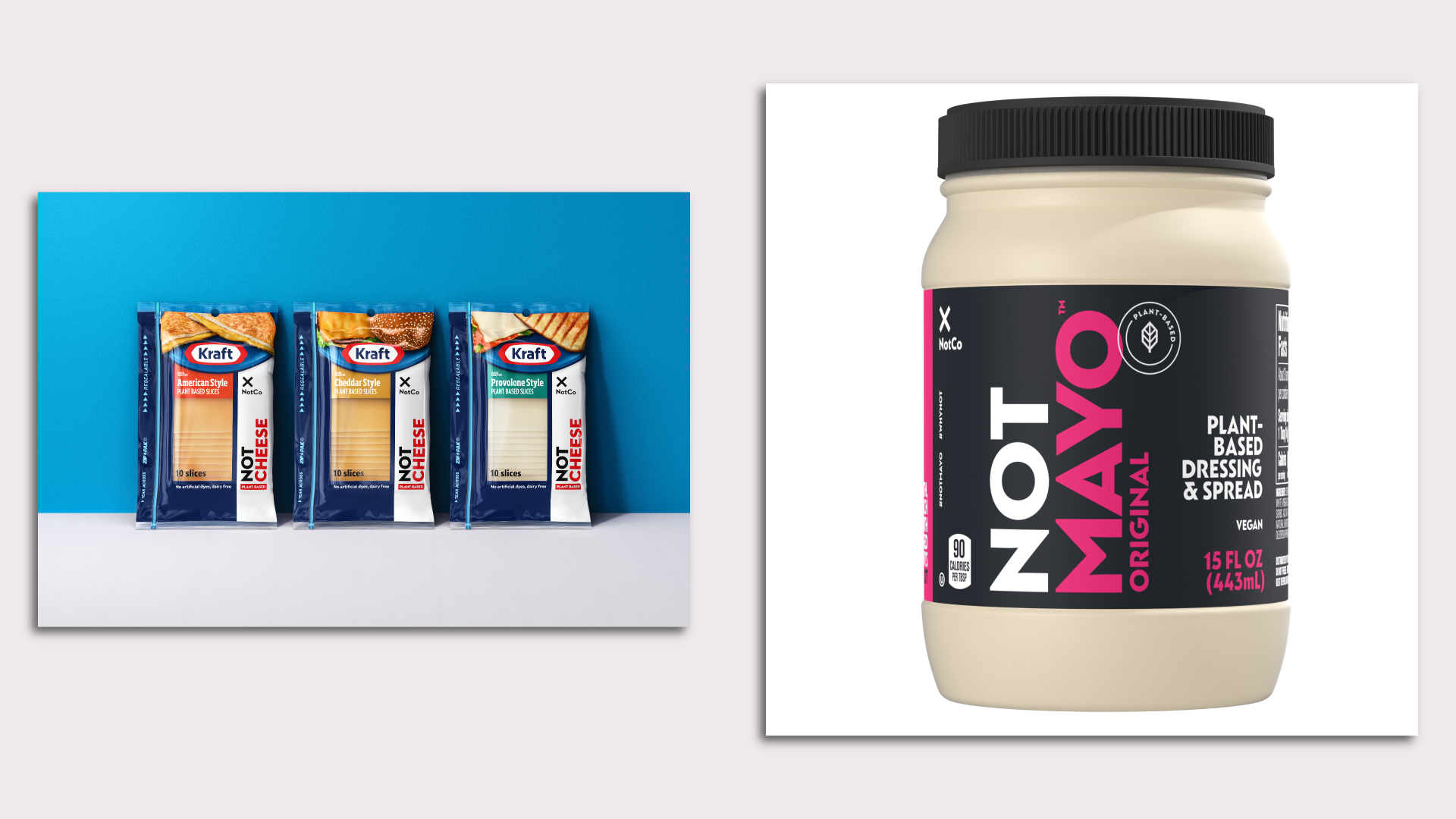 Between the lines: There's been a conscious effort throughout the food world to make plant-based foods taste better — and to telegraph that deliciousness — in part because of the vicissitudes of plant-based meat.
"At the end of the day, if it doesn't taste good, nobody's going to come back for more unless they're purists," says Marie Wright of food processing giant ADM, who leads a team of more than 700 who develop plant-based foods and flavors.
"I think if we had tasted some of these plant-based products five years ago, the taste wasn't great," Wright tells Axios. "I think we've gotten better in a number of ways" at producing better-tasting versions.
Zoom out: Some food startup investors are steering clear of the "vegan" descriptor because the average consumer leans more toward a "reducetarian" diet, where they aim to reduce — but not eliminate — animal products.
"Vegan is kind of becoming a term that's out of favor because people associate it with too much crunchiness, or whatever," says Johnny Ream, a managing partner at Stray Dog Capital, who has invested in such plant-based companies as Beyond Meat and Purple Carrot.
A brand is "probably at a disadvantage" if it describes itself as vegan, Ream tells Axios.
Zack Bishti, CEO and co-founder of the plant-based chain Neat Burger — an English company that recently opened in Manhattan — echoed Ream's sentiments, saying his target customers are "meat eaters that are trying to eat less meat."
"I don't even use the word 'vegan' because this instantly puts off loads of people," Bishti tells Axios.
"When you say 'vegan,' it's like 'no' because they associate it with bean patties. They associate it with, like, a cauliflower burger."
Jennifer's recommendations: After several months of pointedly (but unscientifically) sampling new vegan and plant-based products, my favorites are the Kraft "Not Cheese," the new Nestlé's chocolate morsels (indistinguishable from the originals, IMHO), and Mr. Crumbles' oatmeal cream pies — which, I'm afraid, may be scarce for a while after a star turn at the trade show.
The Neat Burger sandwiches I tried were incredibly tasty as well.
But the various brands of plant-based tuna alternatives that I tasted were far from appetizing — and our cat Wilson, a tuna lover, wouldn't touch them.
Go deeper