Climate change upends summer travel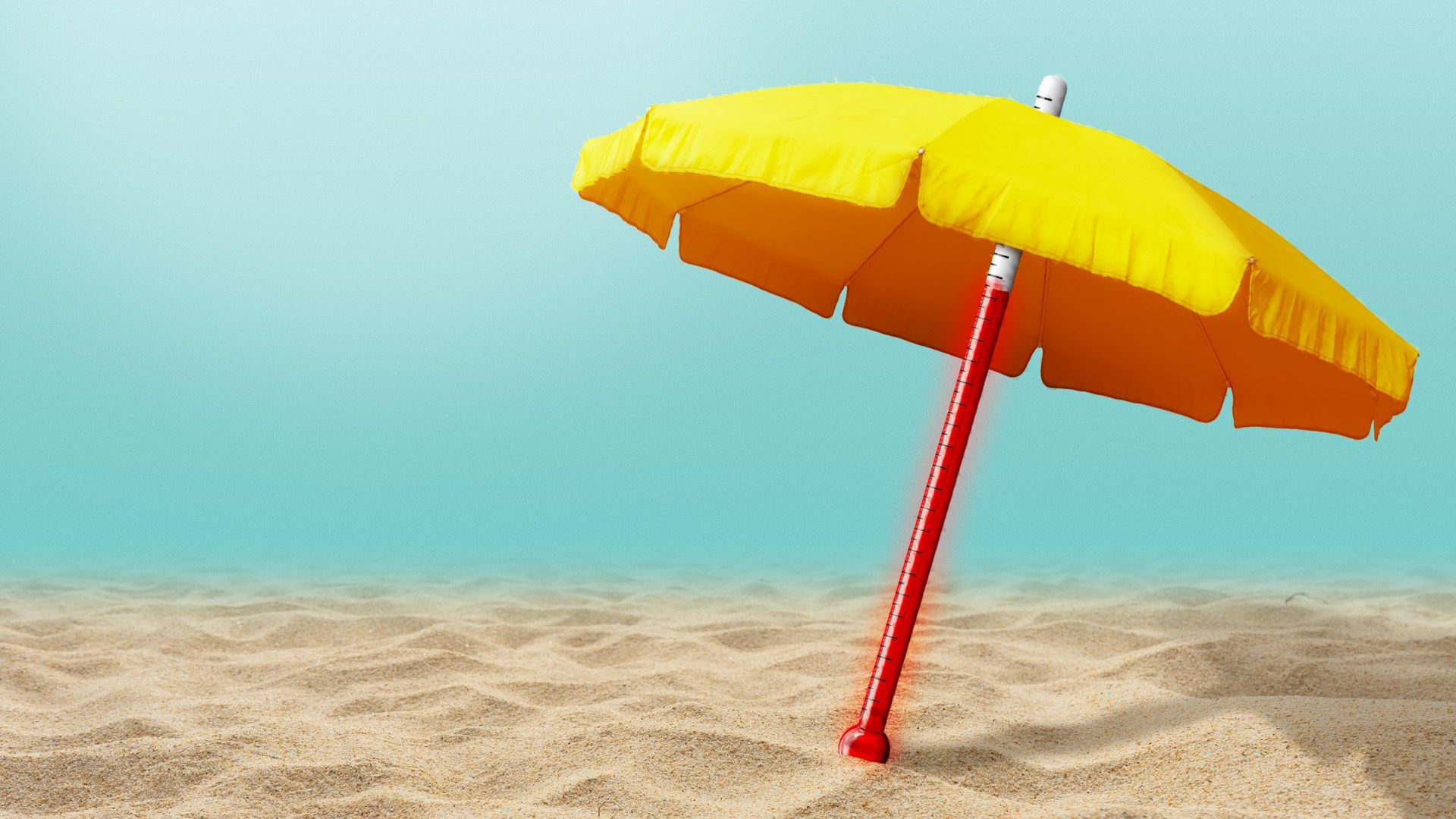 Destinations that were once ideal for summer travel are now on the decline because of extreme heat and other effects of climate change.
Why it matters: Many of the world's natural wonders have been so severely altered by our warming planet that it's getting too late to save them.
"The number one message is that nowhere is safe." said Kate Marvel, a senior climate scientist at Project Drawdown. "There's always the potential for a nasty surprise."
What's happening: Travelers are rethinking their plans — skipping some former hot spots altogether, or visiting earlier in the year, before extreme heat sets in;
And travel itself is getting interrupted by climate change as extreme heat and smoke from wildfires grounds planes.
Popular spots in Italy, Greece, France and Spain, which typically see peak tourist traffic around July, are notching record temperatures and even dealing with wildfires, the New York Times reports.
As a result, people are choosing cooler places — like Amsterdam and Copenhagen — for summer travel and saving the warmer countries for September or October, Dolev Azaria, who owns a travel agency, told the Times.
Coastal towns in New Jersey and Florida that are typically popular in the summer are also becoming unpleasant and unsafe as they're hit with "sunny-day floods," which is flooding that occurs due to rising seas as opposed to storms, Marvel said.
The stakes: Some of the world's most stunning destinations have already undergone drastic changes.
The world has lost about 15% of its coral reefs in the last decade, per the Global Coral Reef Monitoring Network
Some of Glacier National Park's glaciers have lost more than 80% of their size in the last 50 years, CNN reports.
Mount Everest's highest glacier has lost 2000 years worth of ice in the last 30 years, one recent study found. The mountain's rapidly changing conditions are also making climbing it even more dangerous, according to Nepal's tourism board.
What to watch: Climate change is also introducing wholly new destinations that were previously too cold to visit but have warmed enough for tourists, Axios' Andrew Freedman notes.
Greenland is building new airports to accommodate more international flights as it sees a rise in visitors.
Go deeper