Secretary of State Blinken heads to the Arctic amid rapid warming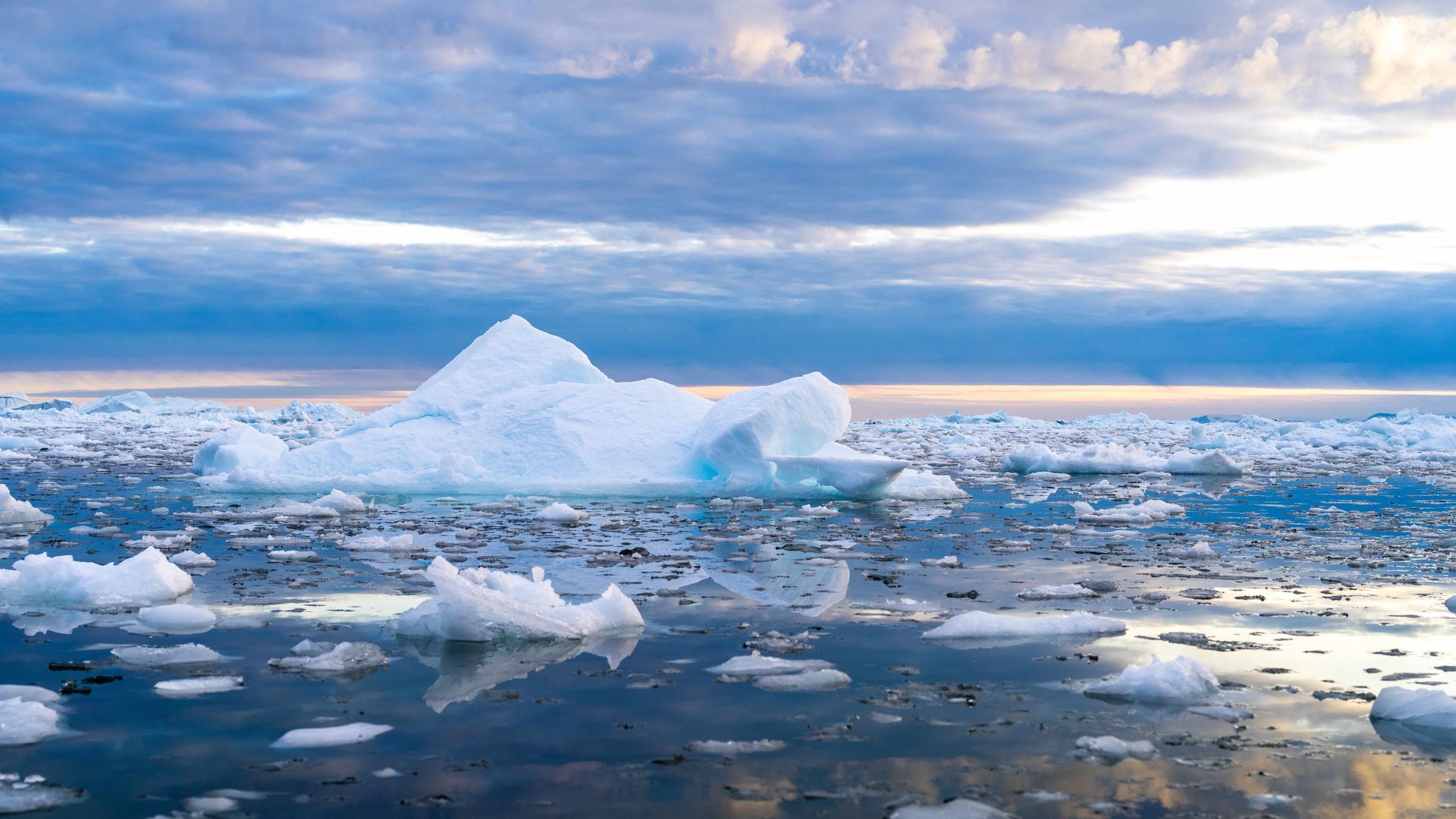 Secretary of State Antony Blinken is scheduled to travel to Denmark, Iceland and Greenland this weekend to address Arctic policies amid sweeping climate change that is affecting the region.
State of play: While in Reykjavik, Iceland, Blinken will attend the ministerial meeting of the Arctic Council, an organization created 25 years ago to foster cooperation among the eight Arctic nations at a time when Russia has been increasingly aggressive in building up its military presence in the region.
The big picture: The Arctic is warming at more than twice the rate of the rest of the planet, and the Greenland ice sheet is melting, adding to sea-level rise.
Thinning sea ice cover in the Arctic Ocean is allowing for easier access to the far north.
Countries that don't physically border the Arctic Circle, such as China and South Korea, have sought to have a greater voice within the Council.
Blinken will be just the fourth secretary of state to visit Greenland, according to the State Department website.
Of note: Blinken's presence at the ministerial meeting will mark somewhat of a control-alt-delete moment compared to the Trump administration's approach to the Arctic. President Donald Trump infamously sought to buy Greenland from Denmark. This offer was dismissed out of hand by the country's prime minister.
At his final Arctic Council ministerial meeting, then-Secretary of State Mike Pompeo gave a speech that was harshly critical of China and Russia and portrayed climate change as an economic opportunity rather than a danger.
In addition to their shipping interests, China has targeted Greenland as a possible location for mining rare Earth minerals. Partly in response to China's investments, last year the U.S. opened a consulate in Greenland's capital city of Nuuk.
The bottom line: As the Arctic warms further and the region heads for a seasonally ice-free Arctic Ocean by the middle of the century, geopolitical competition is clearly on the increase in the region.
Go deeper