How Biden can try again on student loan forgiveness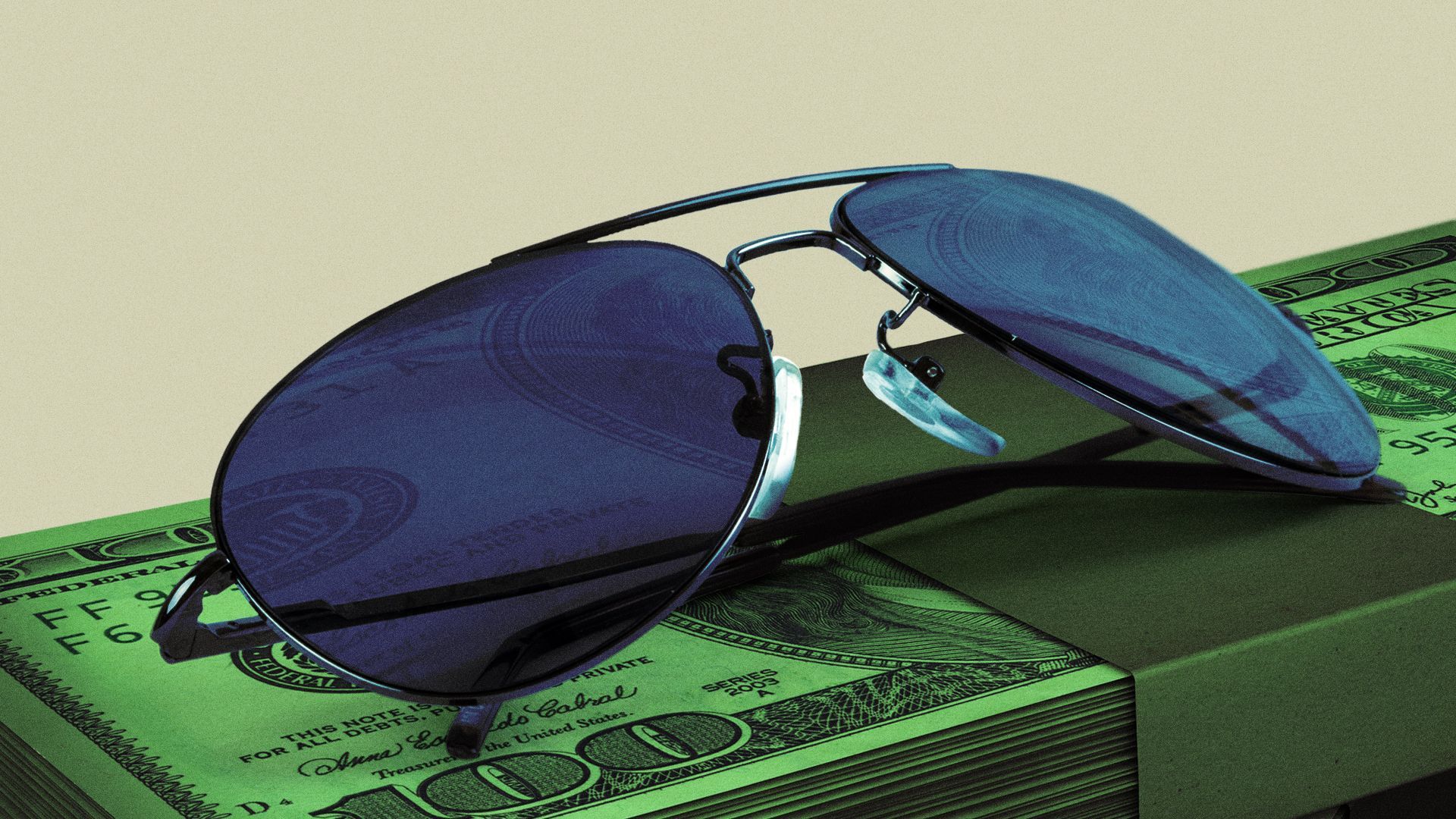 The White House finalized a new student-loan proposal within hours of the Supreme Court striking down its ambitious plan to forgive student debt, and President Biden pledged that there will still be more to come.
Why it matters: Federal student loan payments are coming due in October for the first time since the pandemic began, and millions of Americans will struggle to make the payments.
Driving the news: The loan forgiveness program that the Supreme Court struck down yesterday would have wiped out up to $10,000 for borrowers under a certain income cap — and up to $20,000 for Pell grant recipients — and cost the federal government around $400 billion over the next decade.
What's next: The administration is looking to other avenues to give borrowers a break, though the effects will be noticeably smaller, at least for individual borrowers.
Biden vowed yesterday to pursue a new path to debt relief, which the Department of Education has initiated, but acknowledged that "it's going to take longer."
He also announced a one-year on-ramp for loan repayments, during which borrowers who miss payments won't be reported to credit bureaus, placed in default, or referred to debt collection agencies.
The Department of Education also finalized a new income-driven loan repayment plan, which Biden described as "the most generous repayment program ever."
The big picture: The loan forgiveness program was only one of the administration's attempts to offer relief to borrowers.
It had also extended the pandemic-era pause on payments several times, costing the federal government nearly $200 billion, but was barred from doing so again by a provision in the debt limit deal.
Its revamp of the Income Driven Repayment program, finalized yesterday, will reduce many borrowers' monthly payment obligations and will eventually result in some degree of loan forgiveness down the road.
Some estimates have found the plan could cost the federal government nearly as much as the loan forgiveness program would have over the next decade. Unlike loan forgiveness, the program will be available to future borrowers as well.
Zoom in: Under the new program, borrowers above a certain income threshold would be required to pay a smaller portion of their disposable income — 5 percent for undergraduates, instead of the current 10 percent — toward the loan.
They could ultimately see portions of their balances forgiven.
In a fact sheet, the White House said that all student borrowers in repayment are eligible to enroll in the new plan, and will be able to do so "later this summer, before any monthly payments are due."
"The early completion of the [rulemaking] process gives borrowers greater certainty about how to structure repayment come this fall," said Katharine Meyer, a fellow at the Brookings Institution.
Yes, but: "The changes mean that most undergraduate borrowers will expect to only repay a fraction of the amount they borrow, turning student loans partially into grants," the University of Utah's Adam Looney wrote in a Brookings commentary on the proposal before it was finalized.
And some experts have warned that the plan could have unintended consequences.
"The draw of taking on debt, and higher levels of debt, could be even greater — including for higher-income students who might otherwise cover some of the costs out-of-pocket, lower-income students who might otherwise seek to minimize their debt loads, and everyone in between," Arnold Ventures' Kelly McManus and Clare McCann wrote in a comment letter on the proposed plan.
"I share the president's goal. The goal is to allow people to take out loans with the security that they're not going to be burdened with a debt that's so large they can never pay it back," said Marc Goldwein, senior vice president for the Committee for a Responsible Federal Budget.
"But the reality is that this is going to turn it from a loan to grant in an arbitrary nature that people won't have a sense of in advance."
The other side: Republicans have put forward their own alternatives in anticipation of the Supreme Court's decision, potentially laying the groundwork for what could become a contentious topic during the presidential campaign.
A group of Senate Republicans introduced a package of bills, including measures that would add transparency to the student loan process, limit loan amounts for graduate degrees and implement alternative repayment plan reforms. House Republicans have put forward their own package.
The bottom line: Under Biden's new repayment plan, many people who would have qualified for relief under the loan forgiveness plan will have a way to lower their monthly payments starting this fall.
But so will future borrowers — and therein lies some critics' chief complaint.
"Insofar as these changes would be politically impossible to reverse, they would function like a new entitlement program," writes AEI's Nat Malkus.
Editor's note: This story has been corrected to say federal student loan payments are coming due in October, not September.
Go deeper