How to find student loan information before payments resume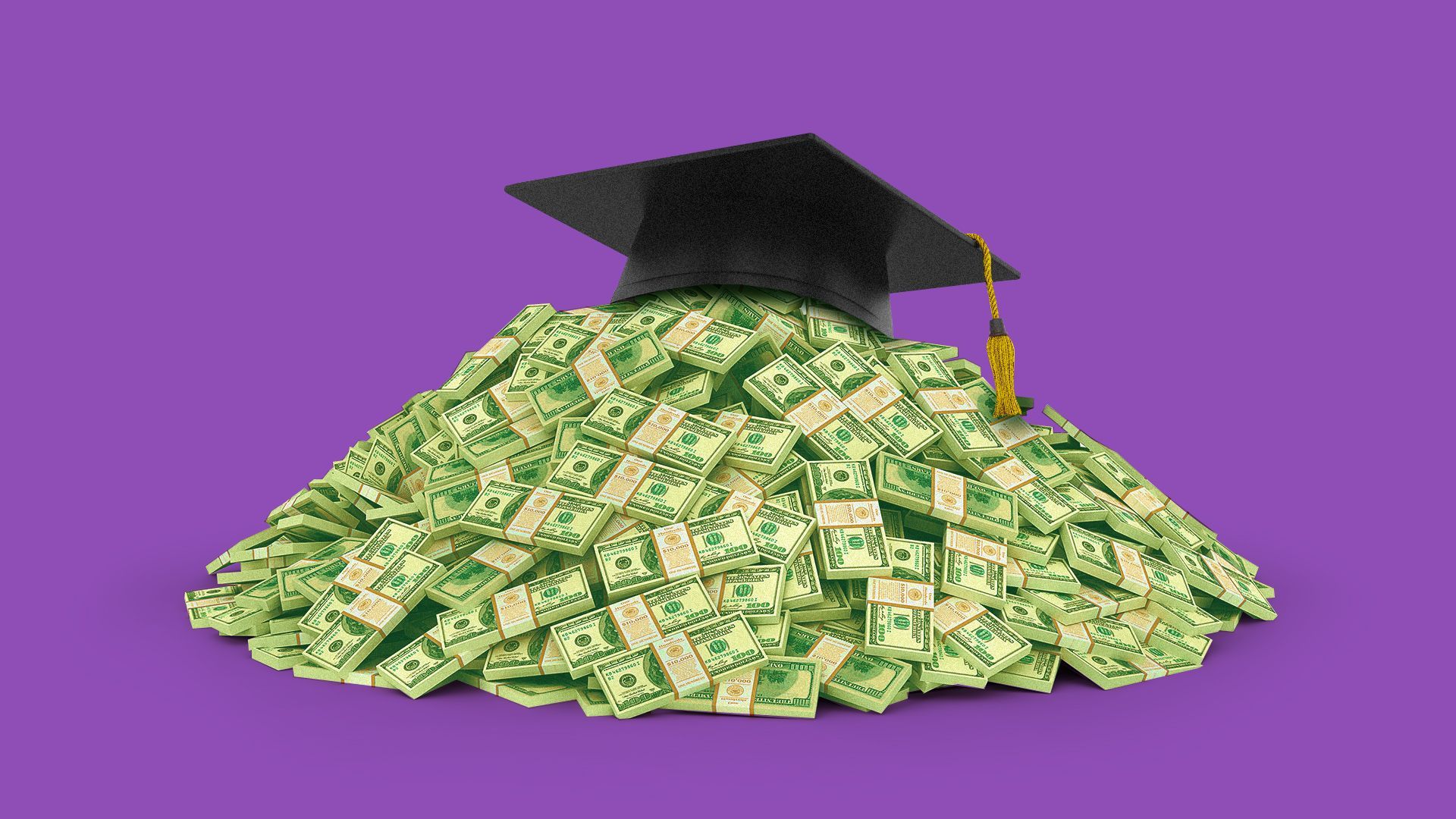 With student loan interests set to resume in the coming months, borrowers will need to prepare to make payments.
State of play: It's been more than three years since millions of borrowers have had to make payments on their student loans. Servicers may have changed in that time and portal logins may have been forgotten.
Flashback: Student loan repayments have been on pause since March 2020, when former President Trump issued the first of many pauses during the COVID-19 pandemic.
Of note: Experts warn of a messy return to debt repayment for the millions of Americans who collectively owe more than $1 trillion in student loans and are bracing for the end of a significant pandemic-era break, Axios' Erin Doherty reported.
Meanwhile, Biden's sweeping student debt relief plan remains in limbo, as the Supreme Court prepares to issue a verdict this week.
When do student loan interests resume?
Student loan interests will resume starting Sept. 1, and payments are expected to be due starting in October, per the Department of Education.
The department will notify borrowers before their payments restart.
For most borrowers, auto-debit payments will not restart automatically. Most people will need to opt-in to confirm their auto-debit enrollment before payments restart.
The Education Department is warning borrowers of scams with unexpected offers of financial aid, including claims from telemarketers and emails with language like "pandemic grant" or "Biden loan forgiveness."
Where can I find my student loan information?
The Education Department's federal student aid website houses much of the information you may need.
It has a chat feature with a virtual assistant that has an option called "I want my loan and grant info."
The feature can help you view your account balance, see a summary of your federal loans and grants, find your loan servicer and more.
Where can I see my balance?
Log in to StudentAid.gov. You'll see your Dashboard, which tracks information about your federal student aid, including how much you've borrowed and what types of aid you've received.
Select "View Details" under the "My Aid" section to see more detailed information about your federal student aid history, including a breakdown of your loans and grants, interest rates, the date the funding was disbursed to you and more.
How can I find my student loan account?
Emails and letters from your loan servicer may have your student loan account number listed.
You can also check your account online on your loan servicer's website.
If you still can't find your student loan account number, you can contact your loan servicer.
How do I find my loan servicer?
Go deeper