RNC loyalty pledge will only be given to candidates who qualify for debate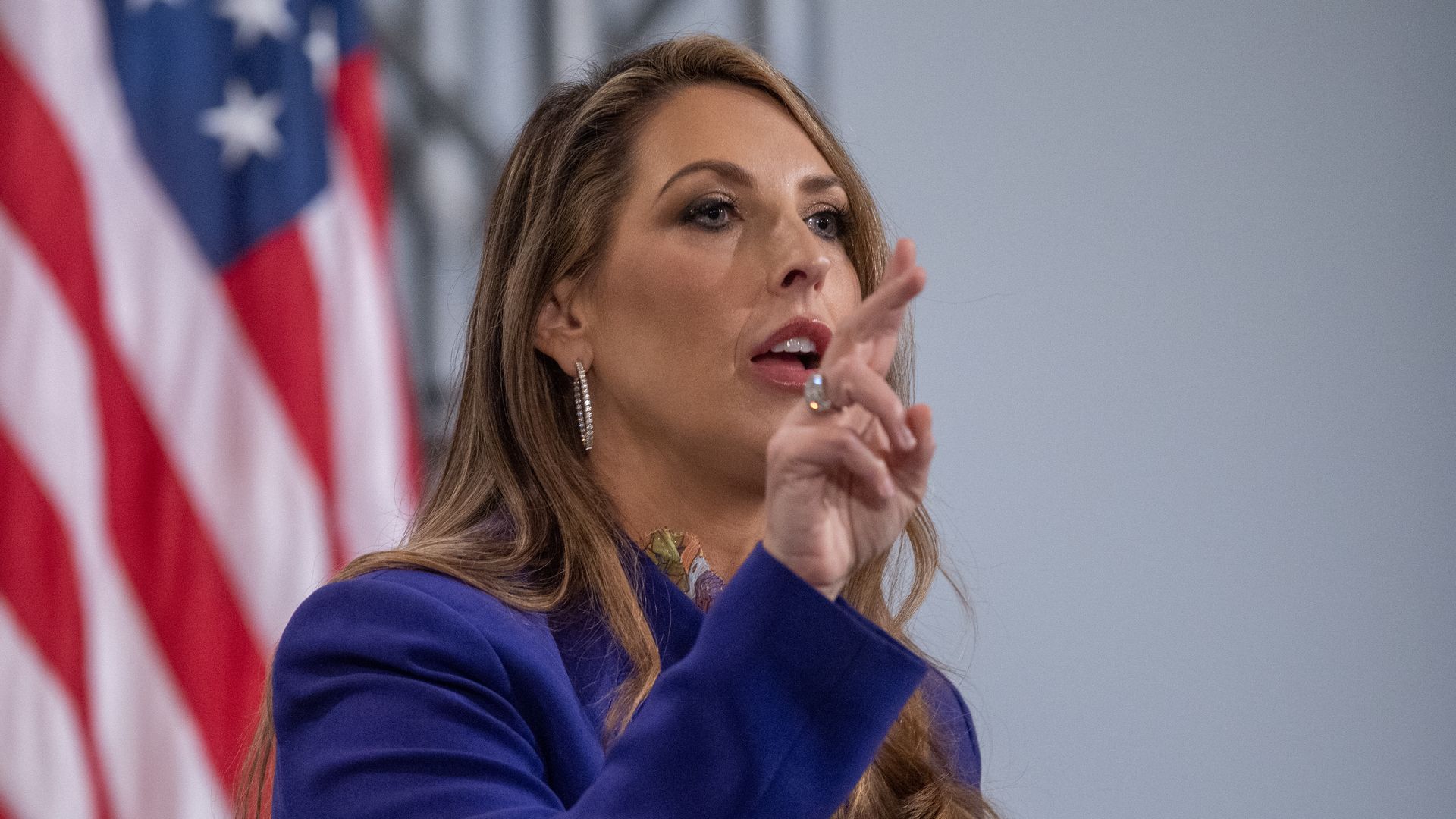 The Republican National Committee's loyalty pledge is now the final requirement to qualify for the first Republican primary debate, a person familiar with the change confirmed to Axios on Wednesday.
Driving the news: Republican candidates seeking to qualify for the August debate will be presented with the pledge only after meeting the other requirements for the debate stage, which include donor and polling thresholds.
ABC News was first to report on the timing of the pledge.
The big picture: The RNC pledge to support the eventual 2024 GOP nominee has drawn criticism from some Republican candidates who are critical of former President Trump.
Former Texas Rep. Will Hurd, the latest candidate to enter the crowded 2024 contest, said last week that he would not sign the pledge and that he would not support Trump if he is the eventual nominee.
Former New Jersey Gov. Chris Christie and former Arkansas Gov. Asa Hutchinson have both also expressed doubts about the pledge.
Trump has previously not answered whether he would back the Republican nominee if it is not him.
The RNC has defended the loyalty pledge and said that it will stay as a debate requirement even amid some of the pushback.
"It's the Republican Party nomination and the pledge is staying and anybody who wants to seek the nomination of our party should pledge to support the voters," RNC Chair Ronna McDaniel said last week on "Fox News Tonight."
Go deeper: TV networks battle for Republican debates
Go deeper