Gen Z's mental health divide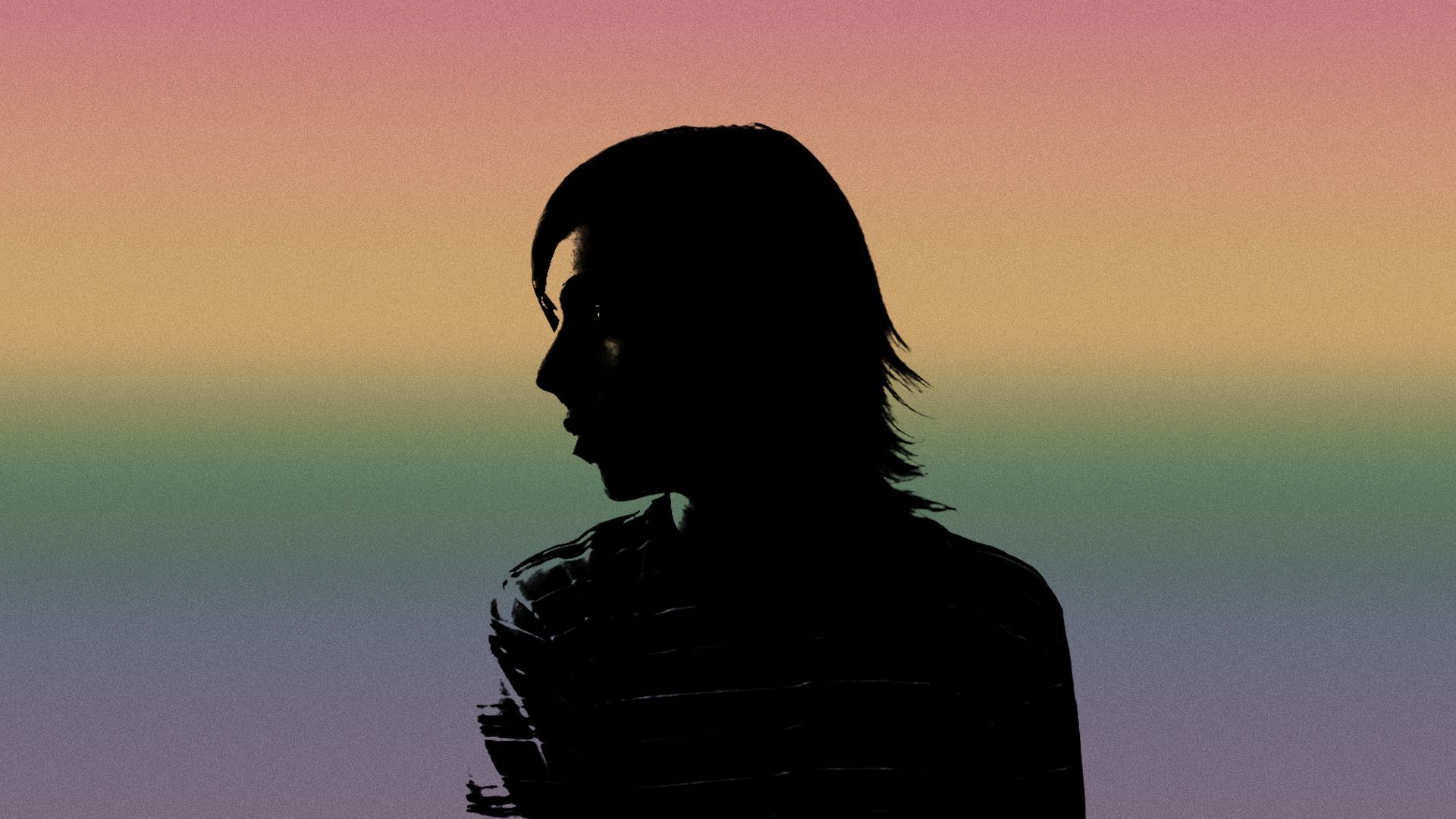 Older members of Gen Z who are lesbian, gay or bisexual are more anxious and less happy than their straight counterparts, per a Gallup-Walton Family Foundation American Youth Survey released Thursday.
Why it matters: Studies have shown that the cohort born between the late 1990s and early 2010s is experiencing a sustained decline in mental health, but the poll indicates stigma and harassment is placing an extra burden on lesbian, gay and bisexual members.
That could hinder their ability to go to college or launch careers, researchers wrote.
By the numbers: The survey of more than 800 people ages 18 to 25, conducted from April 24 to May 8, found that most straight adults rate their emotional well-being as "excellent" or "good," but only 38% of lesbian, gay and bisexual adults say the same.
More than half of LGB adults reported having fair or poor physical health compared to 31% of straight Gen Zers.
71% of LGB adults surveyed said they experienced anxiety the prior day compared to 52% of their straight peers.
State of play: The Human Rights Campaign declared a state of emergency for LGBTQ+ people in the U.S. earlier this month in response to an "unprecedented and dangerous spike in anti-LGBTQ+ legislative assaults sweeping state houses this year."
The NAACP in May issued a travel advisory for Florida for Black Americans, people of color and LGBTQ+ individuals.
There's also a book-banning movement targeting, in part, books with LGBTQ themes.
What they're saying: Discrimination and harassment can also occur among friends, at work, in school and with family, said lead Gallup researcher Stephanie Marken.
"It's hard to be physically healthy and well if you're experiencing high levels of anxiety, stress, loneliness, [and] sadness on a day-to-day basis," Marken told Axios.
Of note: Transgender adults were not included in these polling results, but the record-breaking number of anti-trans health care bills has led to record high suicide risk among trans youth.
The bottom line: "This is something that's been coming for quite a while," Marken told Axios. "Unfortunately, it's reached a crescendo."
Go deeper