Communicating through a labor battle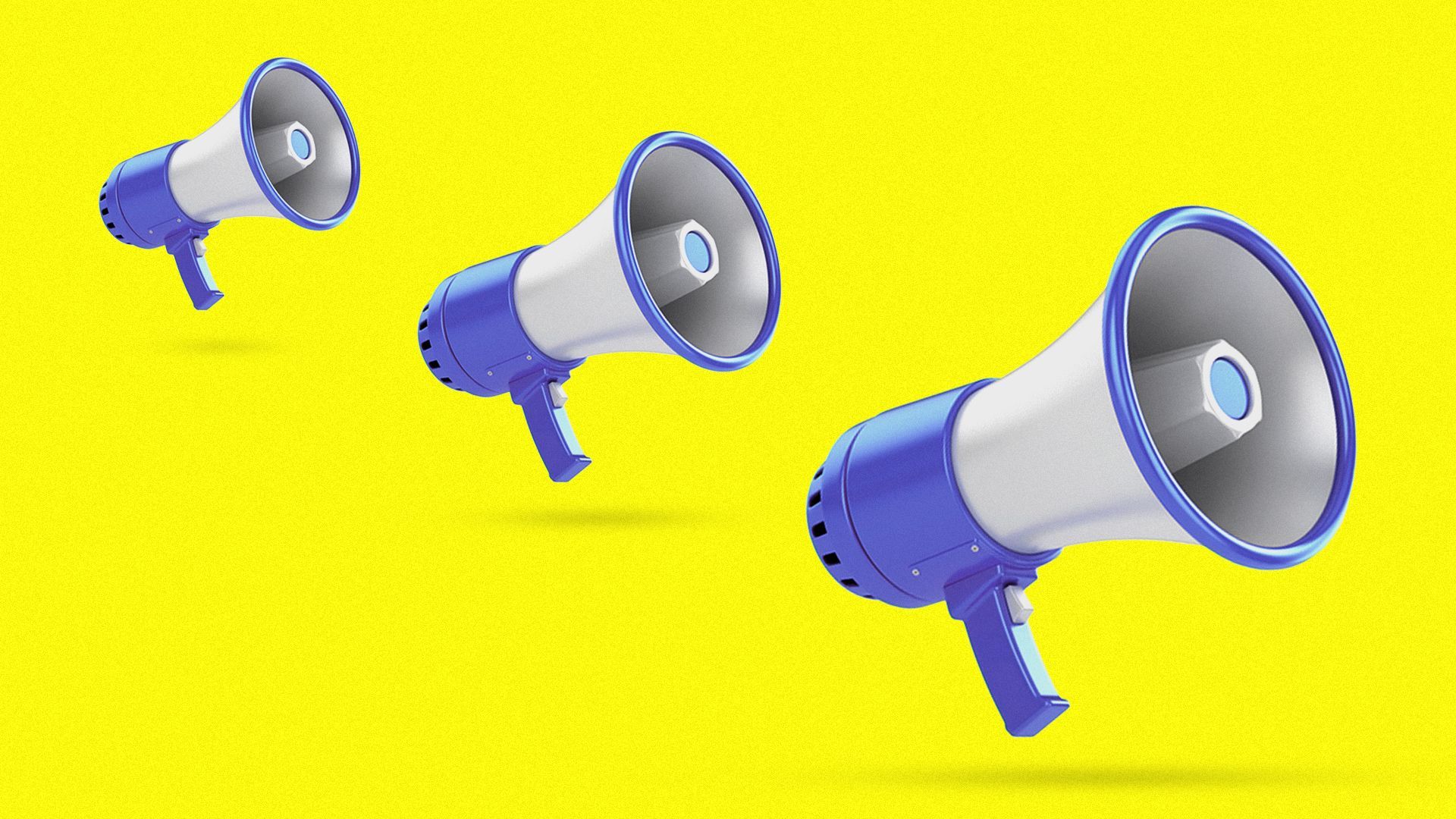 Labor issues used to sit squarely in the purview of human resources and legal, but they are increasingly becoming a major PR issue as companies across industries take major reputational hits.
Why it matters: The rising popularity of unions and employee activism have caused many communications teams to re-evaluate their internal outreach strategies and prepare crisis response plans should strikes ensue.
State of play: This has been the summer of strikes, with 80% more workers walking out on the job compared to last summer, Emily Peck, co-author of Axios markets, reports.
Between the lines: How a company responds to these walkouts internally dictates how it will play out externally.
For example, Disney's clumsy response to Florida's so-called "don't say gay" legislation was viewed by the employee base as out of touch, which led to a widely reported walkout and became a political firestorm.
Zoom in: The steady drumbeat of strikes has led to consistent press coverage and chatter across social media, and a company's response can be just as newsworthy as the strike itself, according to NewsWhip data shared with Axios.
Be smart: Consumers are increasingly paying attention to how companies engage with and treat employees.
What they're saying: The goal of internal communications should be to reinforce corporate values and missions in addition to policies, benefits and procedures of the workplace, Molly Levinson, CEO of The Levinson Group, told Axios.
"It must be a top priority for leaders and managers to have a very direct, clear and open line of communication with workforces 365 days a year."
"Every employee should feel attached to their workplace and like their questions are being answered — whether you're doing that through the structures of union organizers and elected representatives, or whether you're doing that through your internal Slack channels."
What we're watching: The labor battle could only intensify as companies start to incorporate AI into their work flows by replacing or supplementing the jobs of both white- and blue-collar workers.
Go deeper