College sports viewership is on fire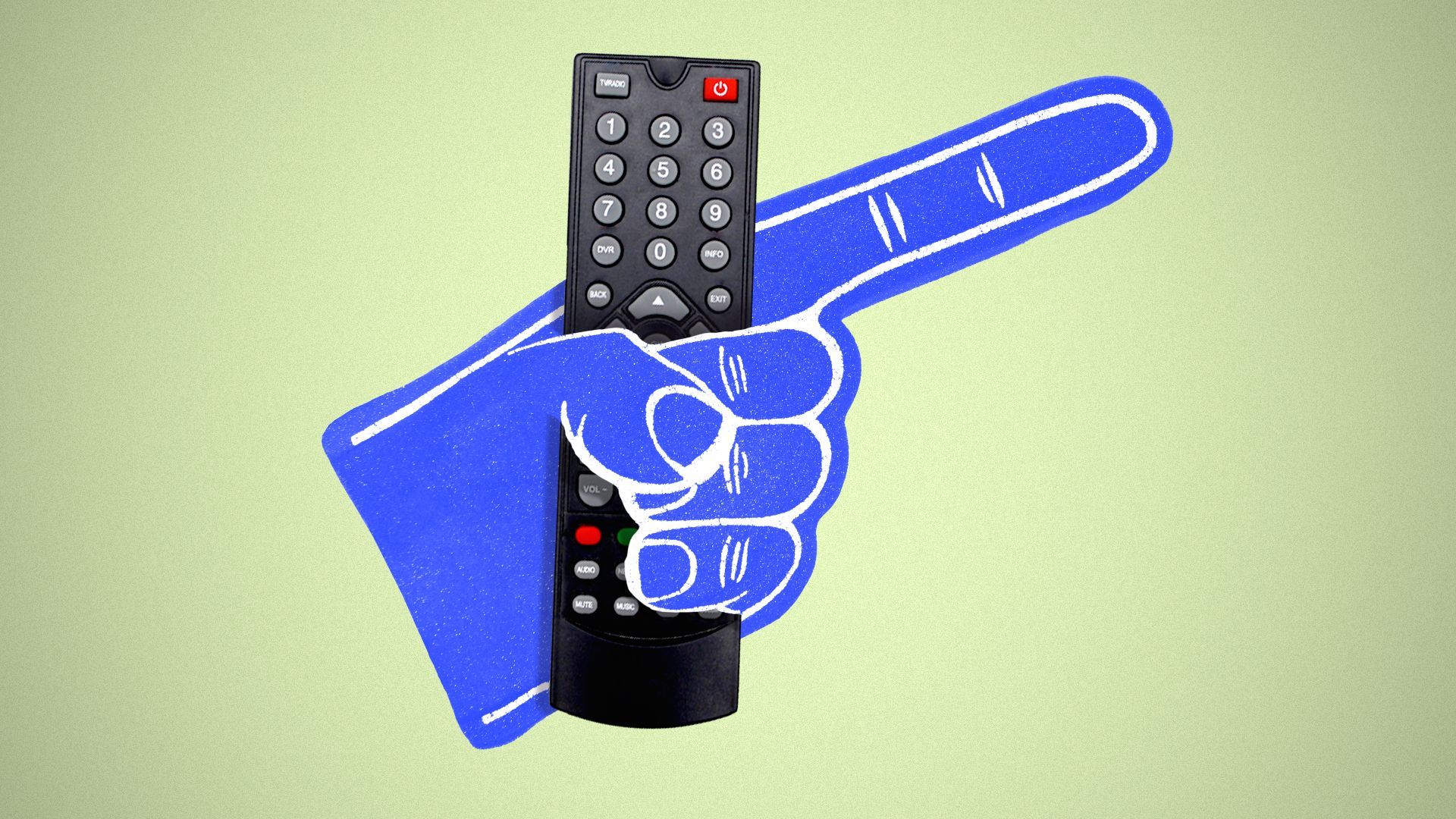 College sports, like everything else, experienced viewership declines during the pandemic. Safe to say, the audience has returned.
Driving the news: The 2023 College World Series was the most-watched ever on ESPN platforms, per the company.
The 16-game postseason averaged 1.65 million viewers (up 48% from 2022) and the three-game CWS finals averaged 2.86 million (up 75% from last year's two-game finals).
The big picture: College sports are on fire in 2023 in terms of TV viewership.
In April, the women's basketball national championship game between LSU and Iowa drew a record-shattering 9.9 million viewers.
In June, the men's lacrosse title game between Notre Dame and Duke averaged 757,000 viewers, the most-watched title game since 2007 and a 36% jump from 2022.
The Women's College World Series title game, also in June, averaged 1.9 million viewers and peaked at 2.3 million, a 7% increase from last year.
What to watch: The NCAA's contract with ESPN to air all D-I championships outside of football and men's basketball expires in 2024. "How many, if any, of these sports championships will go to market individually? It's a big sports story to follow," notes The Athletic's Richard Deitsch ($).
Go deeper