Affirmative action ruling will reinforce systemic racism, civil rights leaders say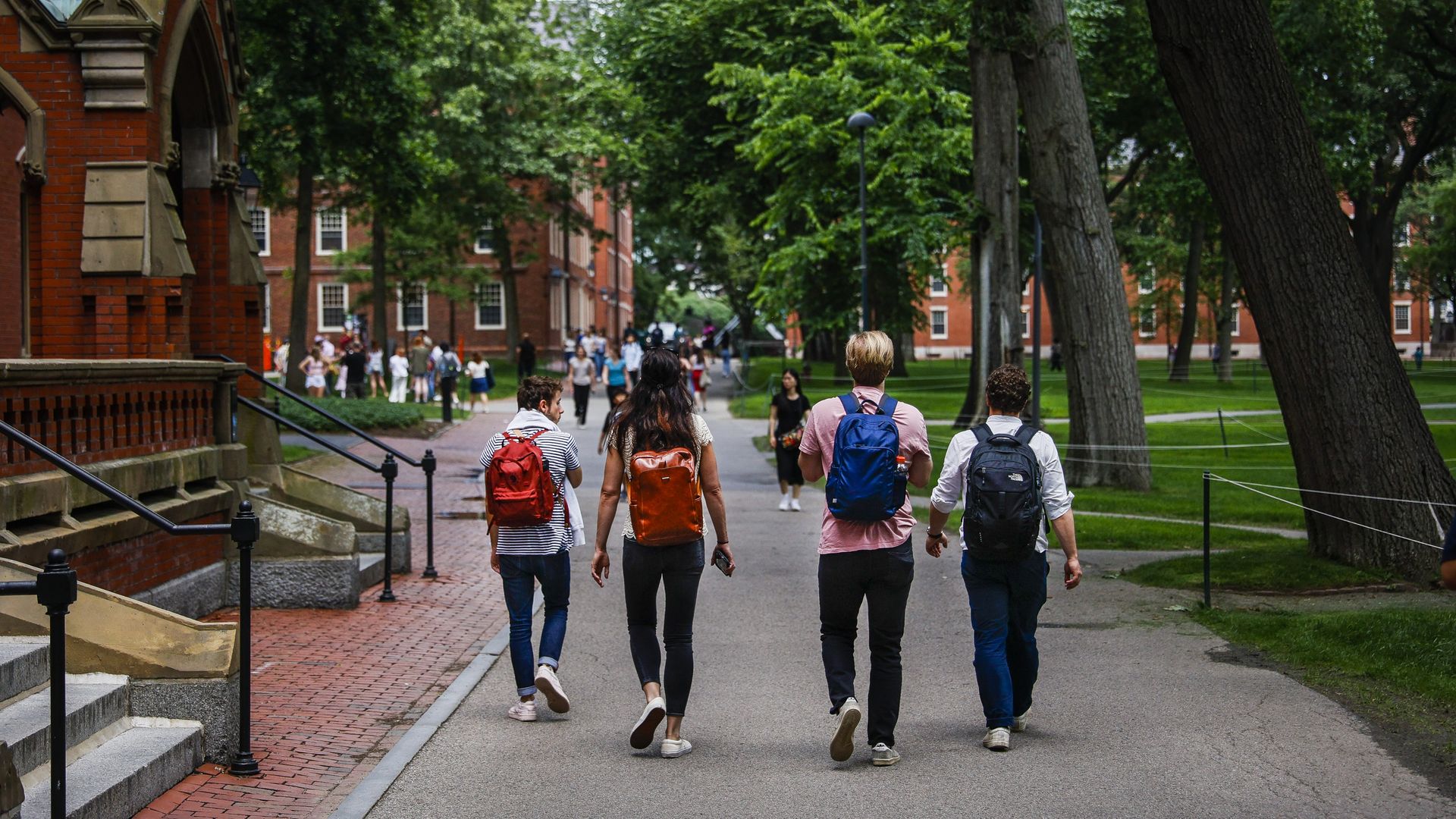 The Supreme Court's rejection of affirmative action in college decisions will eliminate admissions processes that allow students of color crucial opportunities to receive higher education, civil rights groups said.
Why it matters: Just hours after the decision on Thursday, angry civil rights leaders warned that the ruling will enforce systemic racism and prevent colleges and universities from having diverse students.
The big picture: While affirmative action has ended, legacy admissions, which have existed since before Jim Crow, will continue. Those policies essentially help white students from upper-middle-class and wealthy families.
Abolishing one policy to address a history of racial disparities while keeping another that has fostered them for centuries will make college campuses less diverse, civil rights leaders said.
"In a society still scarred by the wounds of racial disparities, the Supreme Court has displayed a willful ignorance of our reality," NAACP President and CEO Derrick Johnson said in a statement.
Details: Black, Latino, Native American and immigrant civil rights organizations uniformly denounced the ruling.
Black Voters Matter, LatinoJustice, National Parents Union, and the Mexican American Legal Defense and Educational Fund were among the many groups that said the ruling endangers the country's future.
"Affirmative action and holistic admissions is not a handout. It's not really a hand-up. It is what students deserve," Damon T. Hewitt, president and executive director of the Lawyers' Committee for Civil Rights Under Law, said.
The intrigue: Some of the same groups called on universities to aggressively pursue new policies to ensure diversity, even if that means ending legacy admissions at the cost of losing wealthy funders.
"We need universities to address legacy admissions, to address over reliance on standardized tests that under-predict systemically talent among Black and brown students [and] in our view, that is the Civil Rights violation," Hewitt said.
The other side: Color Us United, a nonprofit that opposes affirmative action, applauded the U.S. Supreme Court rulings.
"These Supreme Court rulings are a victory in the fight to restore merit and equal opportunity to the college admissions process," Kenny Xu, president of Color Us United, said.
"Top schools have been rigging the game in the name of diversity for too long."
Yes, but: Reimagine Main Street, a group that helps small businesses, said the effect of the Supreme Court's ruling goes beyond college campuses and could hurt the nation's economy and political system.
It "reflects a broader strategy to dismantle hard-won progress in removing barriers to full participation by all in every aspect of American economic and civic life," Tammy Halevy, the group's executive director, said.
What's next: In addition to pressures to end legacy admissions, advocates say they want colleges to pursue other policies that ensure diversity on college campuses.
Go deeper: Biden: 'I strongly disagree' with SCOTUS affirmative action decision
Go deeper