Exclusive: Amazon launches local business delivery network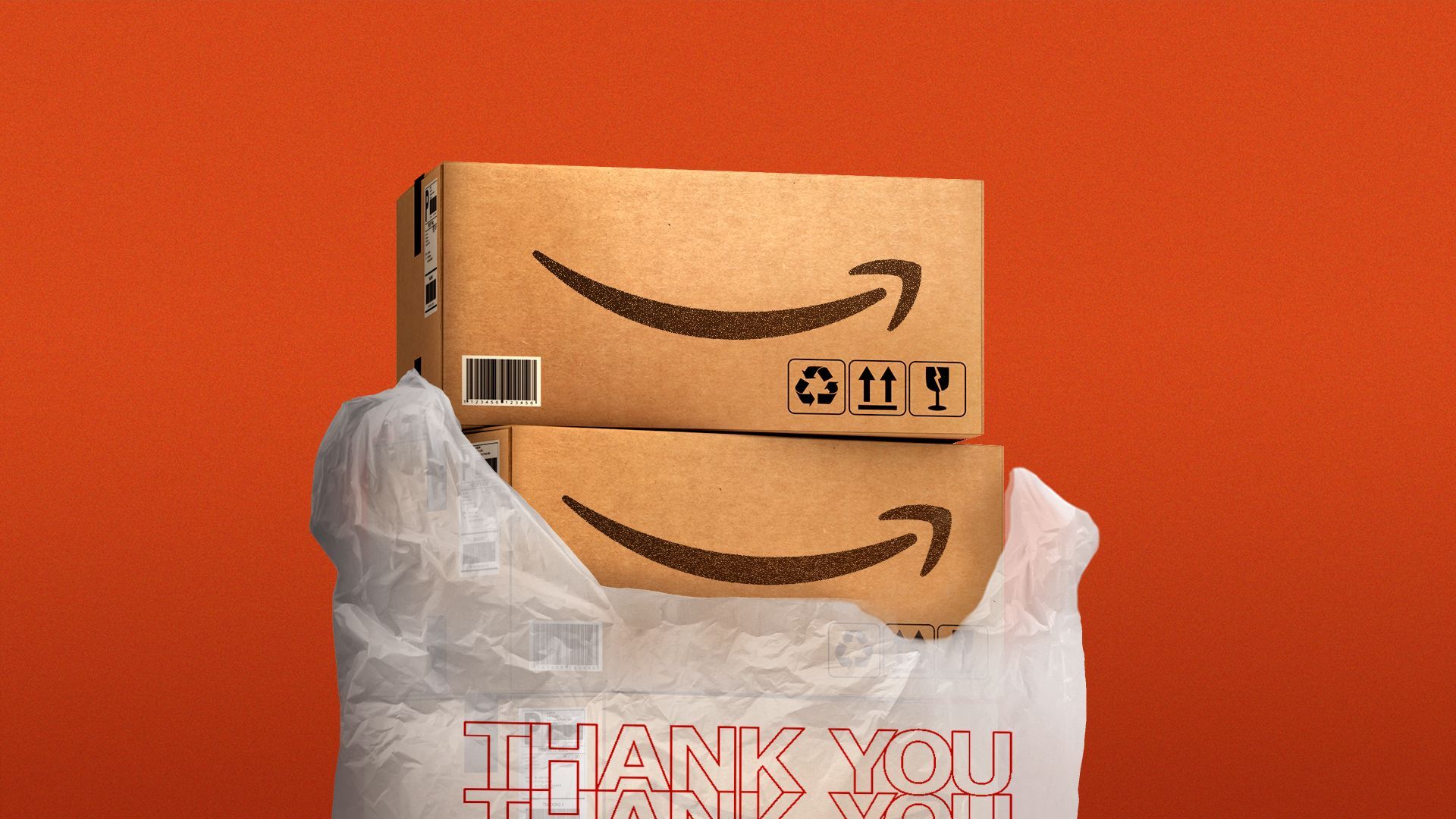 Amazon plans to tap thousands of U.S. small businesses, from bodegas to florists, to deliver its packages by the end of the year, Axios is first to report.
Driving the news: Amazon on Monday will start actively recruiting existing small businesses in 23 states including Alabama, Alaska, Arkansas, California, Florida, Iowa, Indiana, Illinois, Massachusetts, Minnesota, North Carolina, North Dakota, New Jersey, New York, Ohio, South Dakota, and Washington.
At least 20 cities across the country, including Boston, New York, Los Angeles and Seattle, will be targeted by the program.
The company is interested in working with a wide range of businesses such as florists, coffee shops, clothing stores, among others. Amazon notes they don't need delivery experience to make the partnership work.
Why it matters: Dubbed Amazon Hub Delivery, this is the tech and logistics giant's latest attempt to expand its "last mile" network — the last stage in logistics where packages are ultimately delivered to customers — through external workforces.
How it works: Participating businesses deliver an average of 30 packages a day for seven days a week, excluding major holidays.
Meanwhile, drivers from Amazon's Delivery Service Partner network drop off the packages to local businesses, which are required to have a secure area for storage.
Amazon wouldn't state exactly how much it pays per package; but based on earnings of $27,000 a year, the rate would be about $2.50 a package.
What they're saying: Beryl Tomay, vice president of Amazon Last Mile Delivery and Technology, tells Axios in an email interview that the new program will help "create opportunities for delivery partners interested in growing a business ... and supplementing their income."
Flashback: Amazon's concept originated in India, with a model called "I Have Space" in 2015.
Since then, the program has launched in Japan and Spain, and a U.S. pilot focused on rural parts of the country began toward the end of 2020.
The big picture: With Hub, Amazon wants businesses to see the opportunity for new streams of revenue. What they each end up making will likely vary based on geography and the number of businesses that have signed up.
Amazon says it's looking to partner with 2,500 small business drivers by the end of 2023.
What to watch: At a macro level, consumers may have slowed spending somewhat, but they still expect certainty around shipping.
Amazon needs to continuously shore up its delivery capabilities against this backdrop, while battling growing costs and labor competition, along with criticism that it treats drivers "like robots."
Go deeper
Go deeper