U.S. Coast Guard leading investigation into cause of sub implosion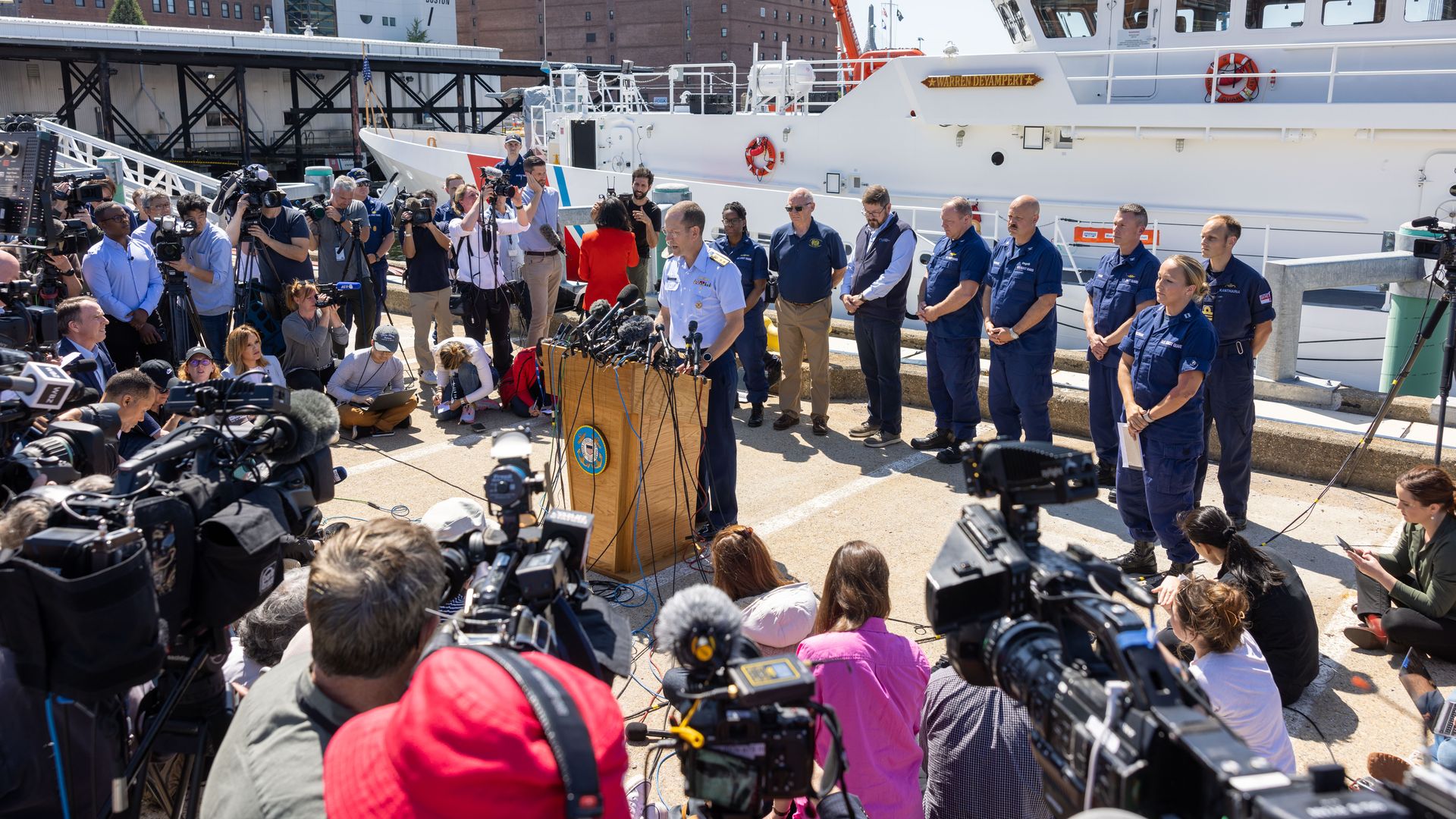 The U.S. Coast Guard announced Sunday it's leading an investigation into last week's deadly Titan submersible implosion en route to the Titanic wreck.
Driving the news: "My primary goal is to prevent a similar occurrence by making the necessary recommendations to enhance the safety of the maritime domain worldwide," said Capt. Jason Neubauer, the chief investigator, during a briefing.
Neubauer said investigators "are taking all proper precautions on site if we are to encounter any human remains" from the wreckage as they conduct salvage operations and gather evidence into the cause of the Titan submersible disaster that's presumed to have killed all five crew members.
Context: The incident has raised fresh questions about a lack of regulations governing companies around the use of submersibles.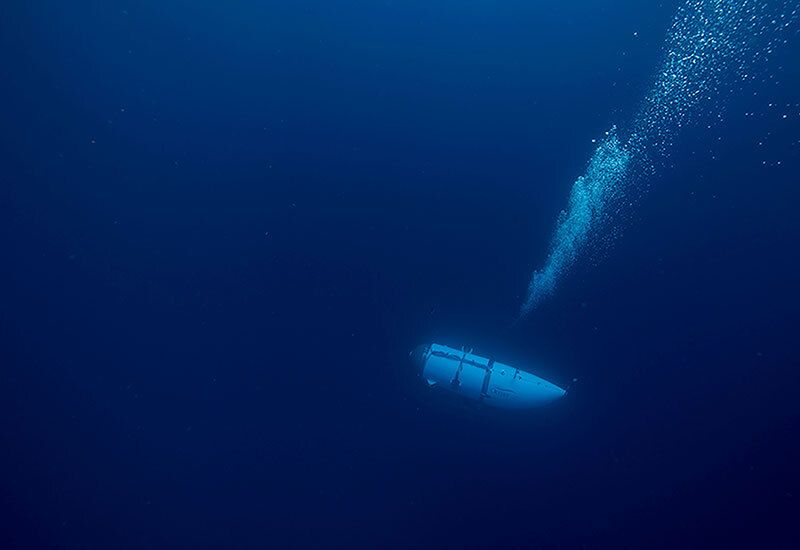 The big picture: A search and rescue operation was launched after OceanGate's tourist sub lost contact with Canadian support boat the Polar Prince on Sunday.
A remotely operated vehicle (ROV) detected on Thursday debris from the Titan on the seabed some 1,600 feet from the bow of the Titanic that indicated a "catastrophic implosion" had occurred on the sub, U.S. Coast Guard Rear Admiral John Mauger said Thursday.
OceanGate Expeditions CEO Stockton Rush was piloting the sub. Also aboard were British businessman Hamish Harding, French maritime explorer Paul-Henri Nargeolet, and Shahzada Dawood, a Pakistani-British businessman, and his son Suleman.
A Marine Board of Investigation (MBI) was convened in response to the tragedy on Friday, Neubauer said during Sunday's briefing.
Zoom out: This is "the highest level of investigation the Coast Guard conducts," per Neubauer. U.S. and Canadian authorities are gathering evidence in the port of St. John's, Newfoundland, while authorities including the U.S. National Transportation Safety Board, its counterpart in Canada and French and British authorities are also assisting, he said.
"The priority of the investigation is to recover items from the seafloor. We have already mapped the accident site," he added.
Meanwhile, Pelagic Research Services (PRS), said in a statement Sunday its ROV Odysseus 6K was "on the seafloor on its fourth dive" since arriving at the search site to assist in the response after being contacted by OceanGate.
The company that's based in South Wellfleet, Massachusetts, located debris at the Titan search site on Thursday.
Of note: The MBI "is also responsible for accountability aspects of the incident and it can make recommendations to the proper authorities to pursue civil or criminal sanctions as necessary," per Neubauer.
"However, any subsequent enforcement activities would be pursued under a separate investigation."
What's next: Once investigators have completed the probe, the MBI will submit a report to the Coast Guard with recommendations and conclusions.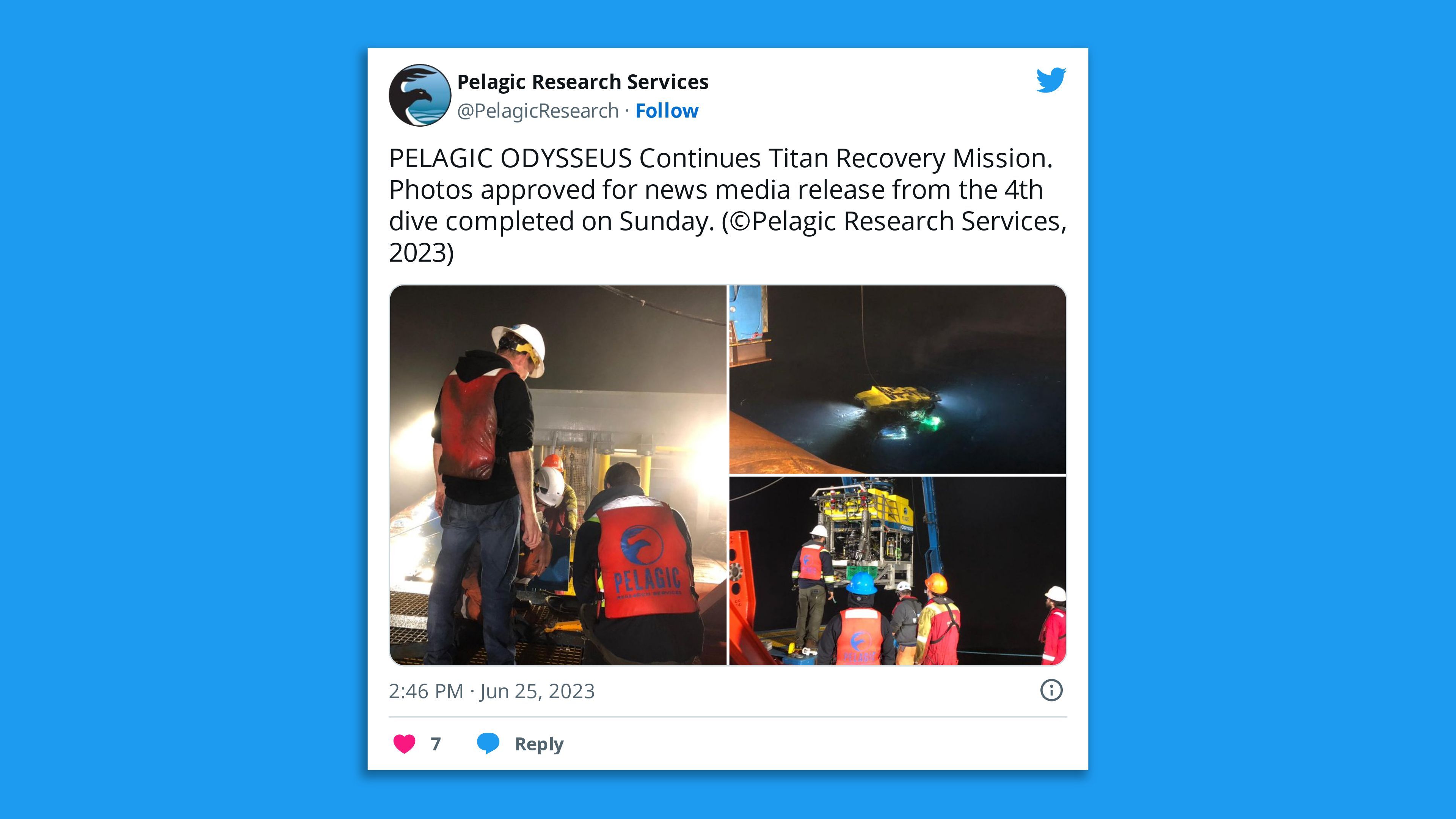 Editor's note: This article has been updated with comment and images from Pelagic Research Services and further context.
Go deeper