Scoop: Senate Dems tie abortion to broader health care in new Dobbs push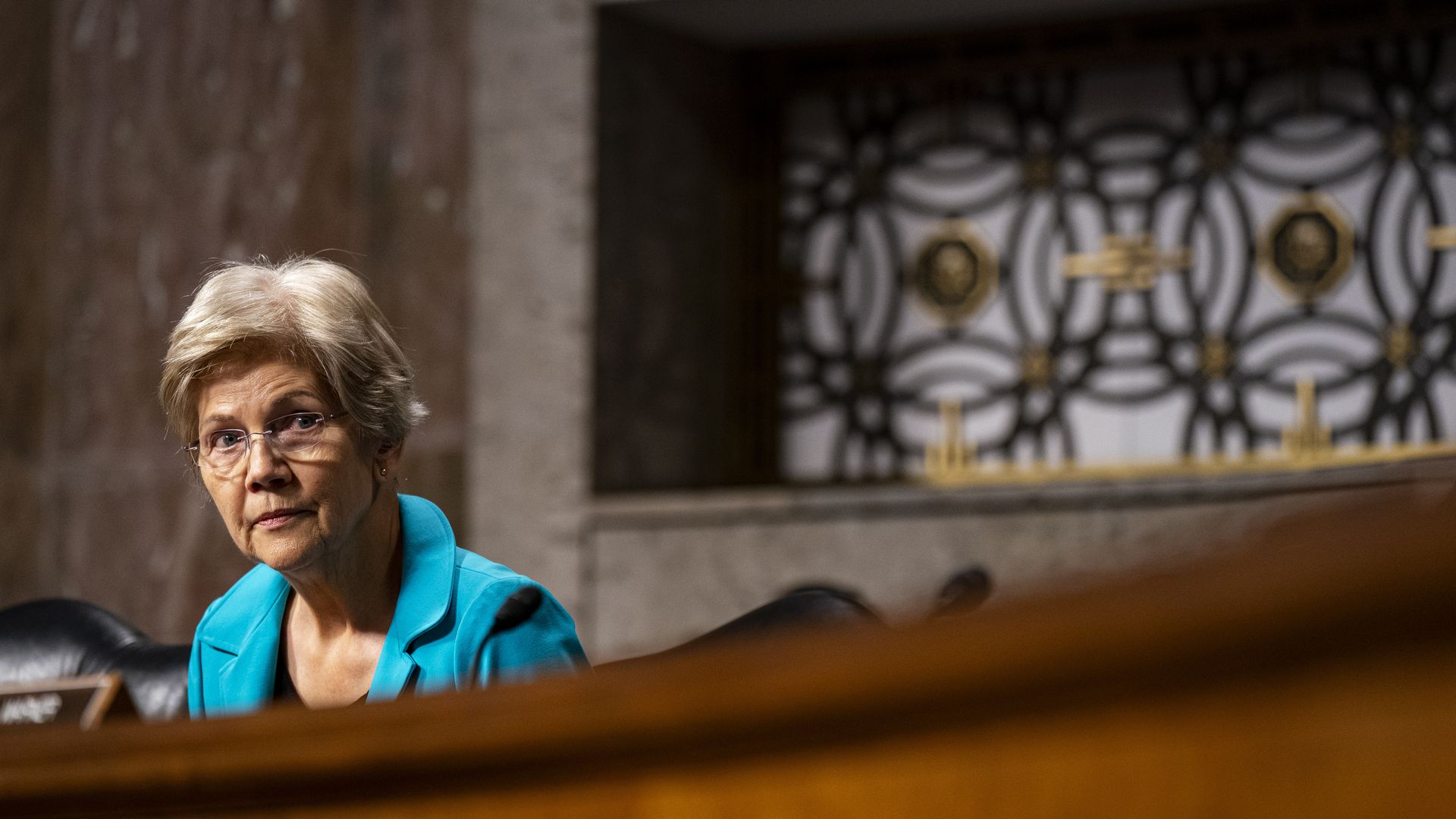 Medical associations say state abortion restrictions adopted in the wake of the Supreme Court's Dobbs decision have restricted access not only to reproductive care, but "unrelated" health care treatments as well, according to a report from six Senate Democrats.
Why it matters: Congressional Democrats have been trying to bring abortion back to the fore of political discourse as the one-year anniversary of the landmark Supreme Court ruling overturning Roe v. Wade approaches.
Democrats this week have focused on painting Republicans as anti-abortion extremists to appeal to independents and swing voters as the 2024 elections get closer.
The Senate report is led by Sens. Elizabeth Warren (D-Mass.), Tina Smith (D-Minn.), Tammy Duckworth (D-Ill.), Mazie Hirono (D-Hawaii), Maria Cantwell (D-Wash.) and Dianne Feinstein (D-Calif.).
The big picture: The report is just the latest in a cascade of efforts by Democratic lawmakers and campaign operatives to focus on abortion during the week of the Dobbs anniversary.
House Democrats are introducing a discharge petition to try to force a vote on the Women's Health Protection Act — legislation to codify access to abortion — as Axios first reported.
Senate Democrats on Wednesday tried and failed to unanimously pass four pieces of abortion and contraception access legislation.
The campaign arms of both House and Senate Democrats, as well as the Democratic National Committee, are following up on those legislative efforts by running ads, launching websites and holding press calls to needle Republicans on the issue.
Details: The report details how GOP-led abortion restrictions have impacted access to health care as described by major health organizations, including the American Medical Association and the American Hospital Association.
The Dobbs aftermath, as well as the Texas case challenging the FDA's approval of the abortion pill mifepristone, "has resulted in providers hesitating to dispense other medication — even for purposes other than abortion — including misoprostol and methotrexate," which have other medical purposes, the report says.
Amid potential threats of prosecution, the report states that "fewer medical students will choose to pursue careers in obstetrics and gynecology," potentially increasing the number of maternity care deserts.
Specific abortion bans have led to abortion care being "pushed farther out of reach," not only for residents of a state where the procedure is outlawed, but also for people in states where it is protected because patient wait times increase due to out-of-state demand.
What they're saying: "Doctors, nurses, pharmacists, and medical leaders are sounding the alarm that women in America have been suffering through a health care crisis," Warren said in a statement to Axios.
"This Senate report reveals that Republican lawmakers' efforts to criminalize abortion, spread misinformation, and take away reproductive freedom is extremely dangerous," she added.
Go deeper