Exclusive: House conservatives challenge their leaders on abortion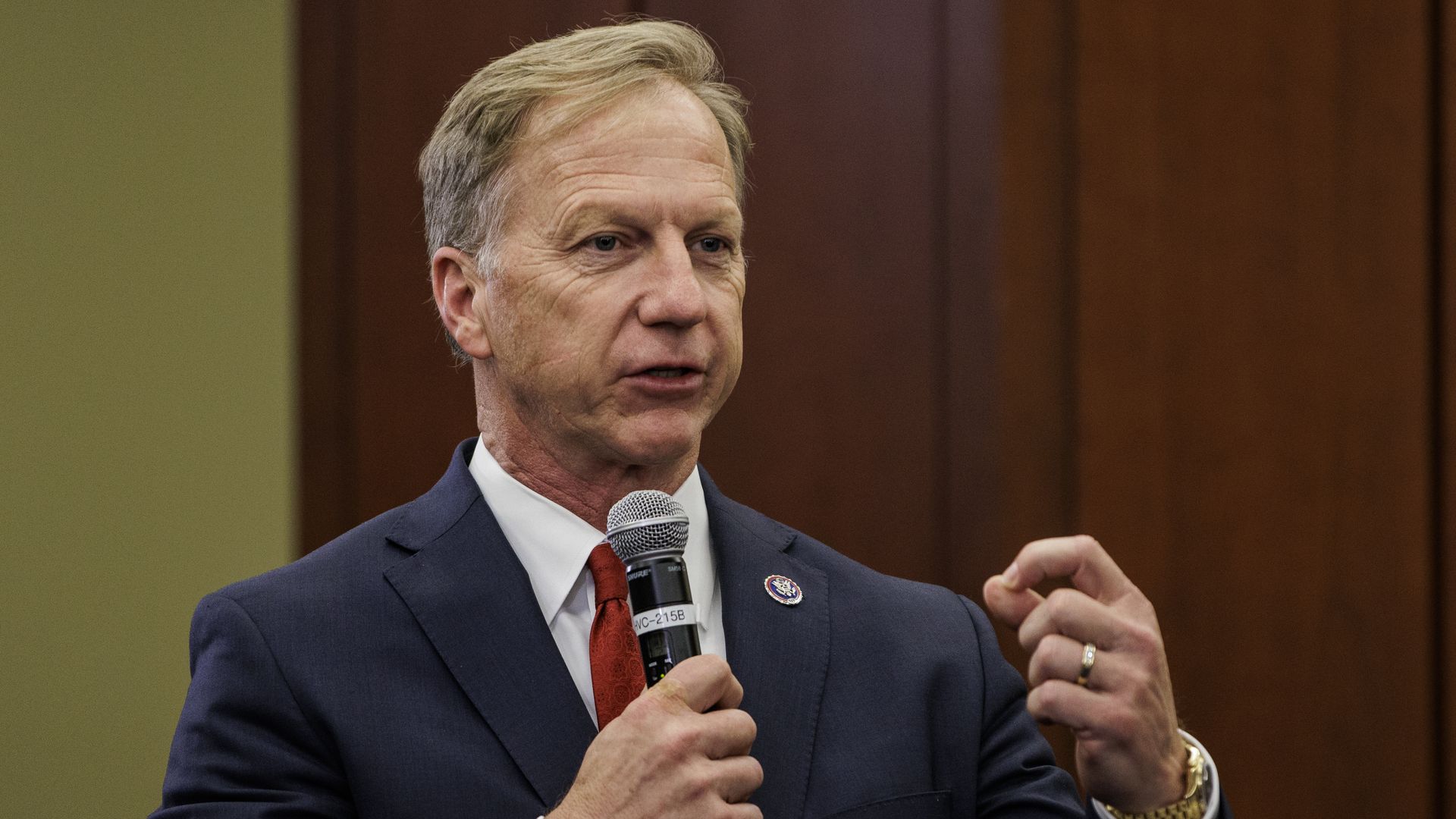 The Republican Study Committee is pushing House GOP leadership for a vote on the No Taxpayer Funding for Abortion and Abortion Insurance Full Disclosure Act (H.R. 7), Axios has learned.
Why it matters: Moderates and some members of GOP leadership are worried the bill could hurt members in swing districts.
Frontliners have said they feel bringing H.R. 7 to the floor could hurt their ability to keep their seats, with Rep. Nancy Mace (R-S.C.) recently telling ABC News she believes the party will "lose huge" if they don't find a "middle ground" on abortion.
Behind the scenes: Multiple GOP members said they don't believe that the legislation has the support to pass on the floor in a narrow majority. Some privately speculate it's highly unlikely to come up for a vote this Congress.
But some conservatives have argued that sidelining the legislation would be hypocritical to the messaging they ran on.
The big picture: The Republican Study Committee — the largest conservative caucus in Congress led by Rep. Kevin Hern (R-Okla.) — has a new memo calling for its members to support the legislation.
HR7 would codify the Hyde Amendment and "clarify that health insurance plans that provide elective abortion would be ineligible for federal funding."
In the memo exclusively obtained by Axios, the RSC argues that similar legislation previously passed with bipartisan support and would prevent Congress from having to annually renew the ban on taxpayer funding for abortions via the appropriations process.
"These Hyde-like protections are not permanent and must be reenacted annually through the appropriations process. Additionally, offering a patchwork of pro-life protections creates uncertainty as to what funding is protected and creates massive loopholes forcing taxpayers to fund abortion in various circumstances," the memo said.
The bottom line: Abortion has been a difficult issue for Republicans to navigate, with some within the party citing the Supreme Court's decision to overturn Roe v. Wade for their lackluster performance in the midterms despite the base calling for stringer action.
While plans to bring H.R. 7 to the floor remain ambiguous, conservatives plan to push for floor votes related to abortion using other vehicles, including using amendments to the NDAA.
Go deeper