UN adopts "historic" high seas treaty to protect marine life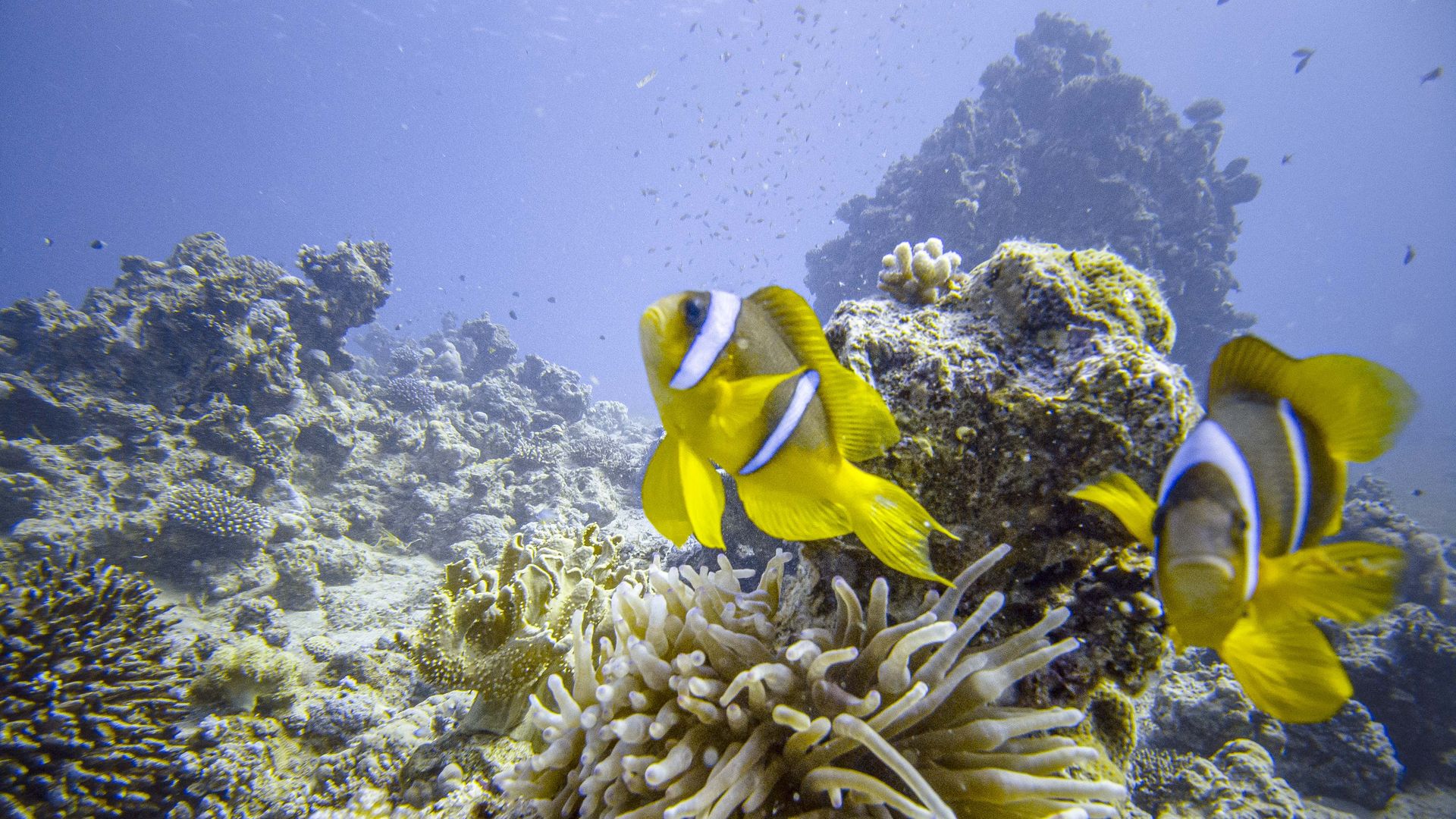 The United Nations adopted a landmark international treaty to govern the high seas on Monday after nearly two decades of negotiations.
Why it matters: The first-ever legally binding global agreement of its kind, known as the Treaty of the High Seas, provides framework for environmental protections to biodiversity in international waters — which cover over 60% of the Earth's surface. Only 1.2% of the world's ocean areas are currently protected.
The adoption of the agreement that's formally known as the Biodiversity Beyond National Jurisdiction Treaty follows a commitment by UN member nations in December to protect 30% of the world's land and water by 2030 with the aim of halting and reversing the current extinction crisis.
What they're saying: UN Secretary-General António Guterres said Monday climate change "is heating our planet, disrupting weather patterns and ocean currents, and altering marine ecosystems and the species living there."
He noted biodiversity "is under attack from overfishing, over-exploitation and ocean acidification" — with one third of fish stocks being harvested at unsustainable levels.
Meanwhile, "we are polluting our coastal waters with chemicals, plastics and human waste."
The bottom line: "The historic achievement we celebrate today is vital to address these threats, and ensure the sustainability of those areas not covered under national jurisdiction — over two thirds of the ocean," Guterres added.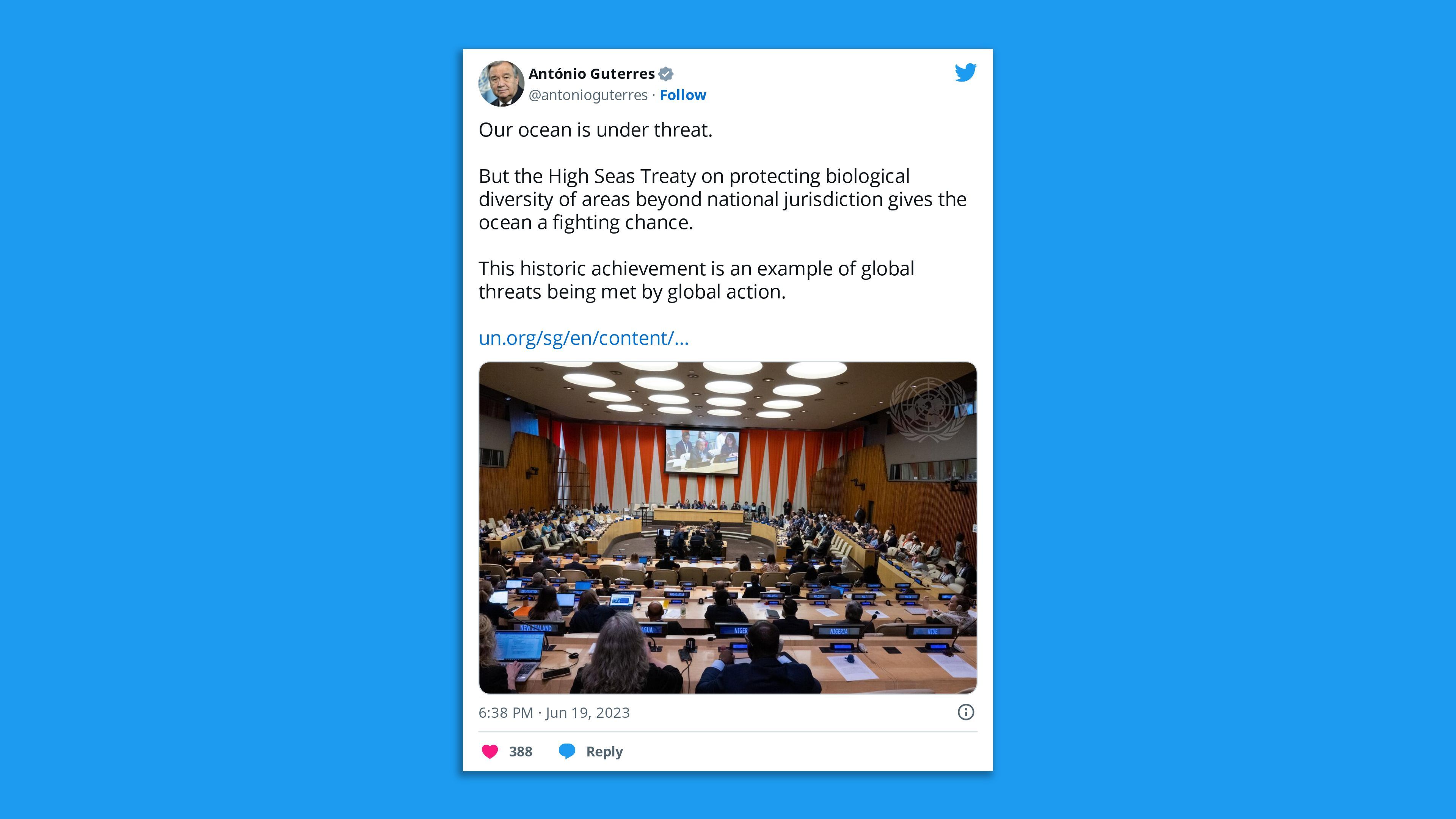 Go deeper